Contrived by Heatherwick Studio, Friction table boasts a latticed structure that consists of sheets of paper set in resin. The lattice form of the table is able to expand to adapt to different spaces and changing needs of the users.
The substantial table transforms to offer two forms – one is the stretched out form to accommodate a large group of people, and another is folded up form to accommodate only a small group of people. To be precise, the shape stretches out from a circular surface that can seat eight people, to a four-meter-long elliptical structure that can accommodate large team meetings and get-togethers.
The shape-changing table is a brainchild of designer Thomas Heatherwick. It includes around 64 slats, which are slotted onto the mainframe and pinned into place by hand. Furthermore, these slats are calibrated and aligned to allow lattice to open up when the table legs are pulled outwards.
Heatherwick Studio explains;
The studio began to focus on the concept of creating furniture that could alter its proportions to compensate for other design problems. The construction of this table represents the highest engineering precision. In the process of completing the work, it is still the tradition of handmade work
The Friction Table will be on show at London's Daniel Katz gallery until 20 October 2017, as part of this year's Frieze art fair. The studio will produce this exclusive expandable table in a limited-edition run of seven.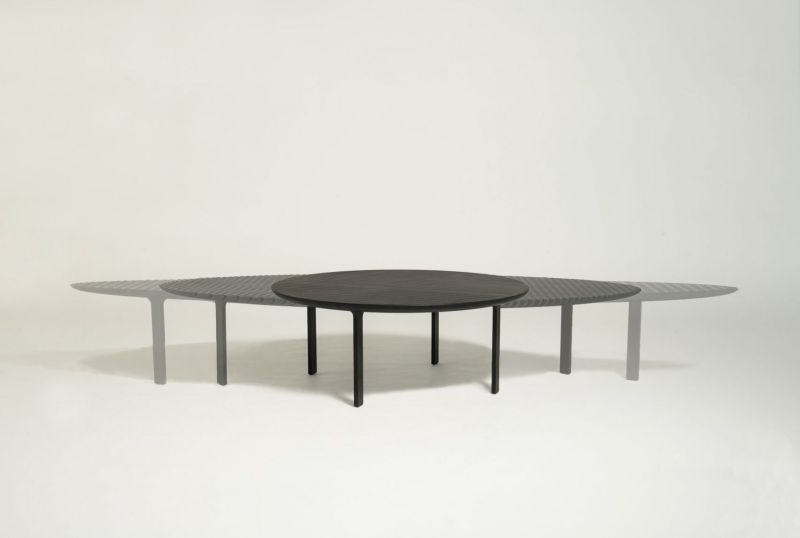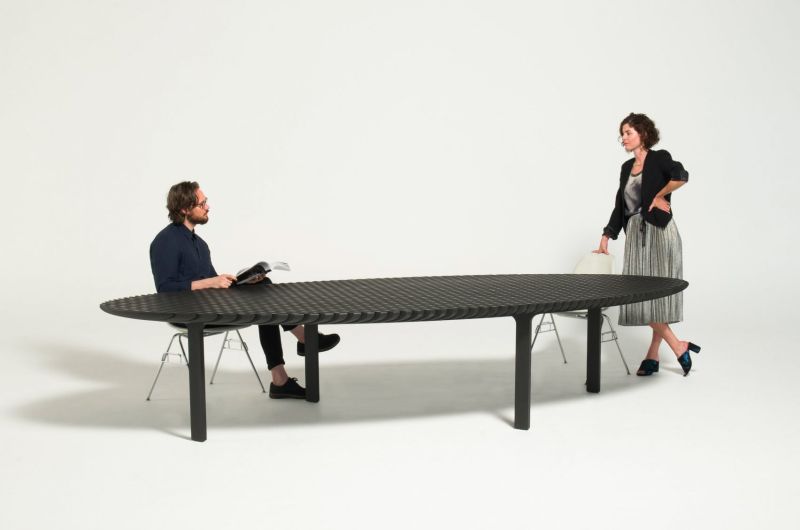 Via: Dezeen