All over the world, scientists are trying to find greener sources of energy for the environment, and reduce dependence on oil and other non-renewable energy sources. Deriving energy from unexpected and non-traditional sources is truly an innovative concept, and a must-needed approach to save our future. Dutch architecture firm Edhv Studio that covers a range of expertise like graphic design, digital design, and spatial design has also developed an all-new concept to transform melting ice into electricity using thermodynamics. It consists of an LED with hidden wires inside a metal plate, a block of ice, a base of solid aluminum, and a long metal funnel that extends to an upturned ice block mold.
The design studio has built on the concept of Frost light in which they have tried to harvest heat energy from an ice block. After extensive research to find capacities and characteristics of different materials, the design team has chosen aluminum that proves to be a solid temperature conductor with nice aesthetics. In this project, the interplay between heat and cold makes it possible to transform melting ice into electricity.
Also Read: LED Salt Lamps from Ambion Lighting offers healthier atmosphere
To make the Frost light installation work, a block of ice is placed on a solid aluminum plate that can generate enough power to make a LED light burn for about three hours. Inner structure of the ice block possesses a crystalline structure which in turn reveals its unique beauty as it is illuminated by its own power. Furthermore, the melting water drips down through the metal funnel into a bucket that further serves as a mold to make new ice block.
This was created as part of the design agency Dutch Invertuals' Power Play exhibition that invited thirteen designers to envision the subject of a society becoming self-sufficient in natural energy sources. This melting ice lamp was also exhibited as part of Dutch Invertuals' Harvest exhibition at the London Design Fair earlier this month.  If you want to have one such innovative lighting in your home, it is available for purchase at Dutch Invertuals' official website.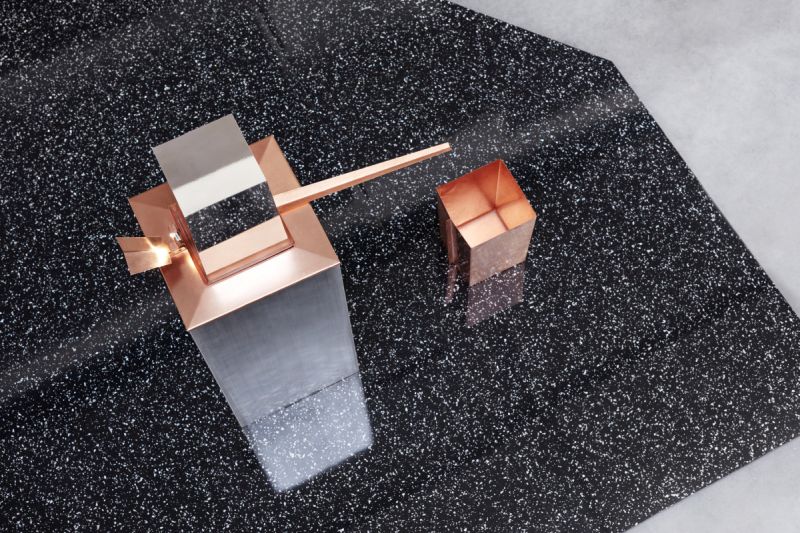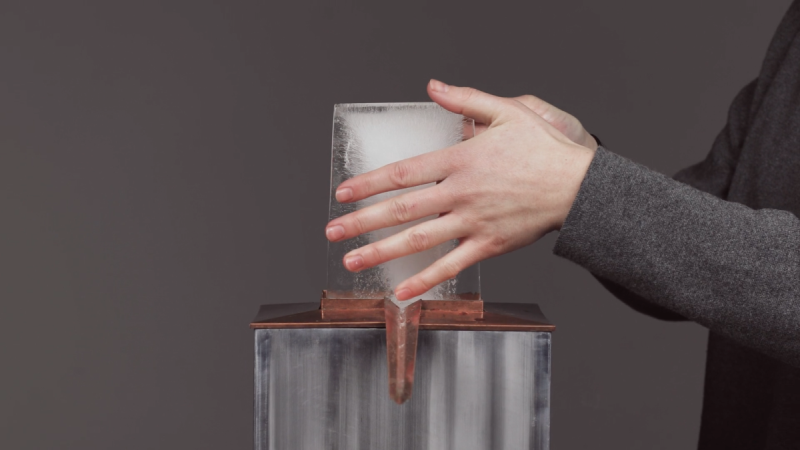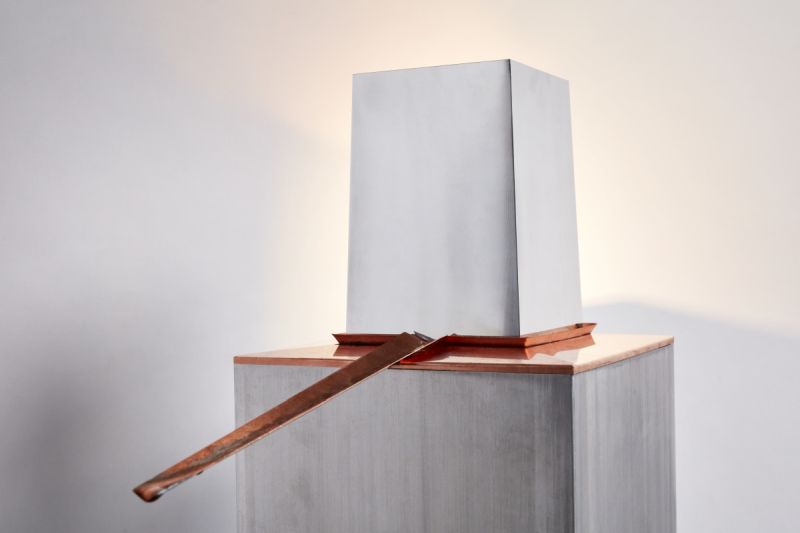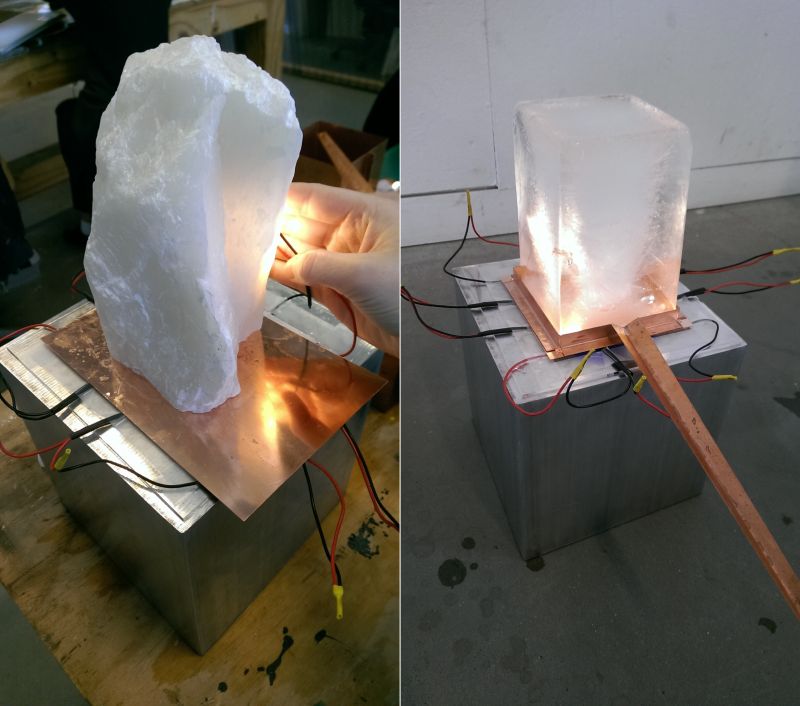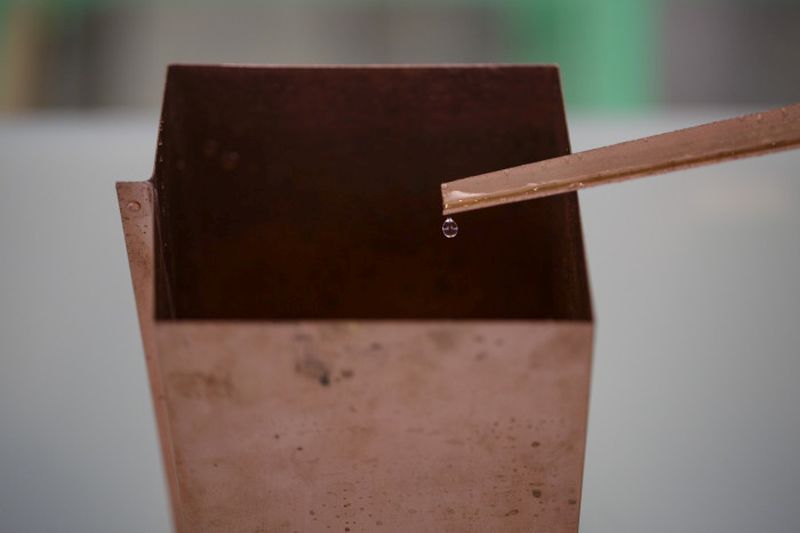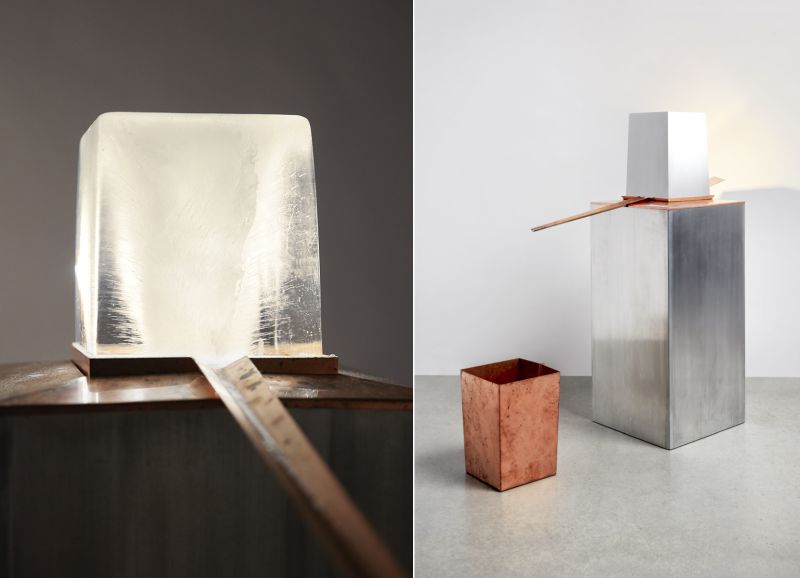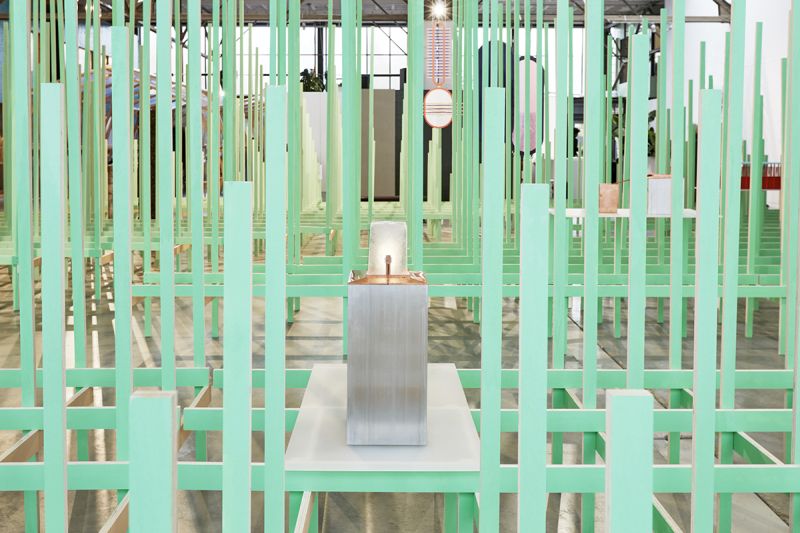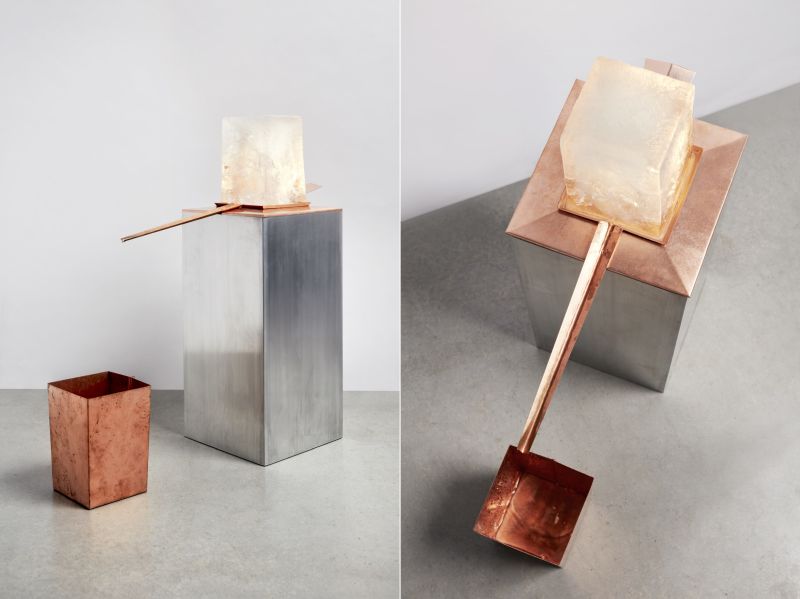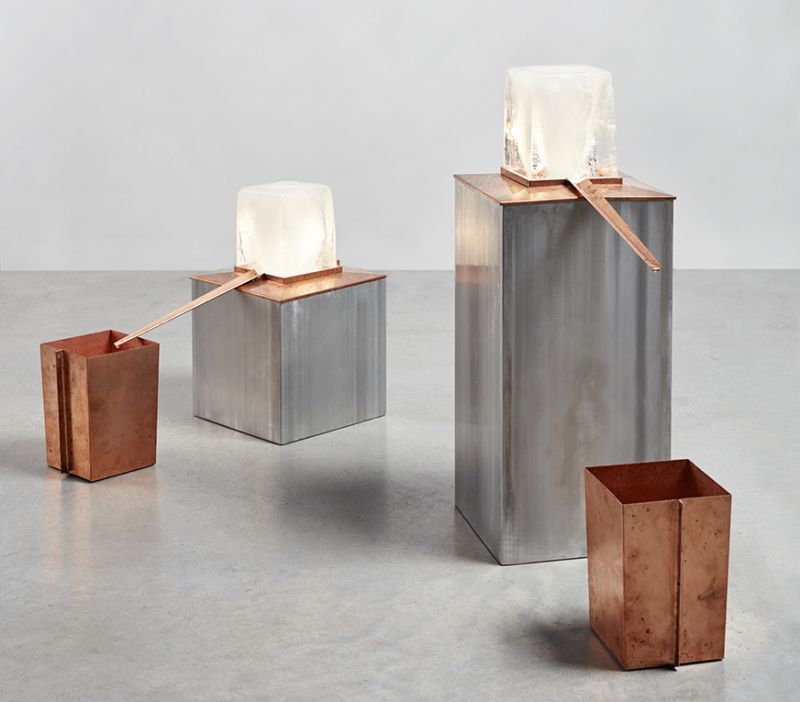 Via: Inhabitat