Excessive food and fashion don't go hand-in-hand. But San Francisco-based creative director and fashion designer Gretchen Roehrs has blended the both in her latest fashion illustrations, which she has recently posted on her Instagram account. These chic sketches are a retreat for fashion-hungry eyes, taking playing with food to next level.
Instead of creating pen-and-ink sketches, the fashion illustrator has used colorful fruits and vegetables to form artistic fashion drawings. She has playfully transformed food items like banana peels, peas, lettuce, bread slices and other food items into stylish garments- such as palazzos, jumpsuits, dresses, etc.
These chic fashion drawings prove that there are no limitations for an artist's imagination, as a creative mind can convert even scrap into something extraordinary. The fruity sketches are breaking the internet with their uniqueness that cannot be seen anywhere else in routine life. Check out rest of the food illustrations on Roehrs' Instagram account.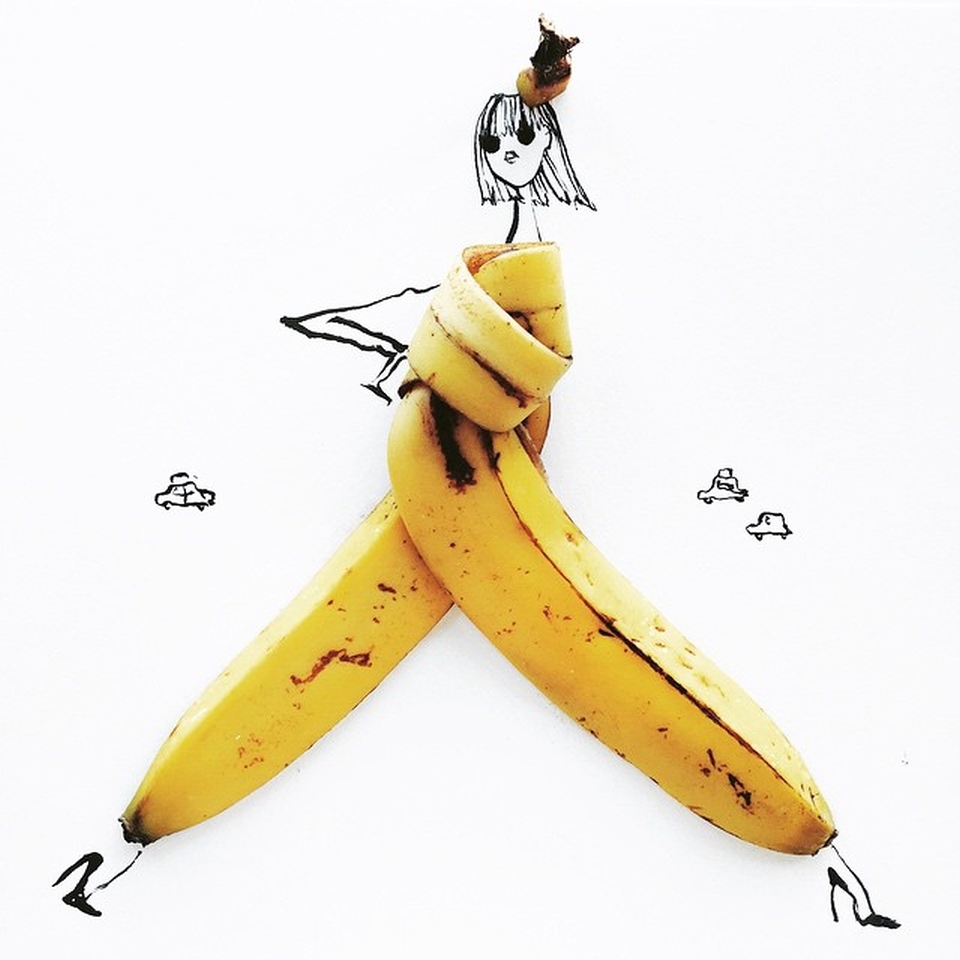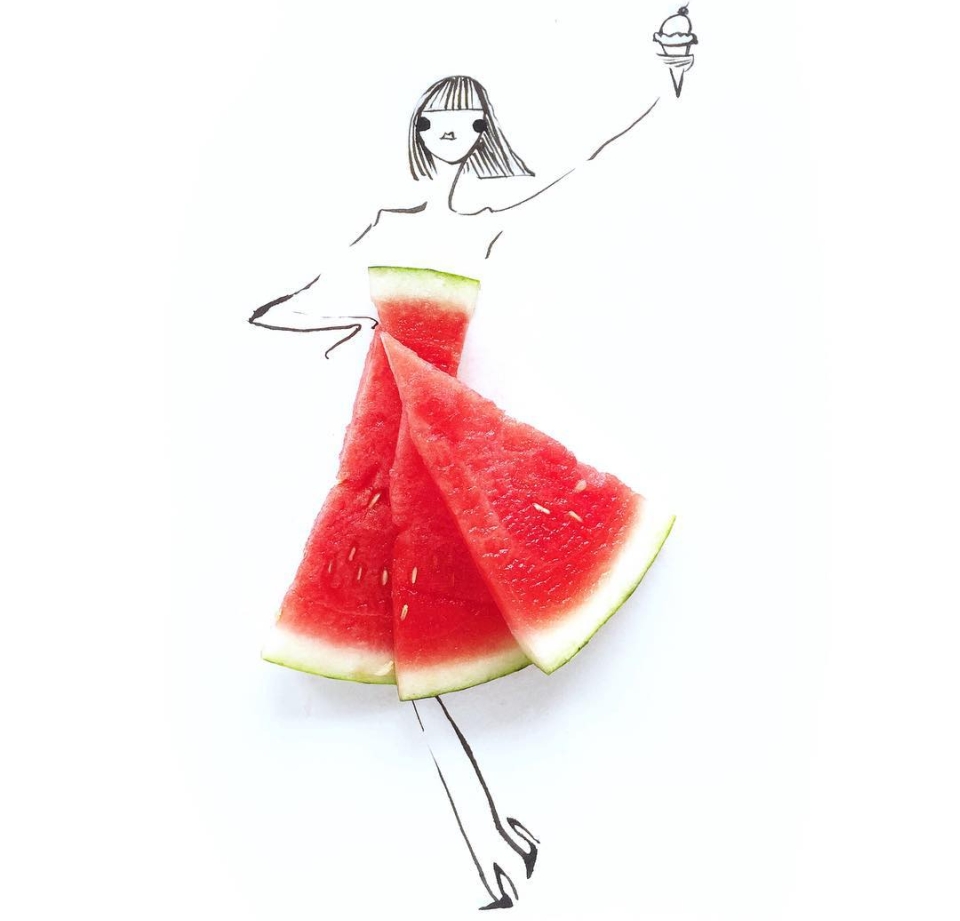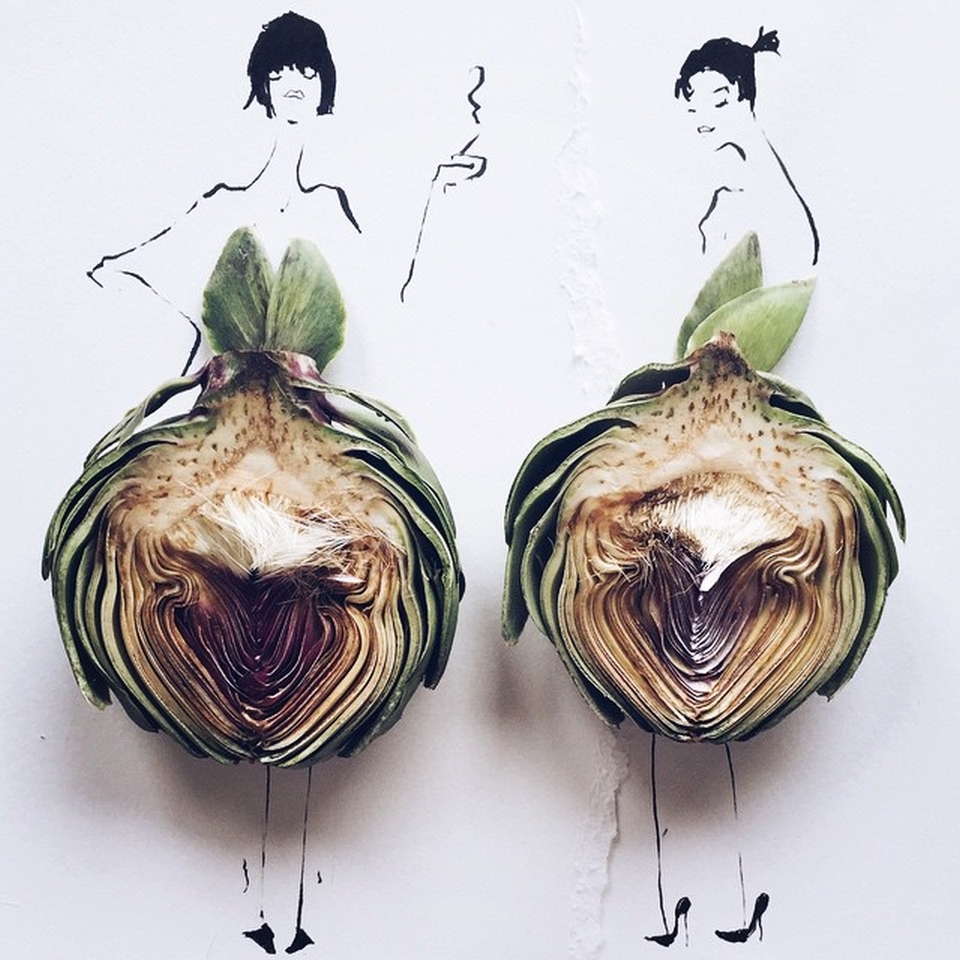 Via: Lostateminor