Tiny house concept in America is getting popular over the last decade and people are buying these mobile homes instead of random apartments. This cute little steel house is located in Heber Springs, Arkansas. It's a fully furnished, custom designed house that weighs 8000 lbs and is 22 ft tall. The beautiful house features two levels and has one bedroom, kitchen and bathroom.
The space inside the TINY house is compact yet organized, and designed according to ones need. Bedroom is on the second level, accessible by two step ladder and also has a cabinet folding bed cum sofa. Whereas, bathroom is just next to the entrance gate. In front of the kitchen there is a cute side dining counter, facing large window view.
Just like RV it also has a store room at lower back of the house. From the inside-out this beautiful house is amazing. It might look minimalist but it's a powerhouse when it comes to function and storage.
Another amazing thing about this house is, it's towable so you can take your home anywhere you want. Price for this home on wheels is $54,990, any takers?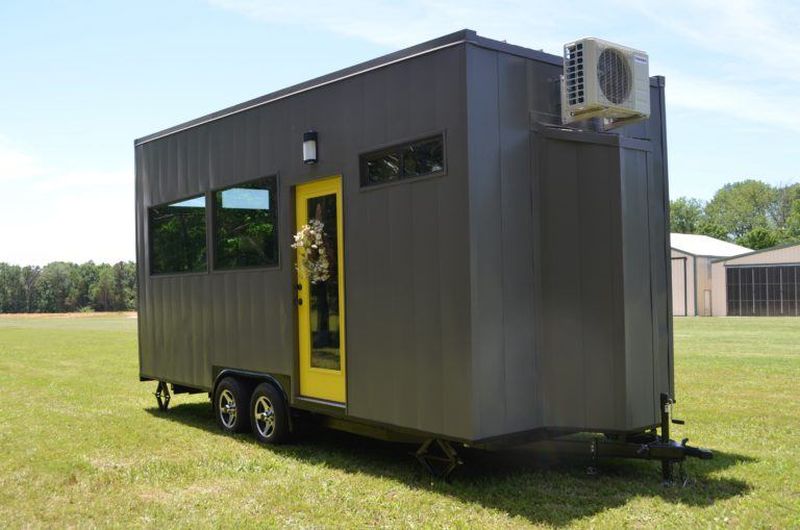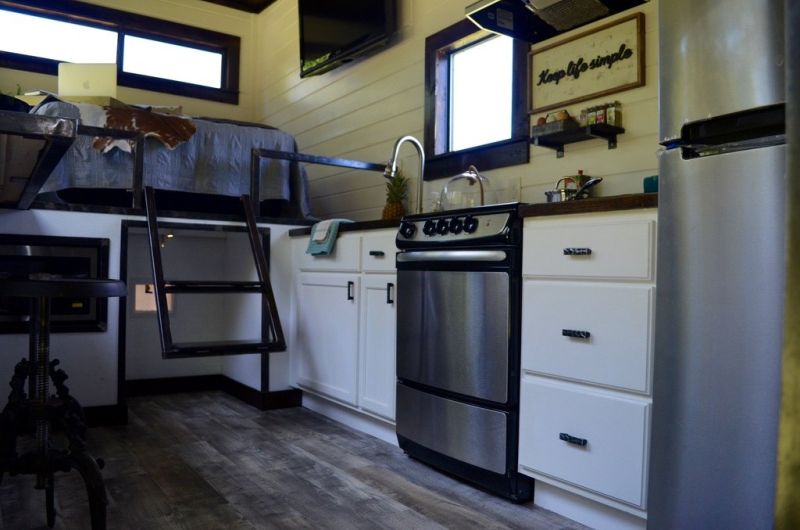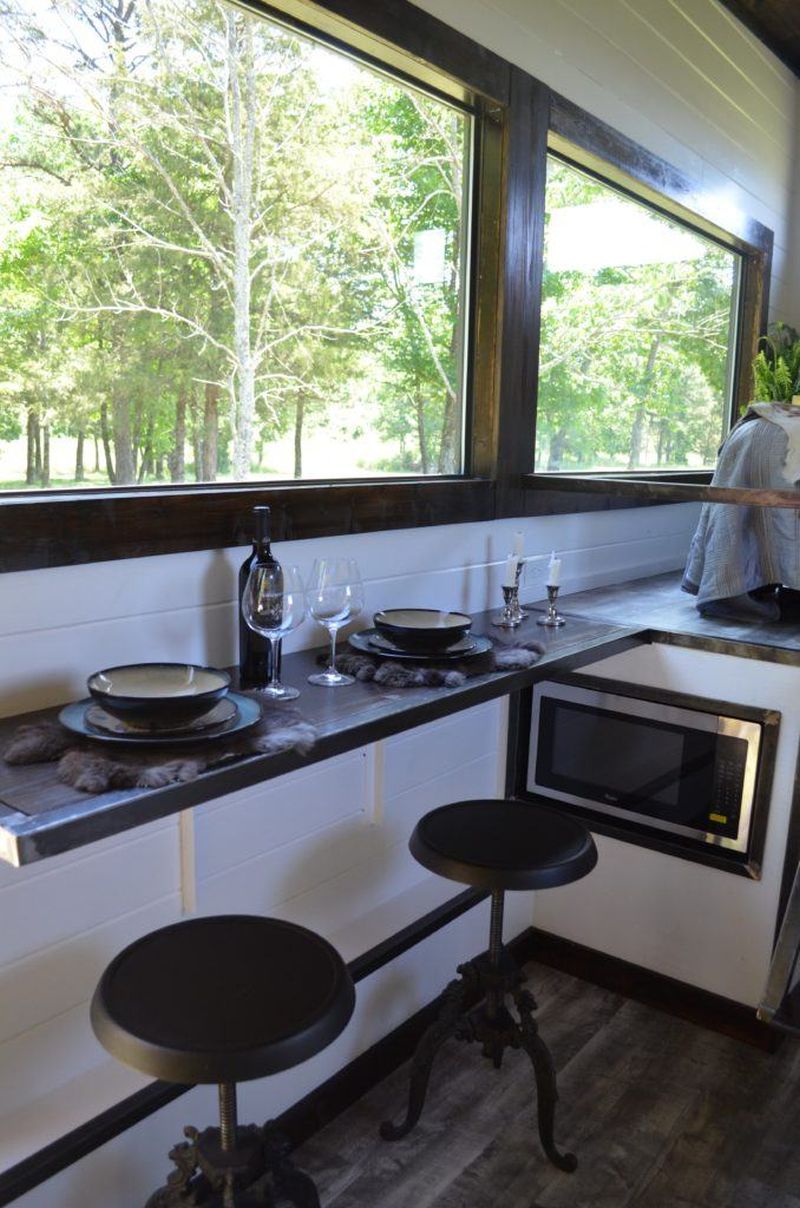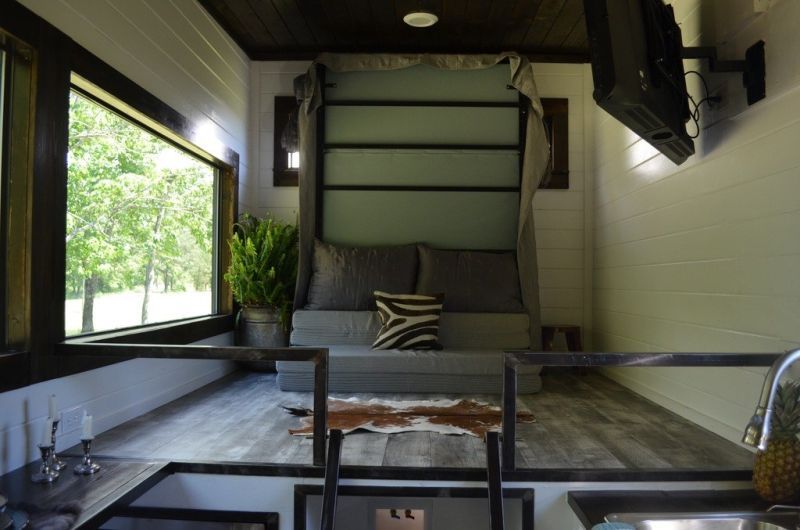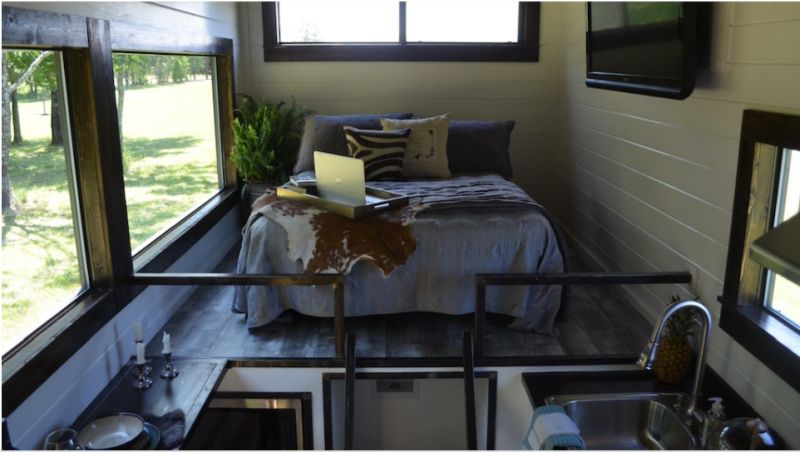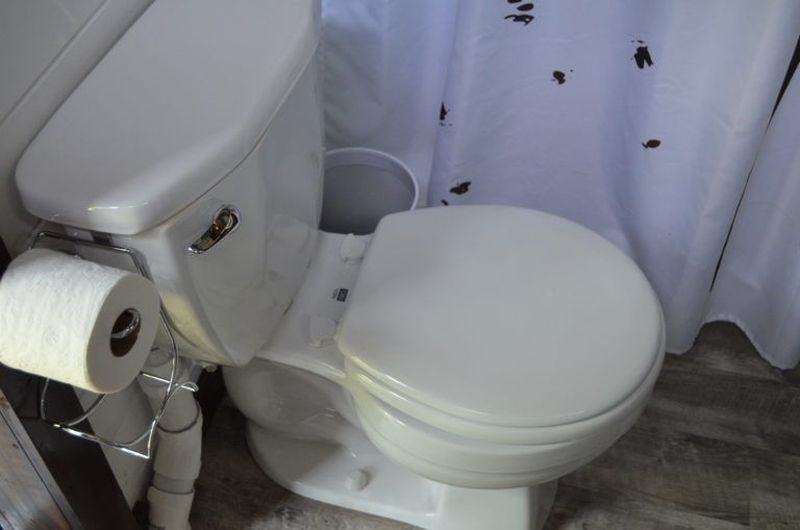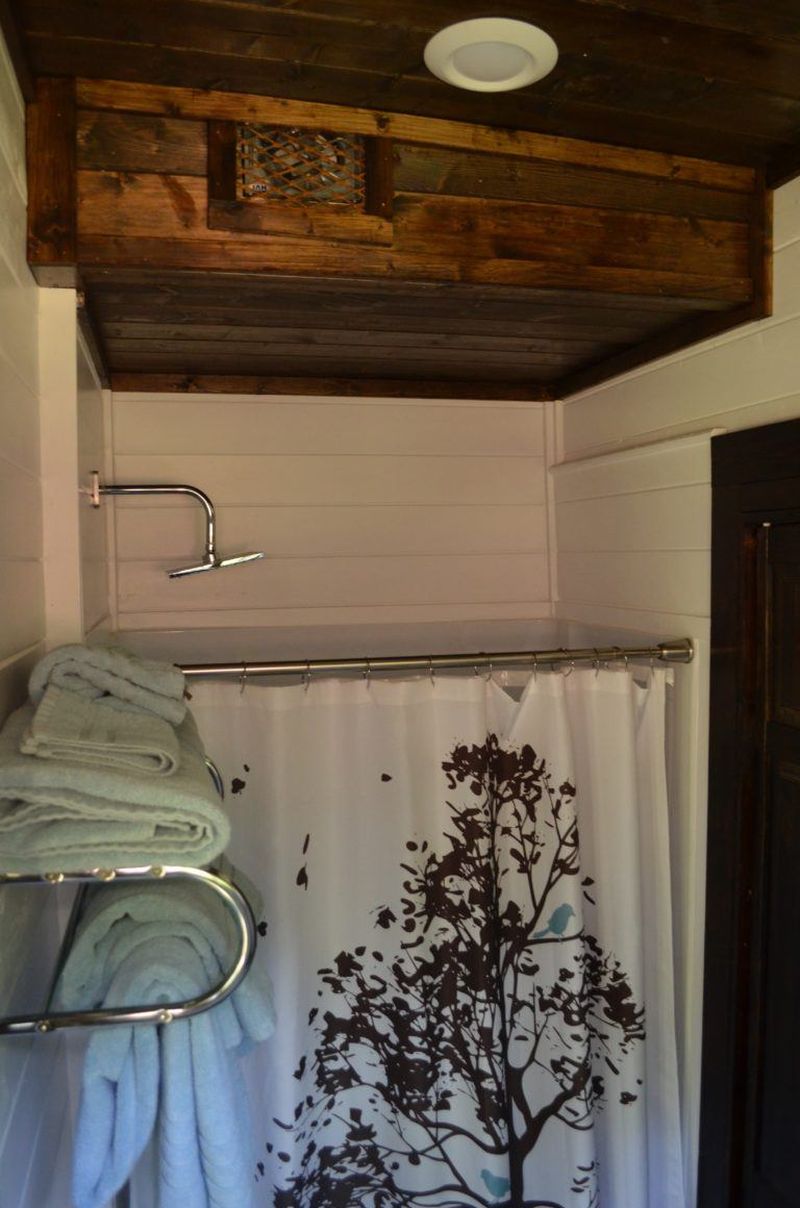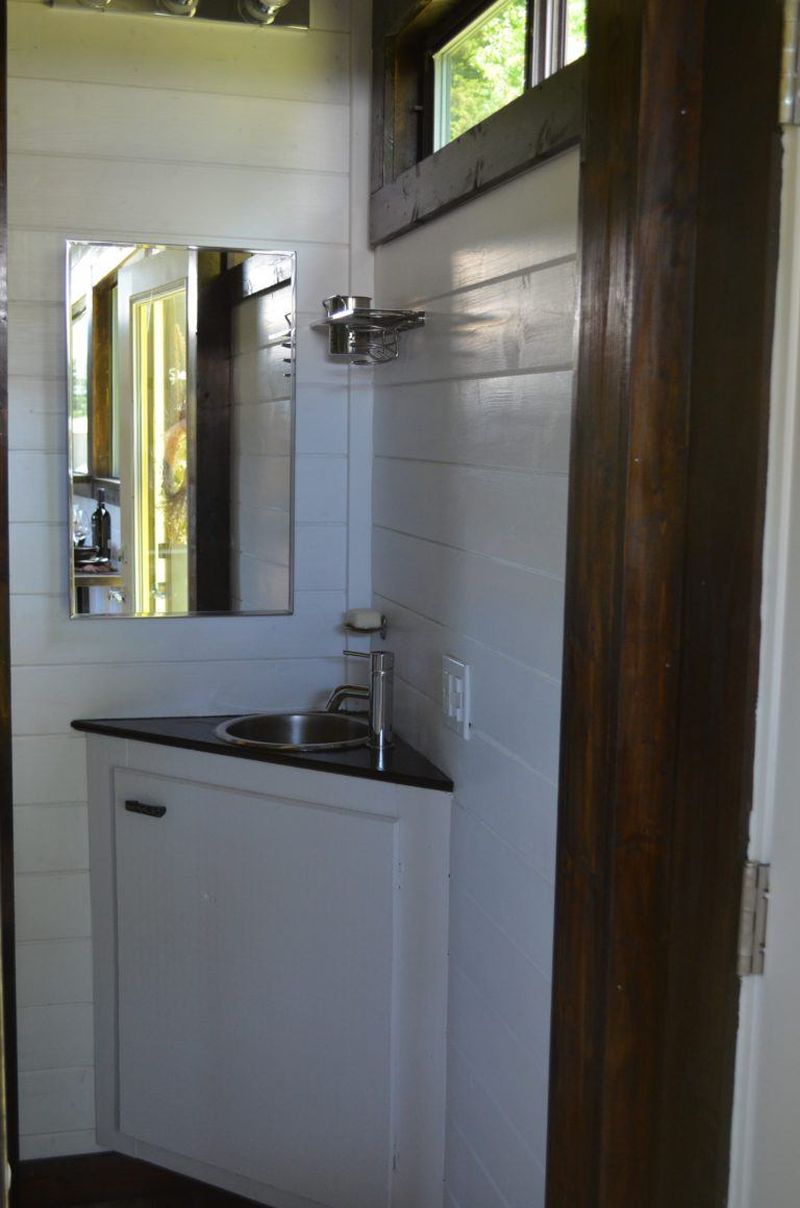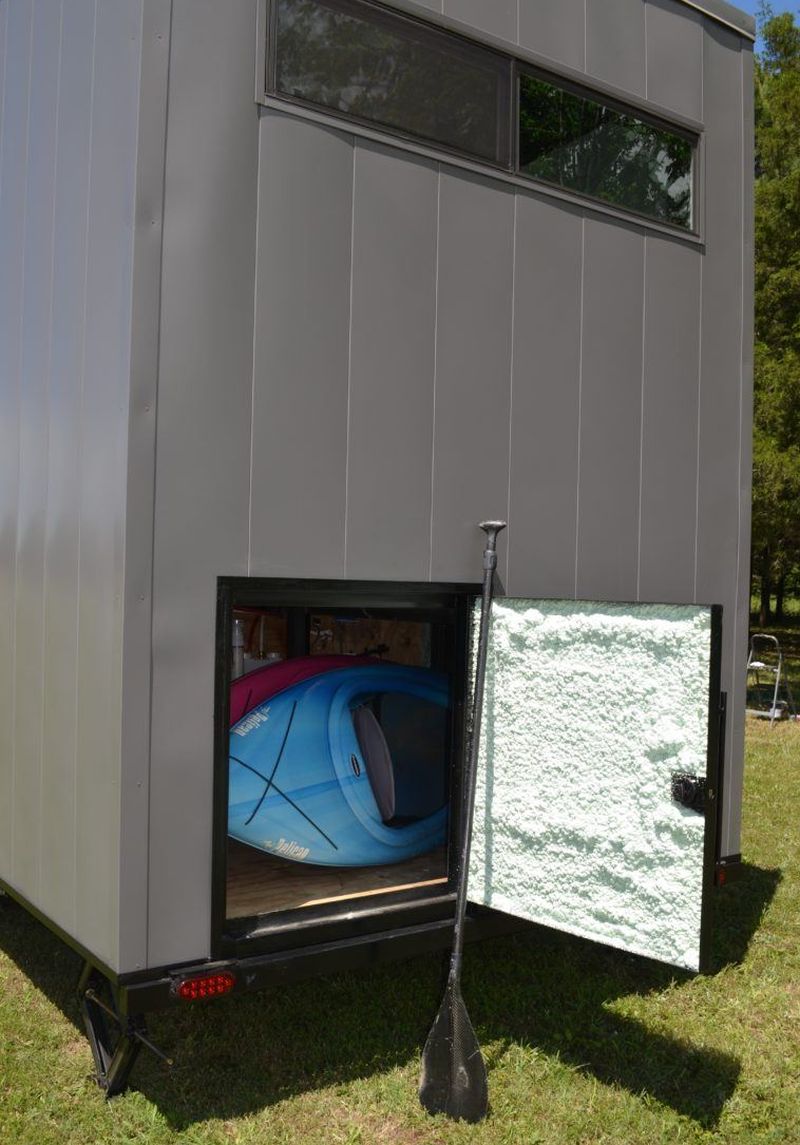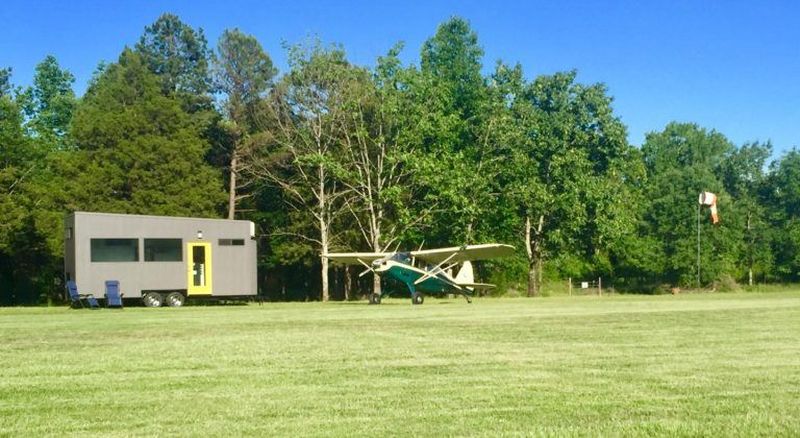 Via: Tiny House Listings