A client demanded guest bedroom with the flexibility of transforming into a camper for family outings, so architects at Winkelman Architecture remodeled a retired 1959 Chevrolet Viking short bus into one. Staying shoulder-to-shoulder with the tiny house movement, and combining architecture and design, the renovated bus home allows benefits of traveling in a luxurious home.
Although, not a very novel concept, the Winkleman's Maine Bus is fully livable and completely mobile. Remodeling the bus didn't come easy, as the architects had to overhaul the entire bus to arrive at this magnificent-looking mint green traveling cottage featuring funky interiors, complete with all electrical and plumbing requirements.
Also Read: Tiny Houses That Promote Minimalistic Living
To keep the bus mobile, architects maintained the mechanics working from the chassis up. The interiors of the mint green bus home feature a blend of paisleys, animal prints and Moroccan prints to exhibit the sixties vibe. The interior walls are done in quarter-sawn white oak, while the floor is made from resawn pine.
To make you feel at home, the Maine bus has two single beds (double as seating) that can make a queen-sized bed when put together. In addition, there is a swing arm reading lamp and a table with chairs that function as passenger seats.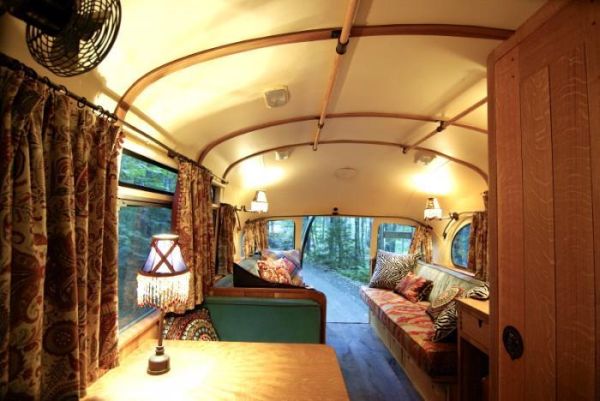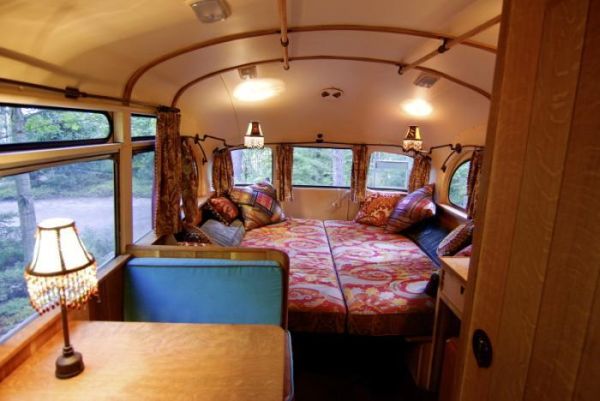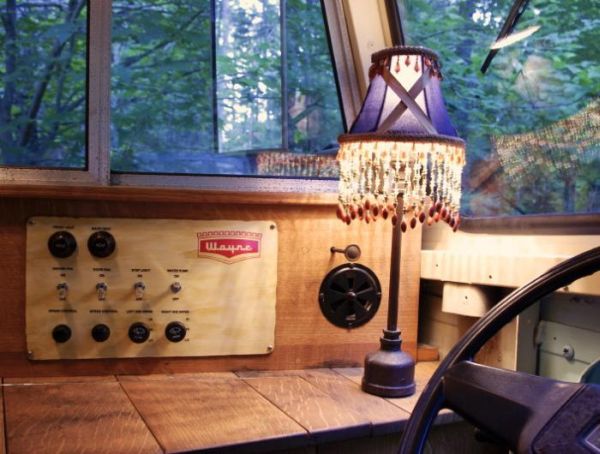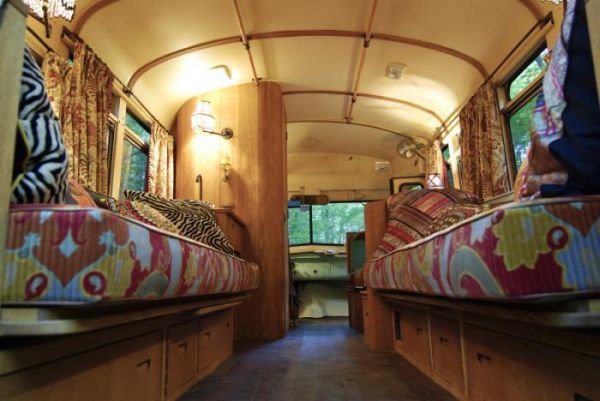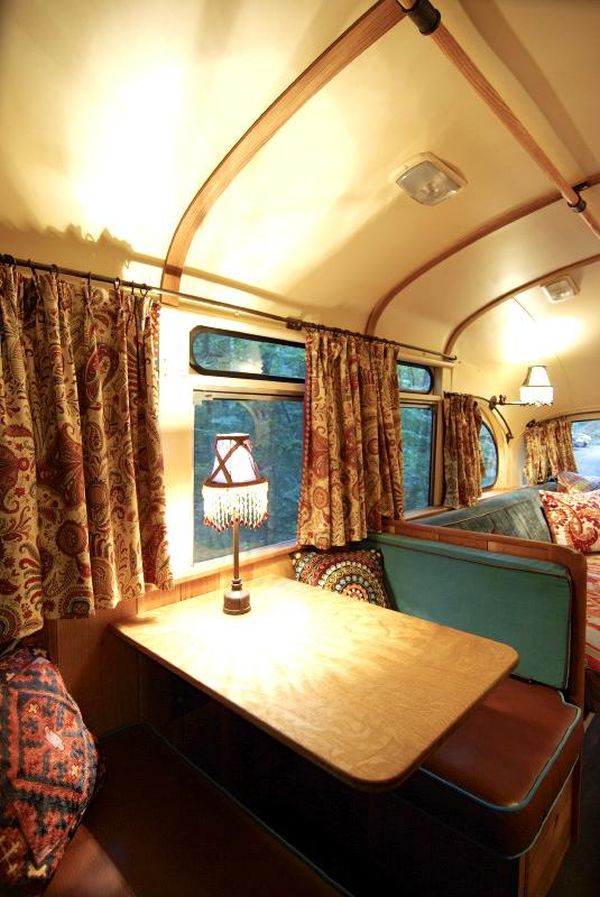 Via: Remodelista/Inhabitat