To give a second life to PET bottles, Libero Rutilo has created a collection of vases that combine upcycling and 3D printing technologies. Designed to be placed over the top of a half-liter PET water bottle, 3D printed vases have an internal neck filler that can be screwed onto a bottle like a cap.
Comprising four different designs, the environmentally conscious design works around functionality and innovation. Beautifully turning an old bottle into flower vases, it gives new life to undervalued PET bottles, which usually end up in trash cans.
Each vase with a mesh-like pattern, can be printed from and are available on the Make it LEO website and Tessa's Curated Boutique. Here are the four different designs created by Libero Rutilo:
Spider Vase: It is one of the most organic piece that supports biomorphic pattern, which is reminiscent of nature and living organisms.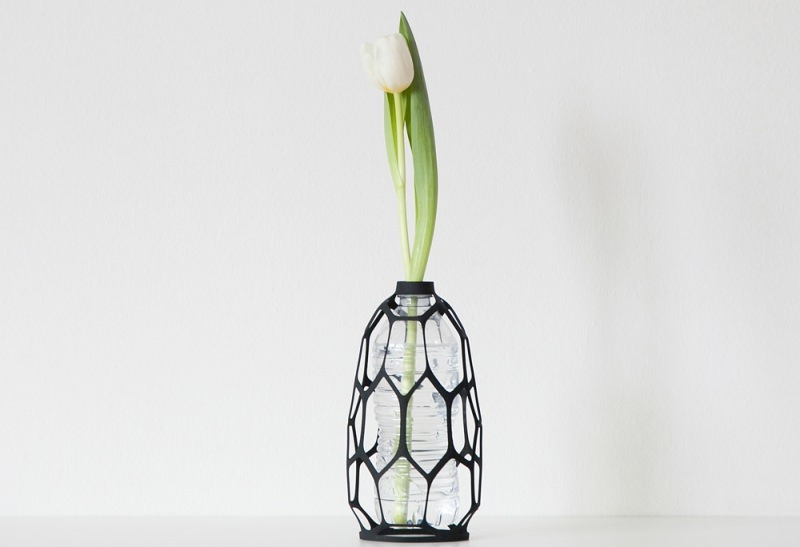 Sinuous Vase: Comes with wavy pattern made up of fluid curves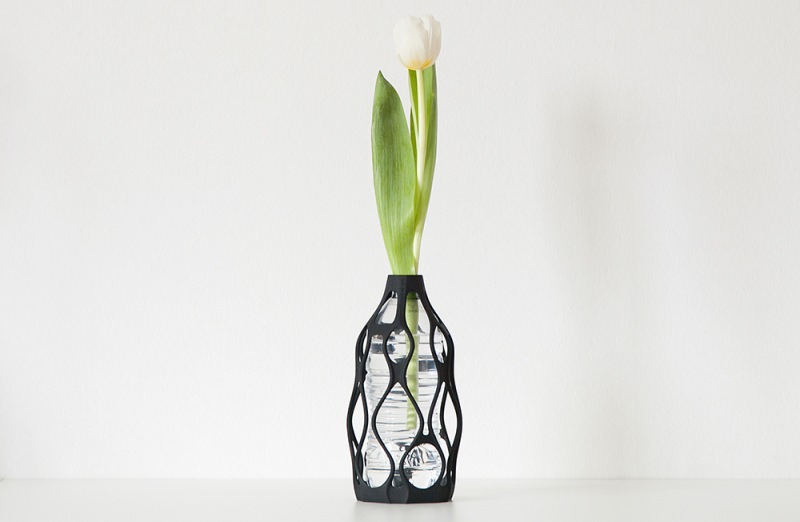 Lace Vase:  Supporting a classical look, it reminds of amphora covered in a crochet pattern.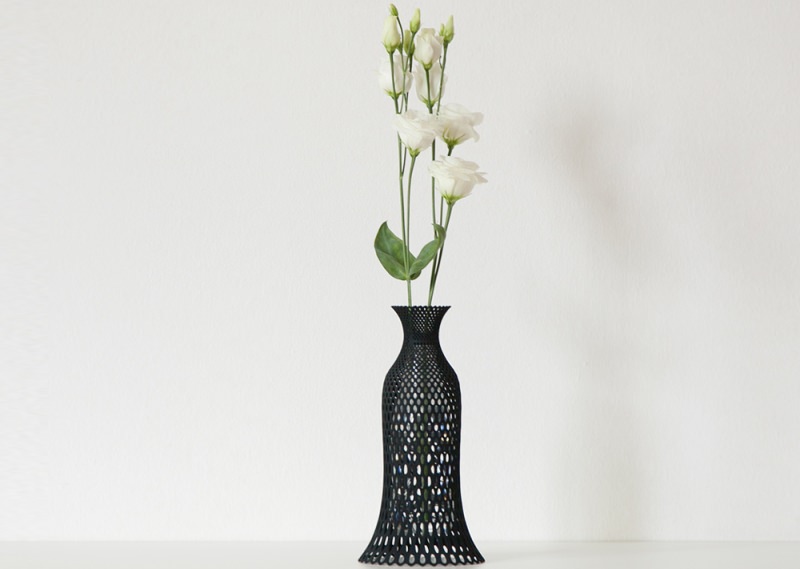 Knitted Vase: Supporting a close-knitted pattern, it emphasizes on fine details.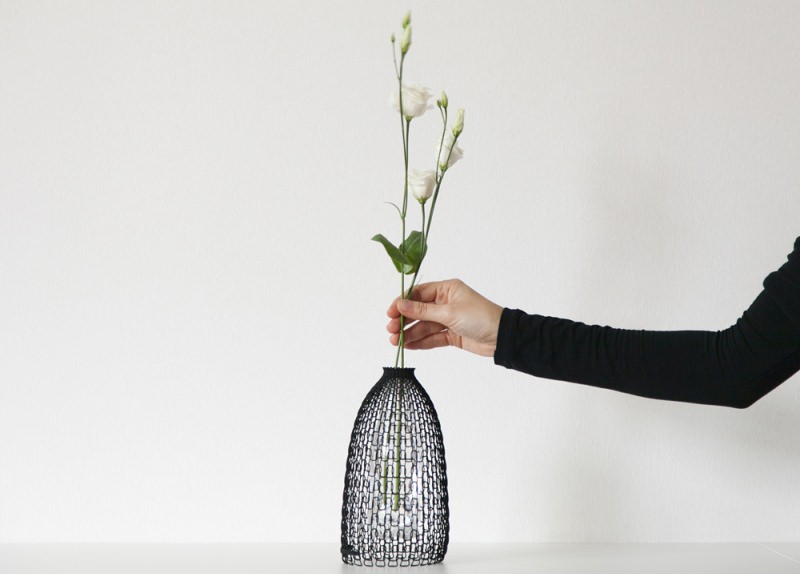 Via: Design-Milk