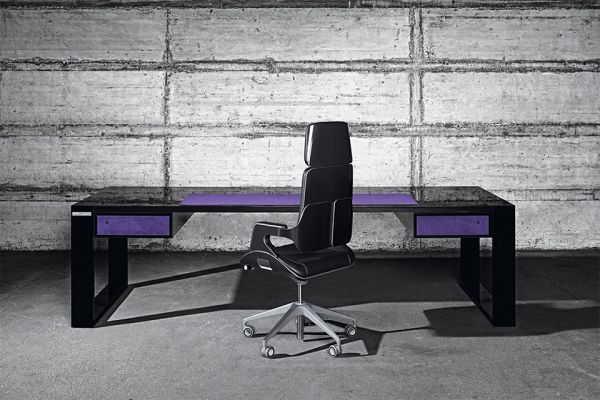 Posing as a piece of futurism all draped in its glory of opulence – this is the Race table, a high end furniture item from John & Table. Crafted from carbon fiber and aluminum, the materials aptly complement the futuristic lines and the linear right angles of the conception. This ritzy quotient is further fueled by the high gloss finish and the jet black color scheme, interspersed by sections of purple hued alcantara. In essence, the combination of all these factors ultimately results in an magnificently monolithic visual scale of the Race table that marries elegance with subtlety.
However, in spite of the aesthetic grandeur of the Race table, it is the sheer level of engineering that sets apart the conception from other contemporary designs. How so? Well, the designers have made optimized use of the strength and lightweight nature of carbon fiber, thus totally eschewing the common central support beam found in most tables. This structural mode is even more impressive if we consider the substantial length of the table which accounts for 110-inches (or more than 9 ft).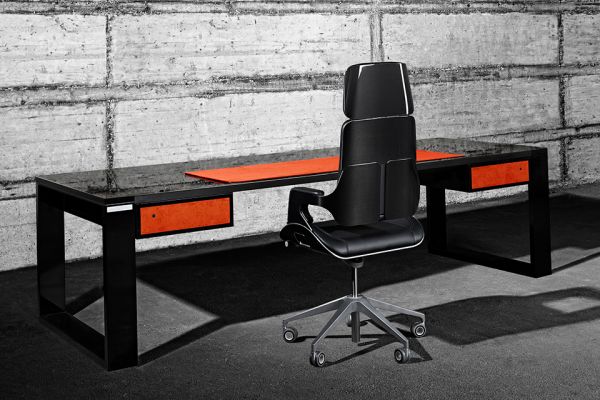 Earlier, we mentioned something about the monolithic character of the Race table. But this seamless scope integrates a host of details that are visible on closer inspection, like – drawer inlays, personal engravings and hand-sewn accessories. The opulence factor is further notched up by the options available for the accompanying seat, which includes carbon fiber, sterling silver and even 24-carat gold.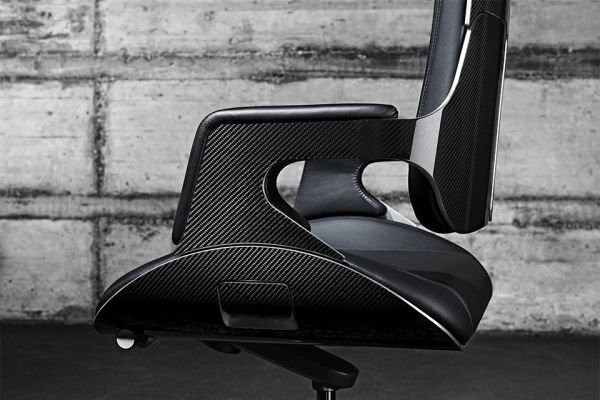 Price – $52,000 (for more buying details, please refer to the John & Table home site).