Sitting on your chair in one position whole day is not possible; you often sit crossed legged or in stretched-out legs position for making yourself more comfortable. Now, all thanks to Fuut Desk Foot Rest you won't have to struggle in various sitting postures or pull out an extra chair for relaxing your feet. Fuut is basically an under-table hammock designed especially for your feet so you can sit back comfortably with your feet up. It is an idyllic accessory for anyone who spends a lot of time working on their desk or table.
This tiny foot hammock has ropes on its either side with metallic clips on both ends. These metallic clips clamp on under table frame of any desk for resting your feet. The ropes also help in adjusting the length of the foot hammock, using these ropes you can lower its position while working or keep it a bit higher when relaxing on your chair.
With the help of this simple yet beneficial accessory, you can now sit up hanging your feet down or have your feet stretched when want to work in a more relaxed position. Lying on a full body hammock may become tiring after a while, but your feet will definitely thank you after relaxing on this amazing footrest for an entire day.
It is available in six different colors for just $20 and you can purchase it for comfortable working hours.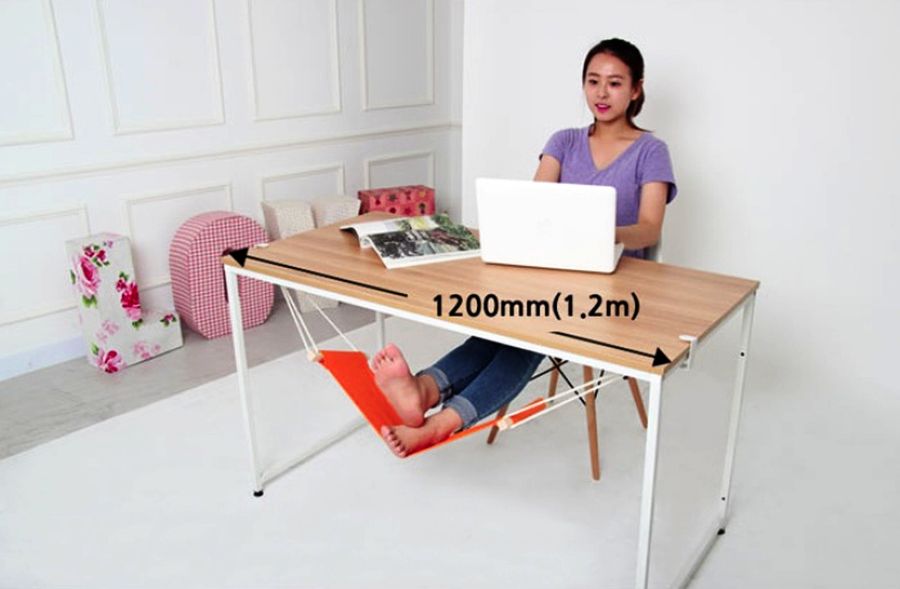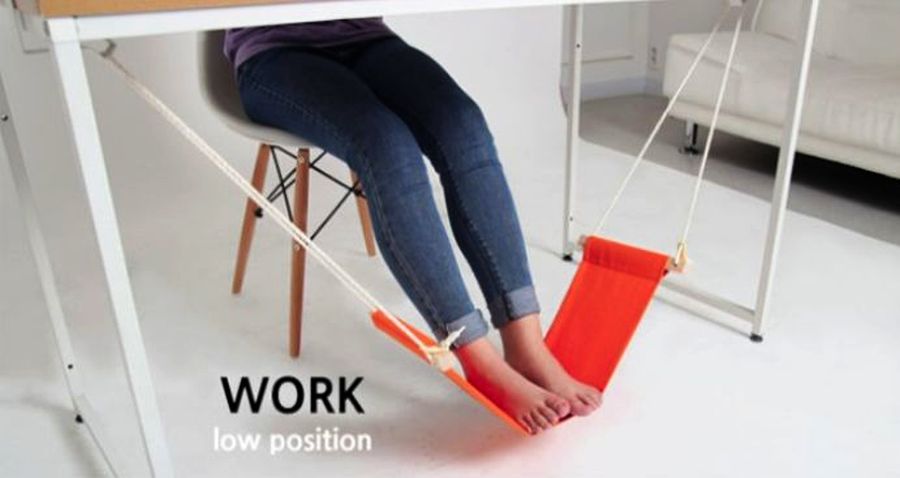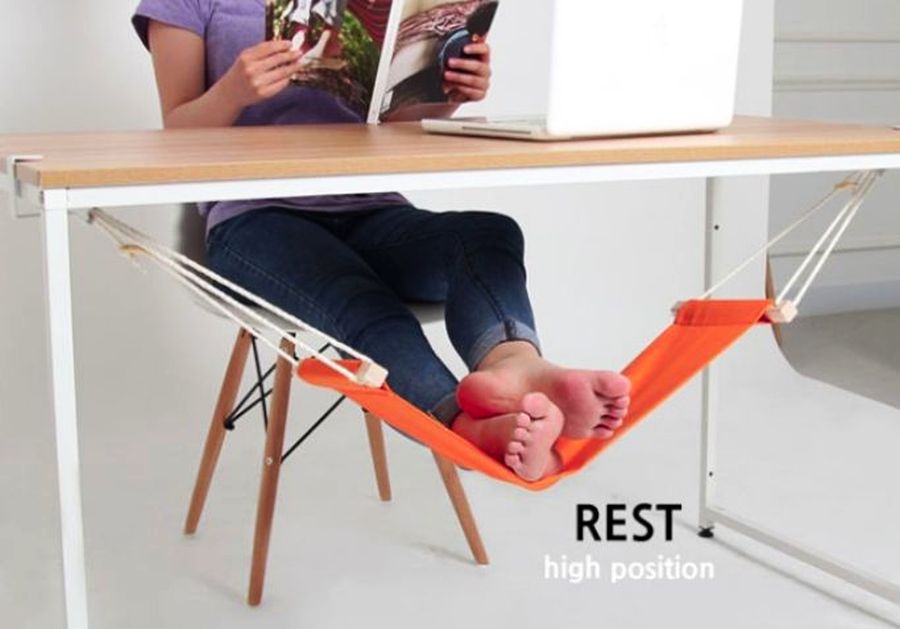 Via: Ohgizmo