The Red Dot Armchair by Lithuanian designer Gaudute Zilyte is a striking, stretched seating solution for contemporary living spaces. Pretty much like its name, the modern armchair is crafted with a slim black metal frame and wrapped in red fabric around its circular top. It looks more like an abstract art piece rather than a chair.
The seating area is made from an elastic material that stretches as a person sits on it, allowing the chair to adapt to weight and sitting posture of the individual – as if you're sitting on a hammock.
The black metal legs are bent to ensure minimal bouncing effect and making the person feel very comfortable and stable while sitting.
The design is simple yet modern in appeal, making it a perfect piece of furniture for living rooms. Moreover, the popping red color brings an undulating effect to the space it's kept.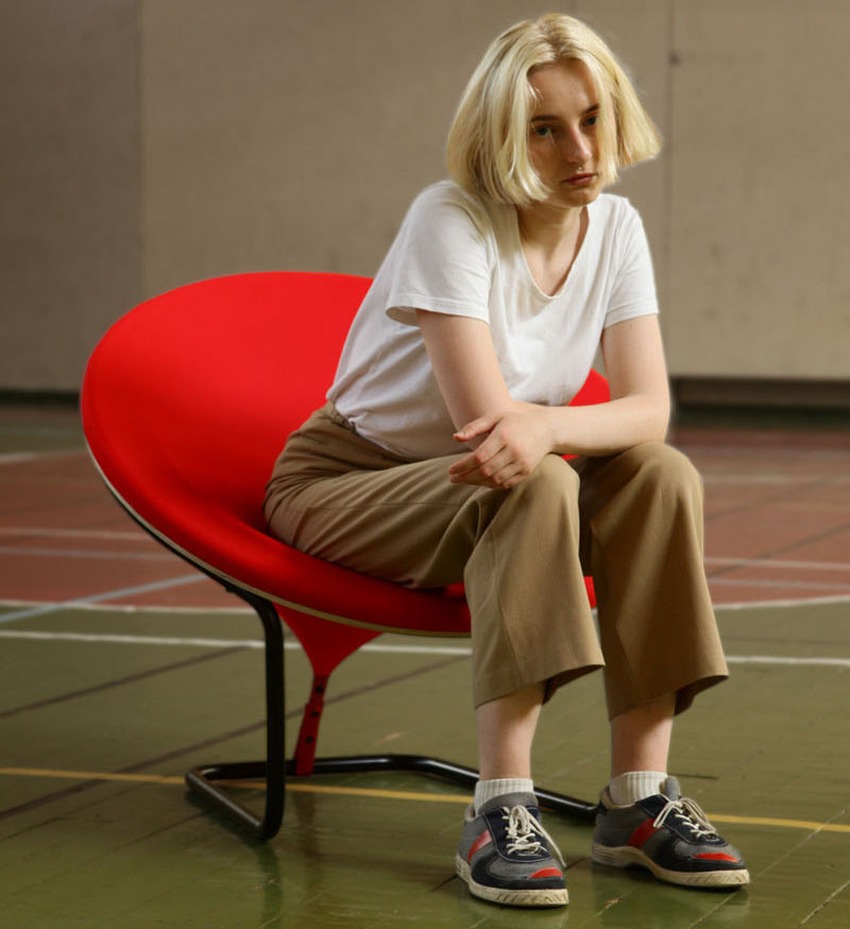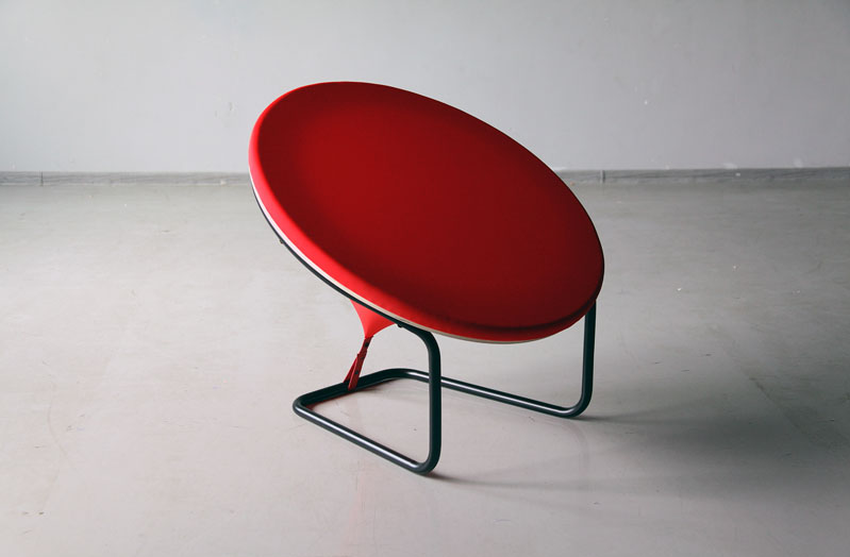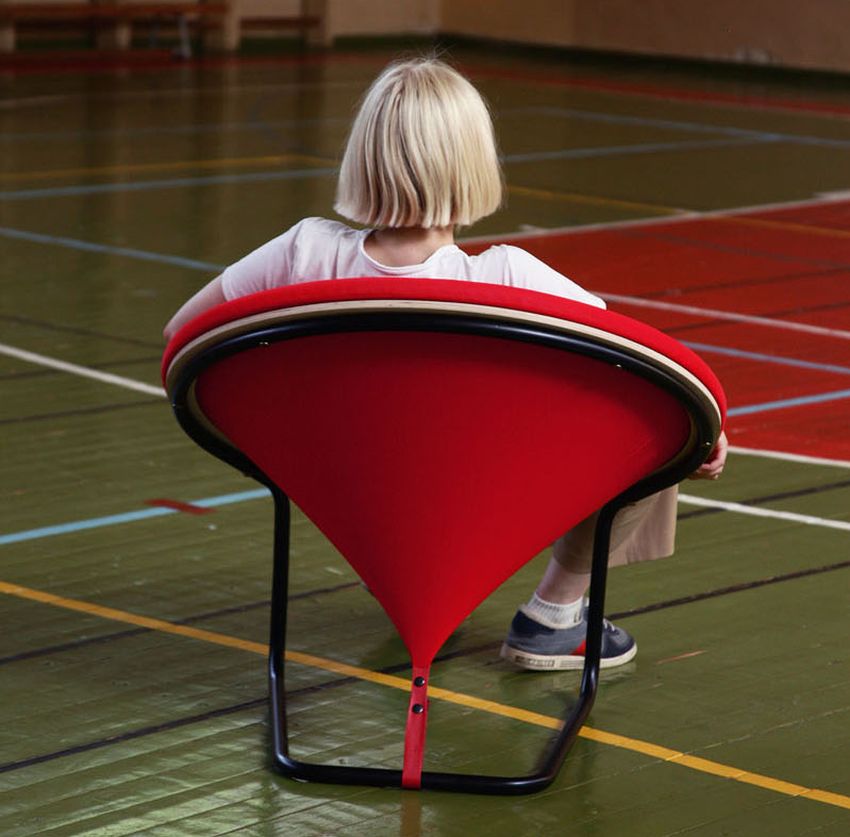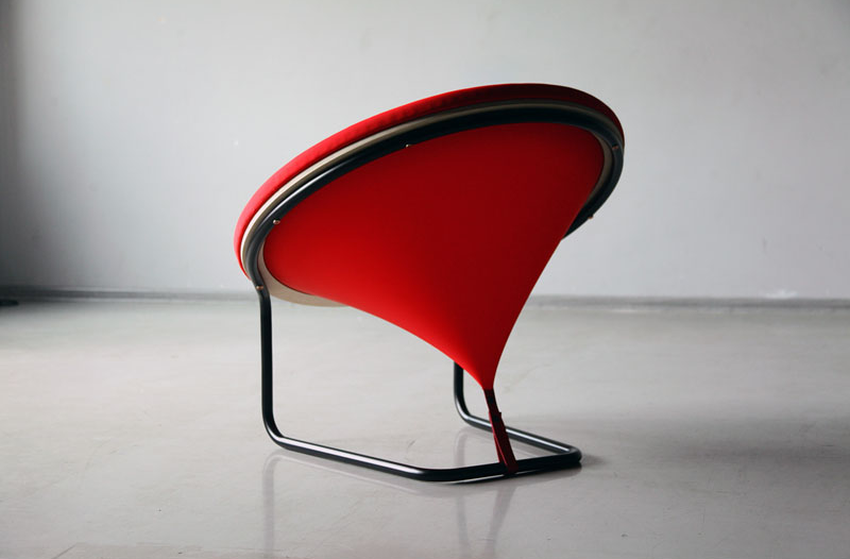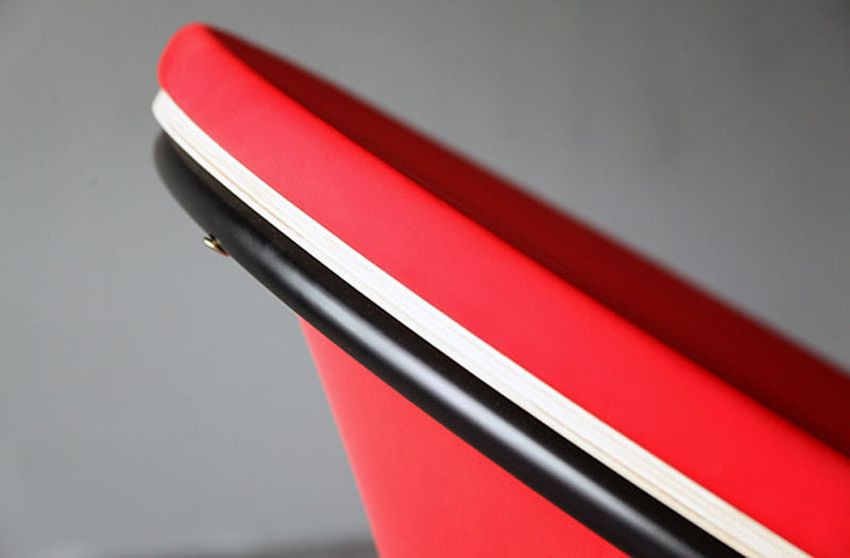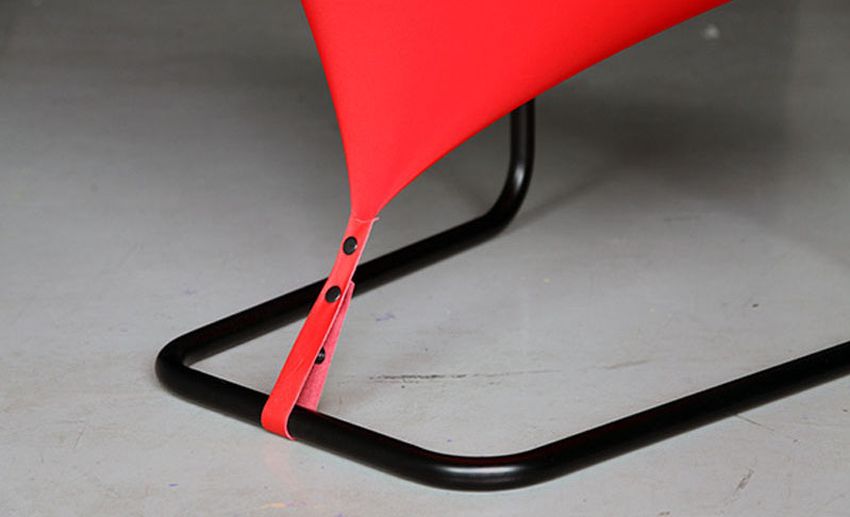 Via: Contemporist