Seeking for a refrigerator and a Keurig K-Cup brewer, but don't have enough counter space in your kitchen? Don't worry, as appliance maker General Electric and Keurig coffee brewers have collaborated to bring you the benefits of both appliances in one- all thanks to the latest GE Cafe French door refrigerator. The refrigerator comes with built-in Keurig coffee maker at the door, without taking up any valuable counter space.
The original GE Café Fridge had a built-in hot water dispenser at the door along with the more traditional ice maker. Now the firm has upgraded the fridge with Keurig's coffee pod brewer in its door, allowing you to get a fresh cup of joe every morning. The fridge comes with an onboard LCD panel for selecting the size of drink you want (small, medium, large), just like the conventional Keurig machine.
With the latest Keurig's K-Cup brewing system, the refrigerator makes use of hot water dispenser to brew up one cup of coffee at a time. The refrigerator also incorporates removable compartment that is compatible with all K-Cup pods, so you just need to pop your favorite coffee pod inside and set the refrigerator to start brewing instantly.
Even better, the refrigerator-cum-coffee machine will be available with a mobile app, when it hits the market. Due to the app you'll be able to schedule the coffee maker to turn on at a particular time when you'd love to have your favorite piping hot coffee. According to the firm, the Café Series French Door Refrigerator with Keurig K-Cup brewing system will be available by this fall for $3,300.
Check out the video and images to find out more about the appliance.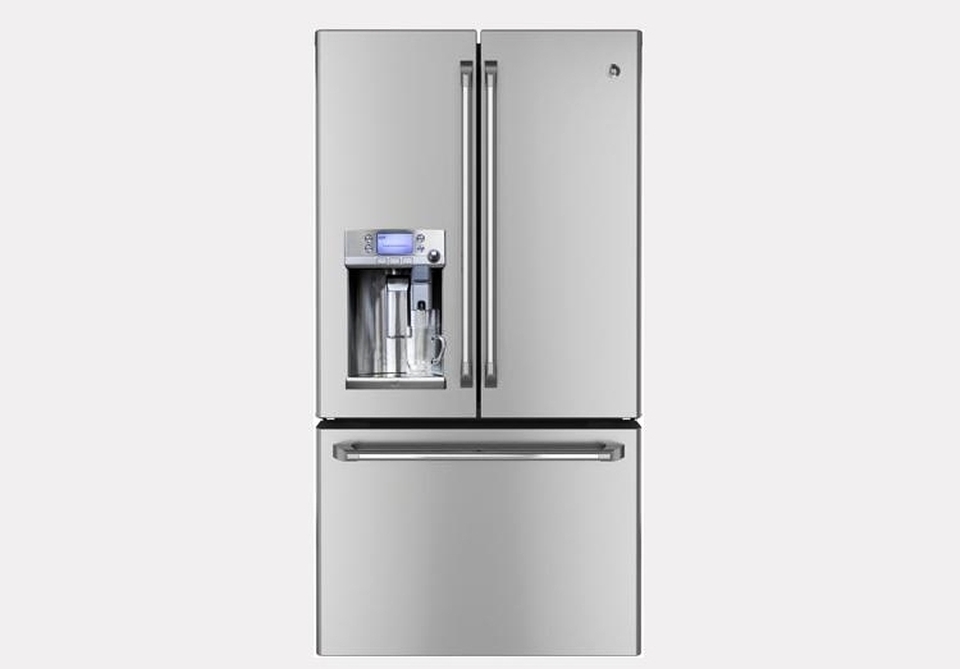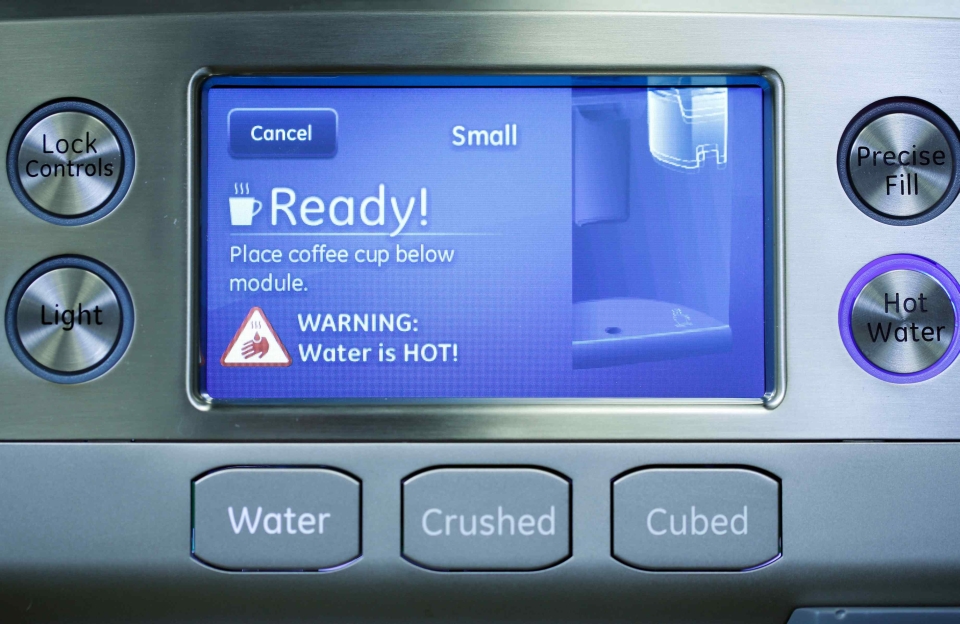 Via: Appliancist