An old French barn is transformed into a contemporary apartment for elderly residents to live in. The barn when went on the market, was snatched by local council who with the help of French architecture studio GENS altered it into a social housing scheme.
The barn whose exterior now features fiber cement shingles, according to Guillaume Eckly, have a fabric-like quality that change with shadow and dew. Helping them to blend it with the surroundings, the team of architects wanted the barn to have village look.
The barn now supporting a clean and modern design is provided with three suite bedrooms on the ground level, two maisonettes on the second level and a shared common space. To connect the end of the building with the town hall next door, the studio also provided a barely visible glazed passageway. The old barn now also supports large triple-glazed sliding doors and windows, which bounce off natural light inside, while the light window frames provides a warm contrast to the use of white.
To allow residents to add their own personality, the interiors are supporting white,but to add warmth in common areas like corridor and kitchen, the apartment supports pastel and vibrant colors. GENS project with social cause and heart warming reason, not only gave the old barn a new life, but also gave the elderly residents a chance to enjoy living in contemporary apartments.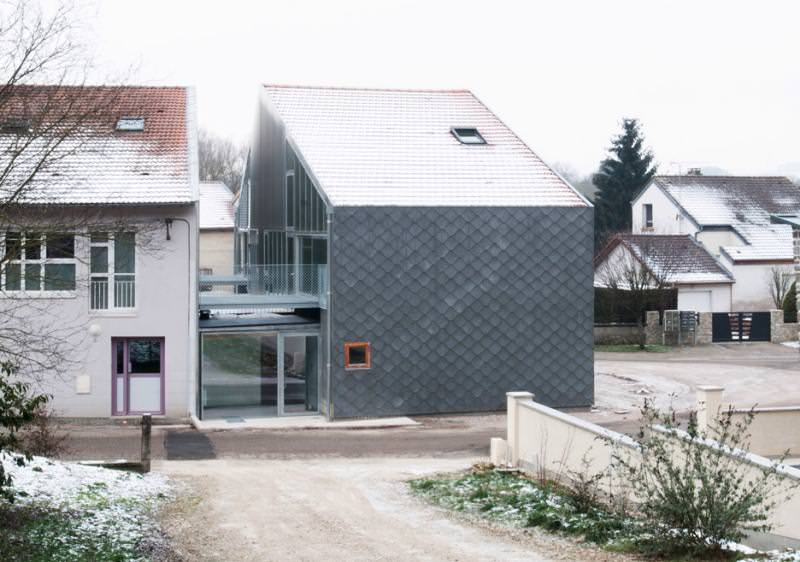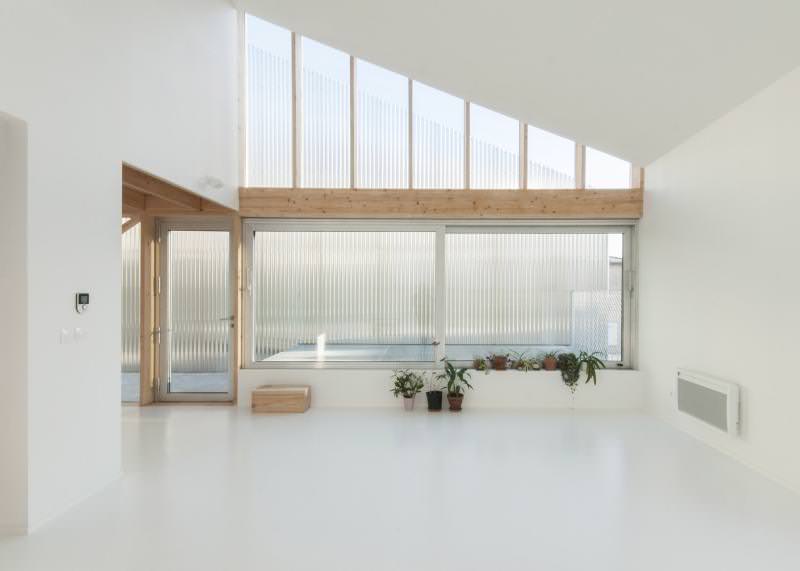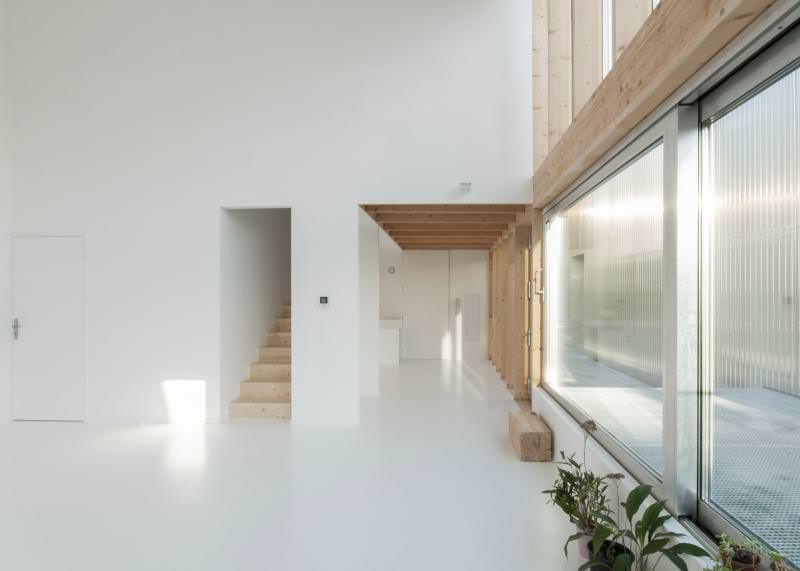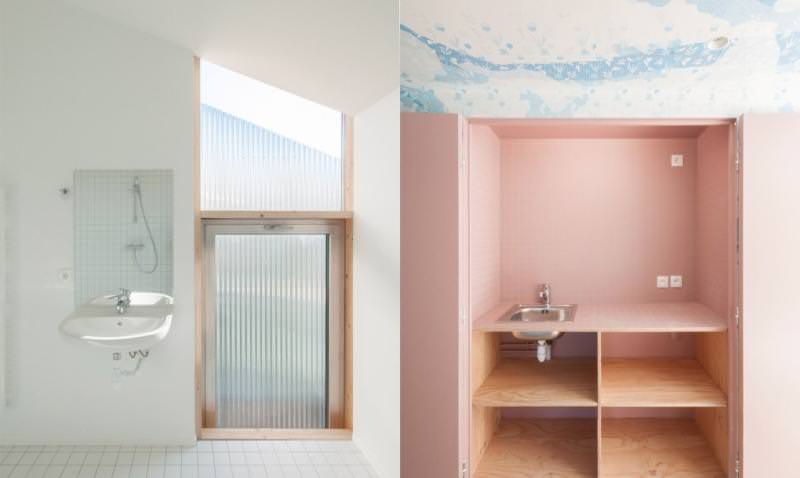 Via: Inhabitat