Having a house midst the forest is the best way to be close to nature. And, you'll agree with us that staying in a beautiful treehouse is even better. Why? Well, there are perks for staying in a treehouse. They give you the best experience of feeling the warmth of nature closely. A lot of designers have created amazing wood houses over the years, but the one we are talking is unique in its own way.
Snuggled in a forest area near Raray village, France's Atelier LAVIT geometric treehouse is one-of-its–kind, and is inspired from the creation of the bird's nest. Designed for a local hotel, it is a spectacular creation that has drawn everyone's attention, and is fondly called as ORIGIN.
Also Read: This Blue Forest's fairytale treehouse comes with its own slide
The unique biometric treehouse is unique and a custom-made project. The octagon-shaped treehouse is 247-square-foot, and is built around a hundred-year-old oak in a lavish covering of treetops. The treetop house is cabin designed with intricate construction skills. We now understand the logic and patterns a bird follows to build her nest, after we virtually detoured this gorgeous treehouse.
Having said that, the stunning features of this structure includes a suspended walkway from the first platform elevated on another oak tree about 30m (98 ft.) away. Upon reaching, there is a small patio space edged by two large classy sliding glass doors that opens up to the living space. The doors are unique, and unlike others that you'd have seen so far.
The interiors of the treehouse comes with a light poplar panels walls, wood-clad bedroom which gives a stunning view of outside from the huge windows, a living space, small seating area to enjoy the sunset, bathroom, and a technical closet. With all these hotel facilities in this geometric treehouse, we are sure that you're going to stay here for long.
Treehouses like these make us realize that nature has so much to offer us. Most importantly, it teaches us the importance of having trees around us. This woodhouse suffices everything, and we definitely credit Atelier LAVIT for creating such a whimsical architecture that happily brings us close to Mother Nature.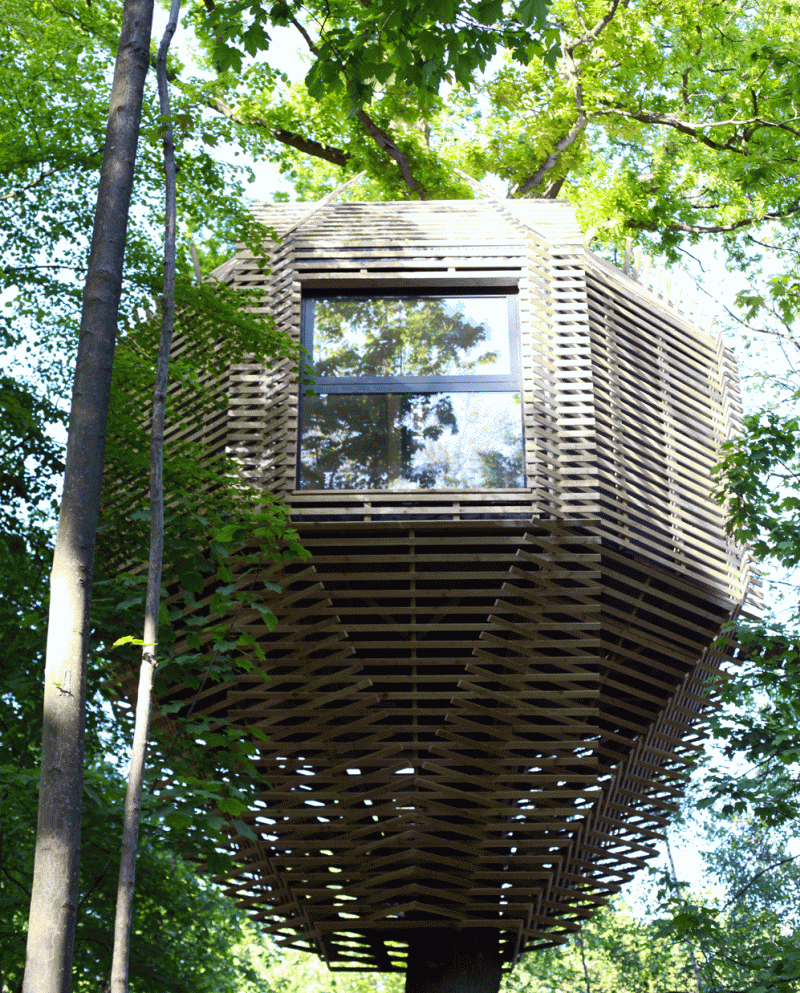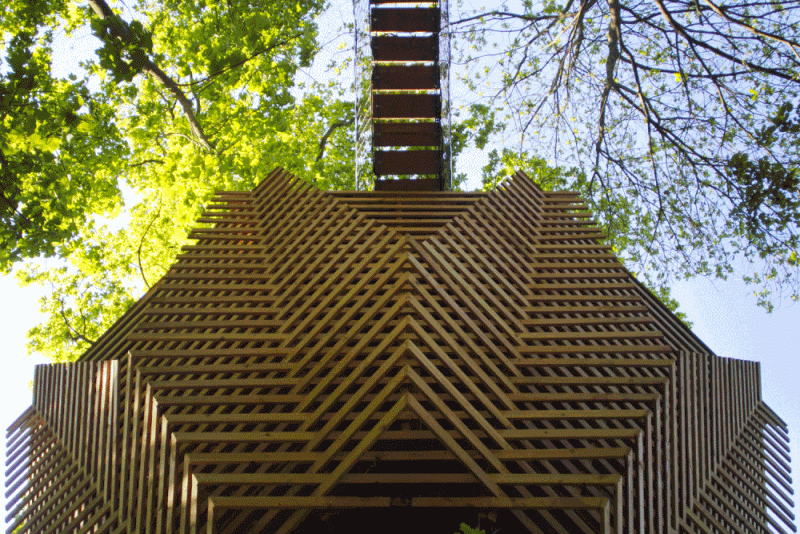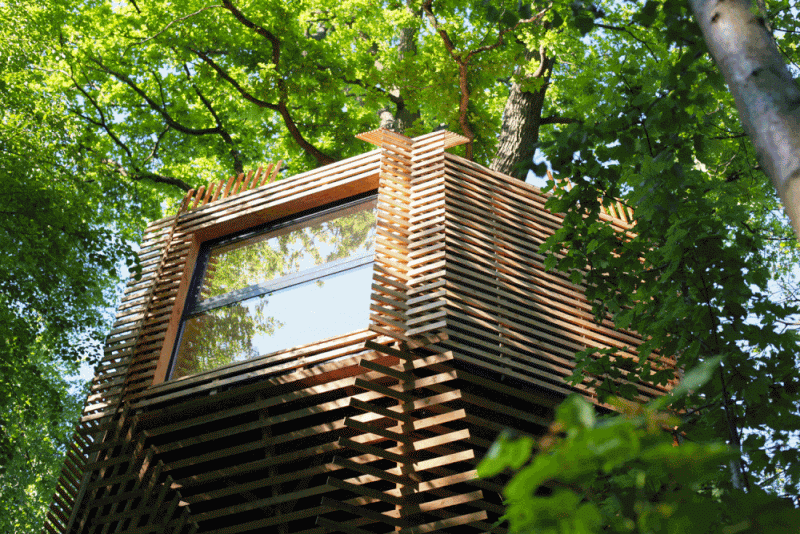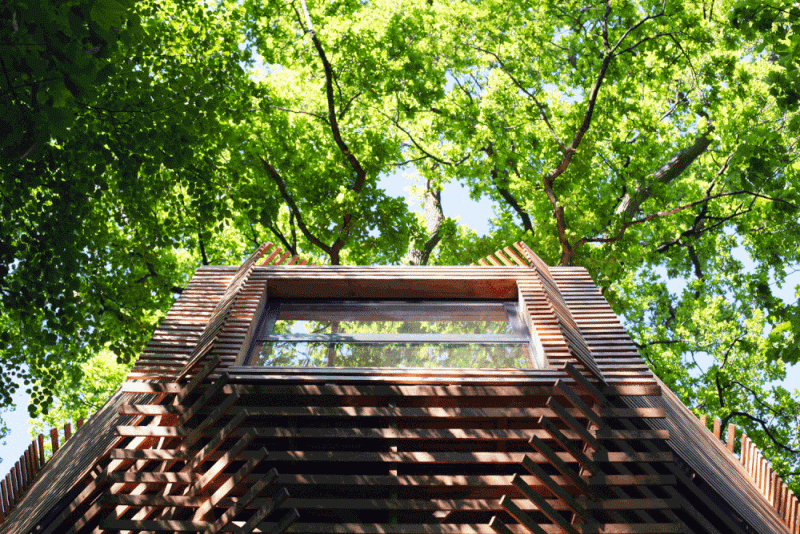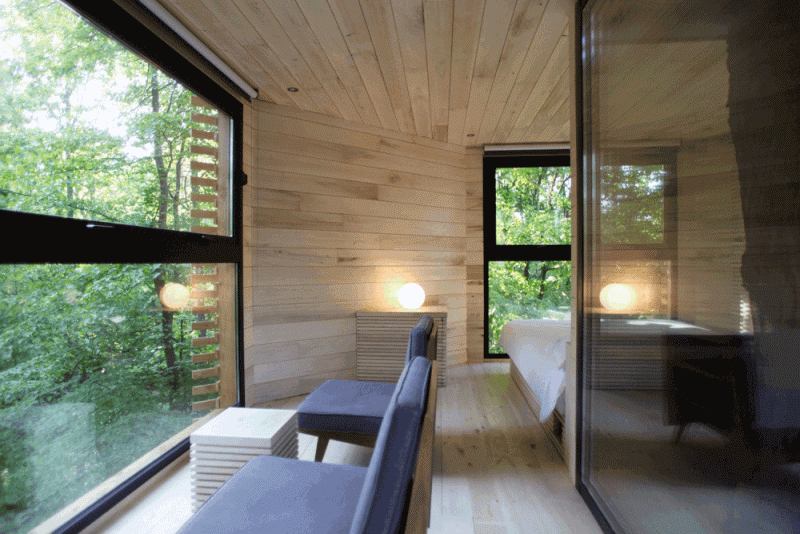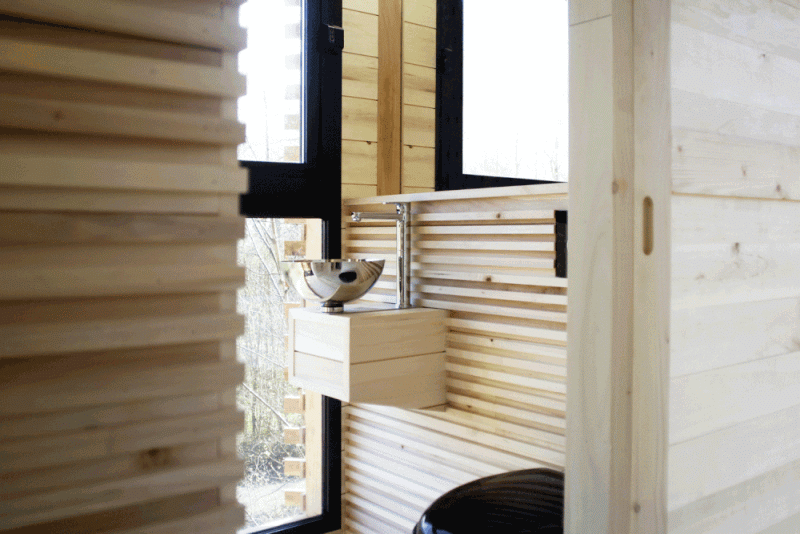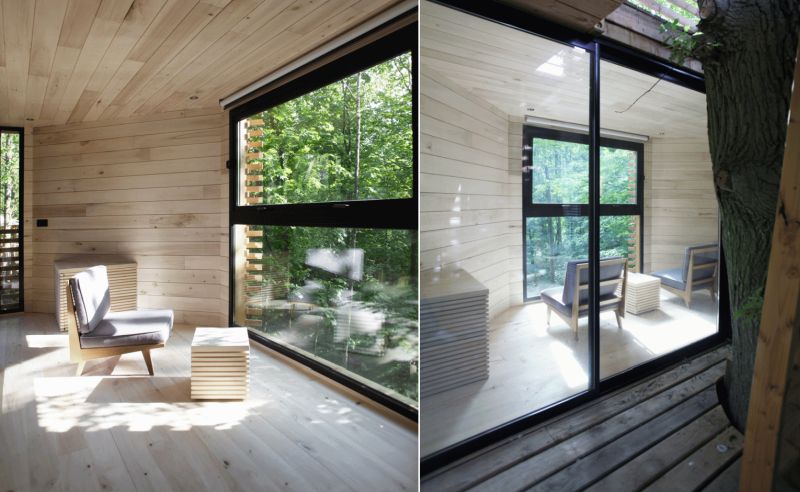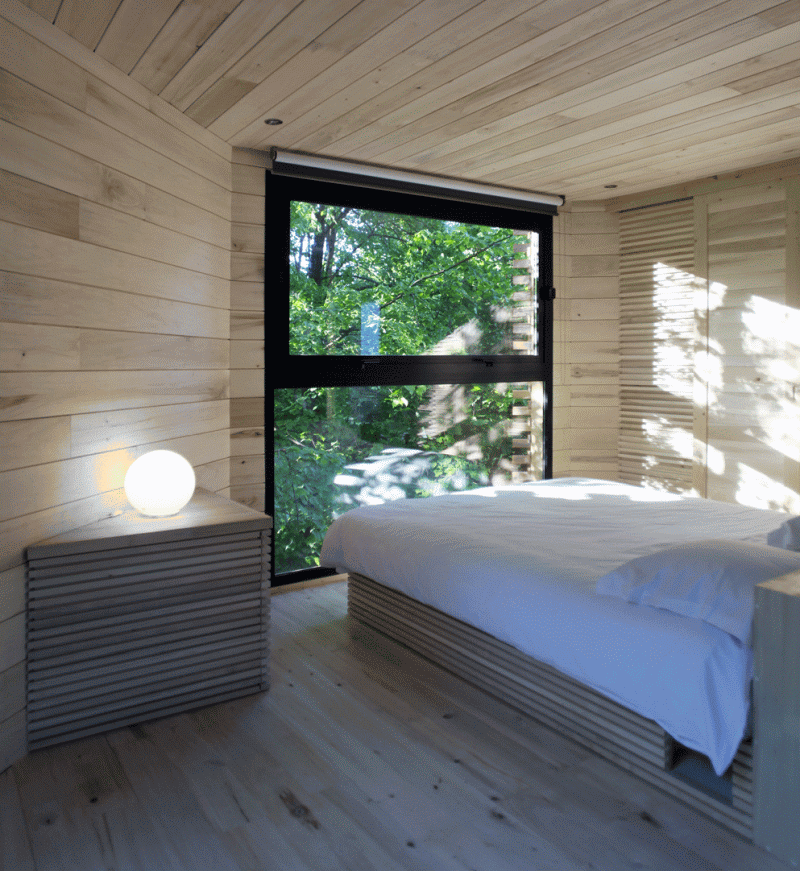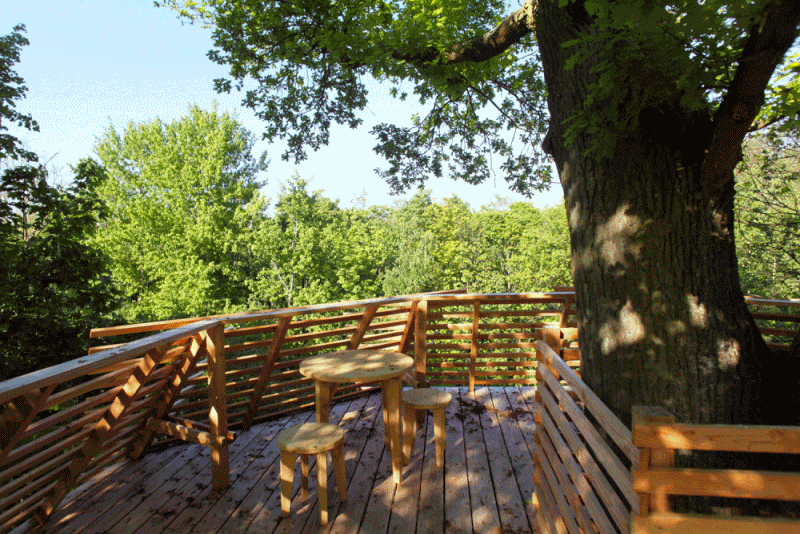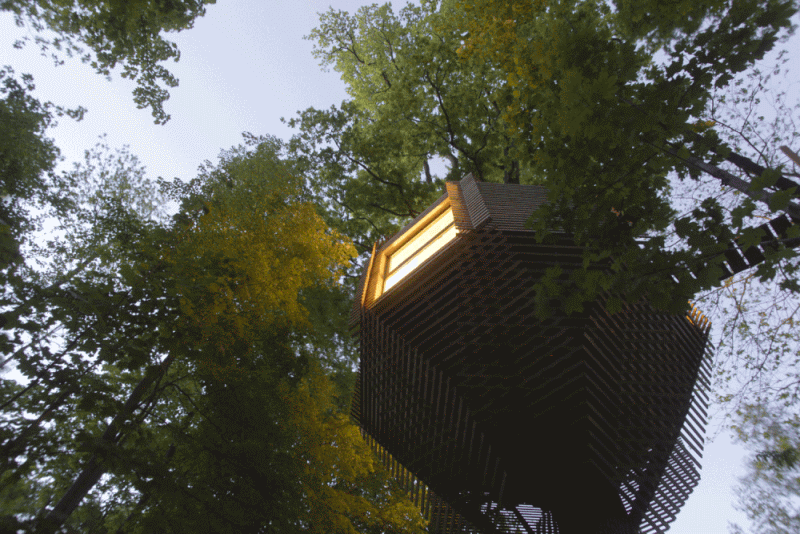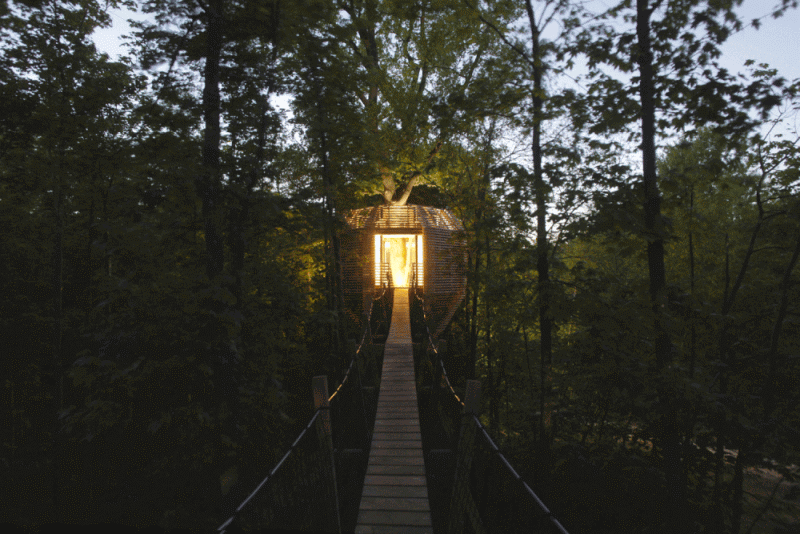 Via: Inhabitat