Industrial designer Marc Newson, also described as the most influential designer, has created a limited edition silver tea set for Danish design house Georg Jensen. The five-pieces silver set has handles made using mammoth tusks, and the set itself is made to order silverware, produced in company's Copenhagen workshop.
The silver set comprise a teapot, coffee pot, creamer, sugar bowl and a tray. It is a hand-hammered silverware, while the base of teapot, coffee pot and edge of tray are wrapped with rattan craft, a heritage art that has its own artistic value.
To create this sculptural set, it took them approximately six-months, which also showcase that how artistry and 3D prototyping can be brought together. The 3D printed prototypes helped Newson to explore the design options while handcrafting done by Jensen's silversmith gave it a traditional artisan touch.
The top of the pot comes with a half moon cutout that acts as a sliding lid, which can be moved by small handle. Each tea set stamped with "MN" signature on bottom is priced for £82,000 (approx. $125,124). The limited edition of 10 sets was first presented at Beijing Design Week 2015 along with George Jensen's other pieces.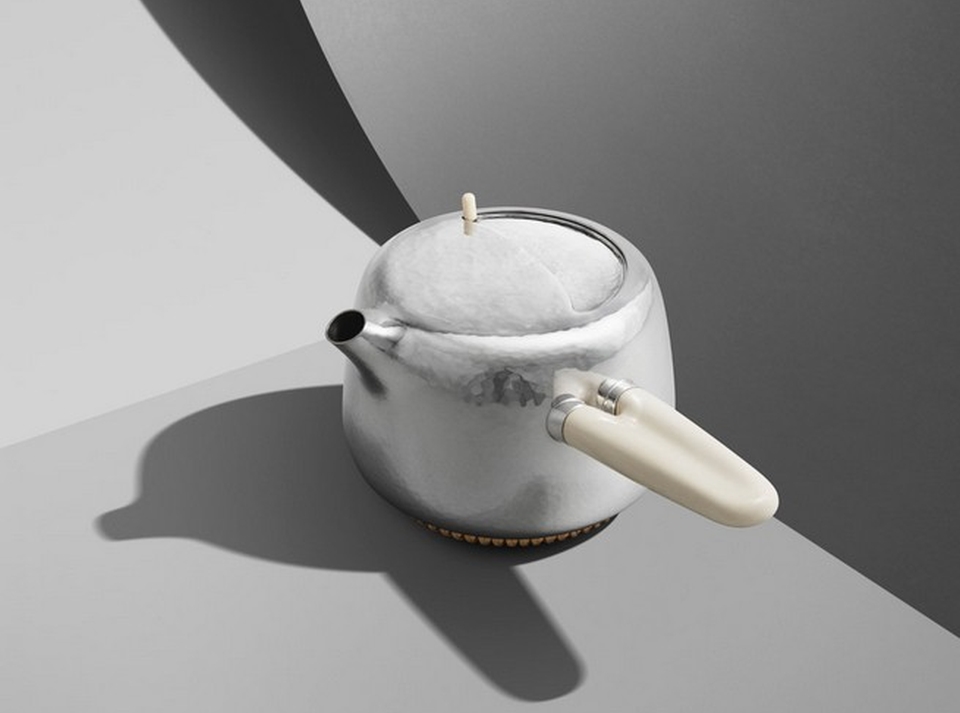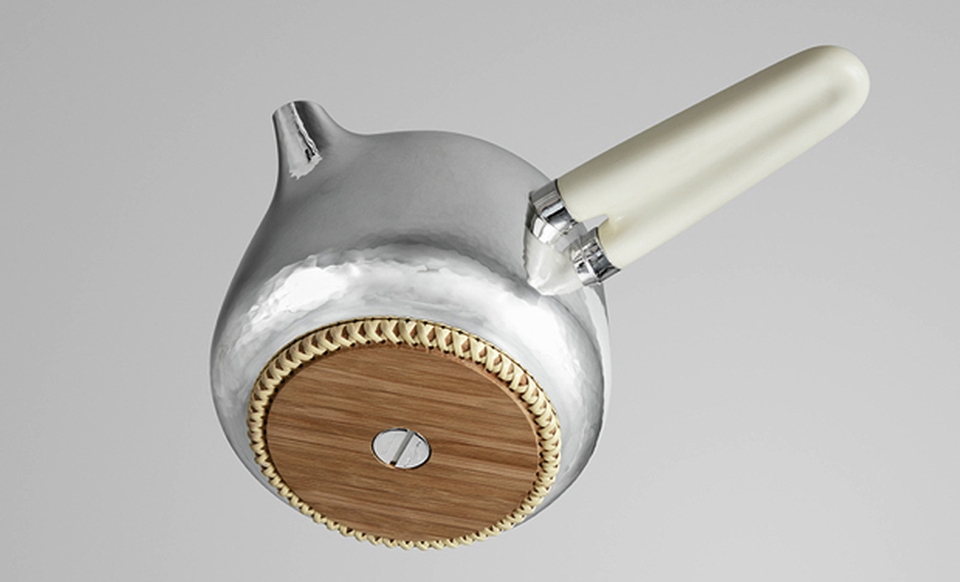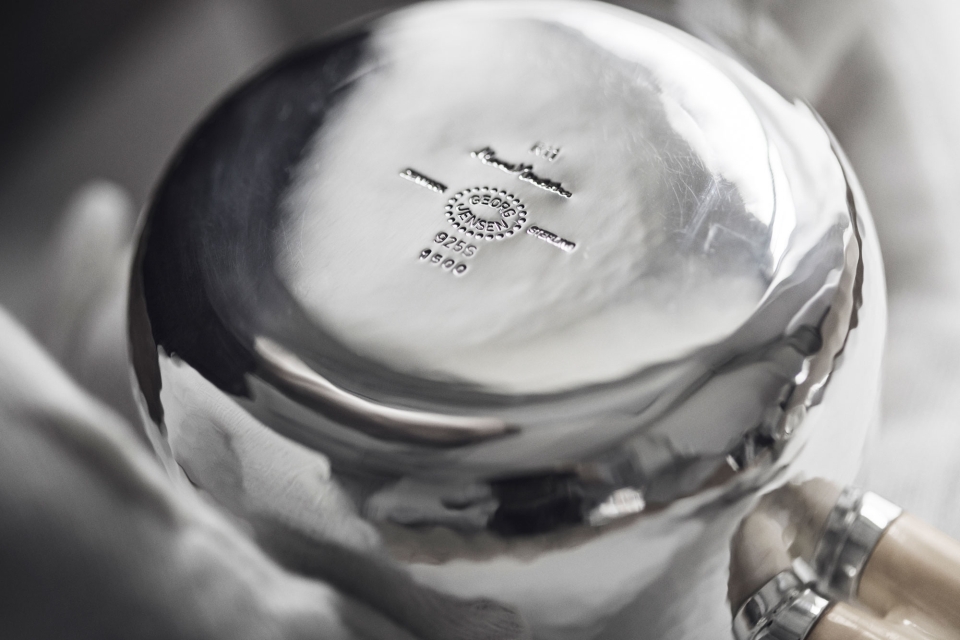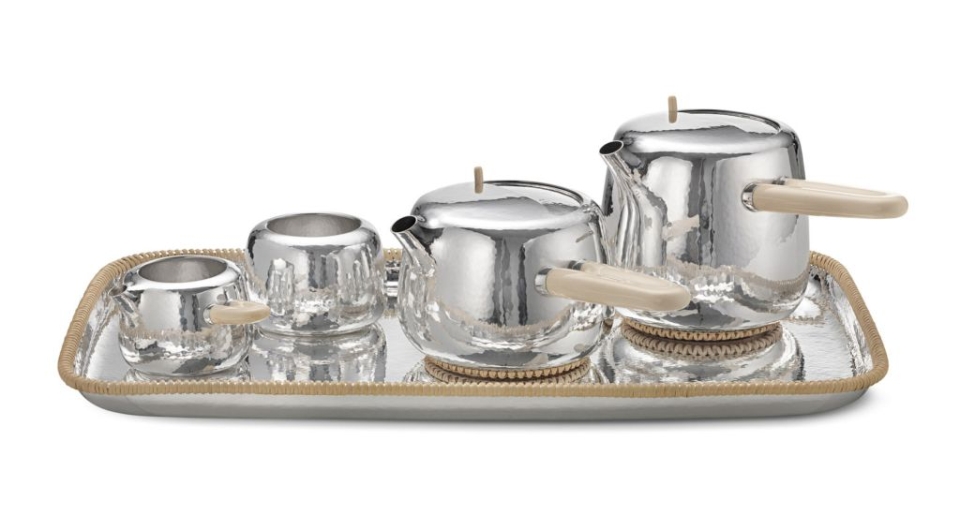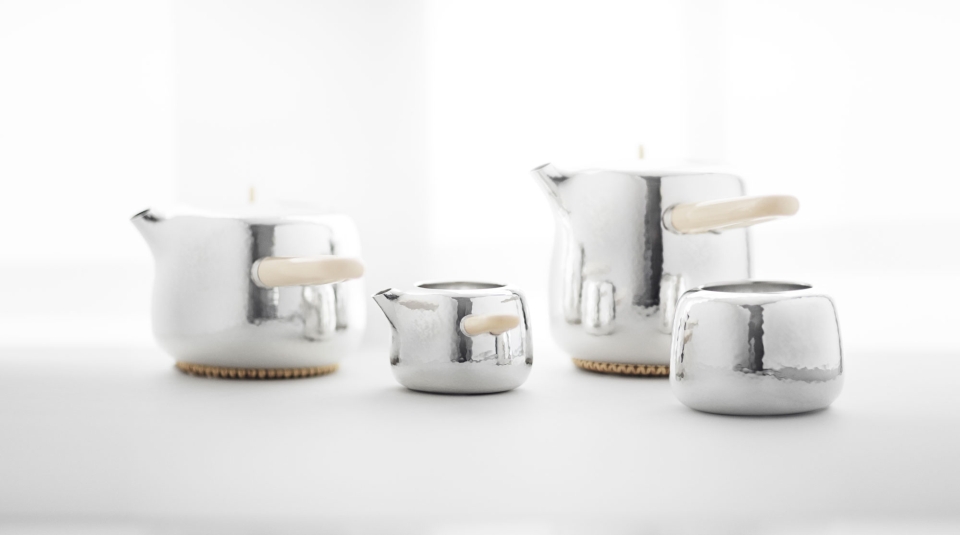 Via: 3Ders