Kai Branss and Julia Toebel, a Berlin-based couple wanted to turn to alternative housing and thus converted a 1993 GMC school bus into a beautiful home on wheels. Although they own flats, now they spend a majority of the time in their converted mini school bus home. They started renovating the mini school bus in March 2017, spending hundreds of hours transforming it into a cozy mobile home.
They took about one year to complete the school bus conversion. As seen in the pictures, the exteriors of the bus are kept intact, with some additions to the roof including the deck and a skylight. On the other hand, the interior space of the converted bus tiny home is painted white, which brightens up the environment. Inside, there's a kitchen, sitting area and a bed with pull-out drawers.
The pull-out table retracting from underneath the bed is a cool feature of the bus home. Another highlighting feature is the disabled door which doubles as the outdoor kitchen area. They have also used reclaimed wood to make countertop, cabinets and other shelving units. In addition, the idea of creating privacy a screen using dark awning fabric is unique.
Also Read: 20+ Inspiring Bus Homes to Ignite Your Wanderlust
The couple has utilized the available space efficiently to include all the facilities they will need during the travel. From lounging and eating to sleeping and outdoor experiences, everything has been taken care of except the bathroom. Probably they wanted one but dropped the idea due to limited floor space in a mini school bus.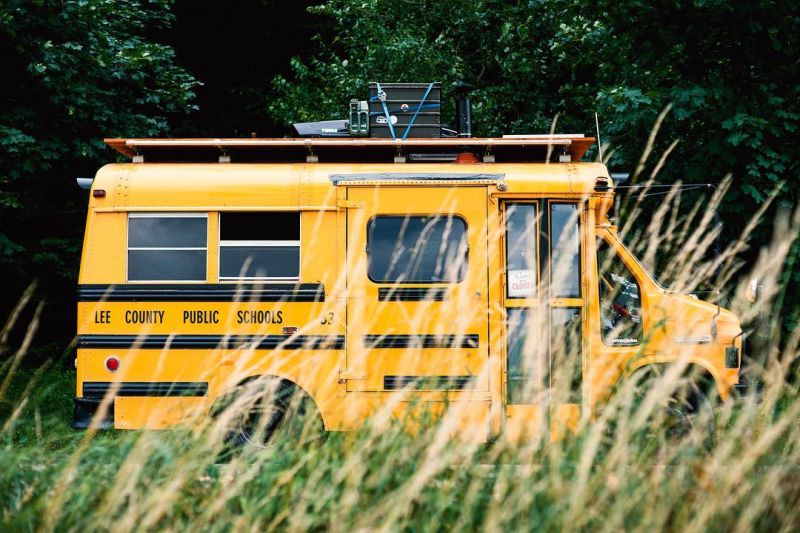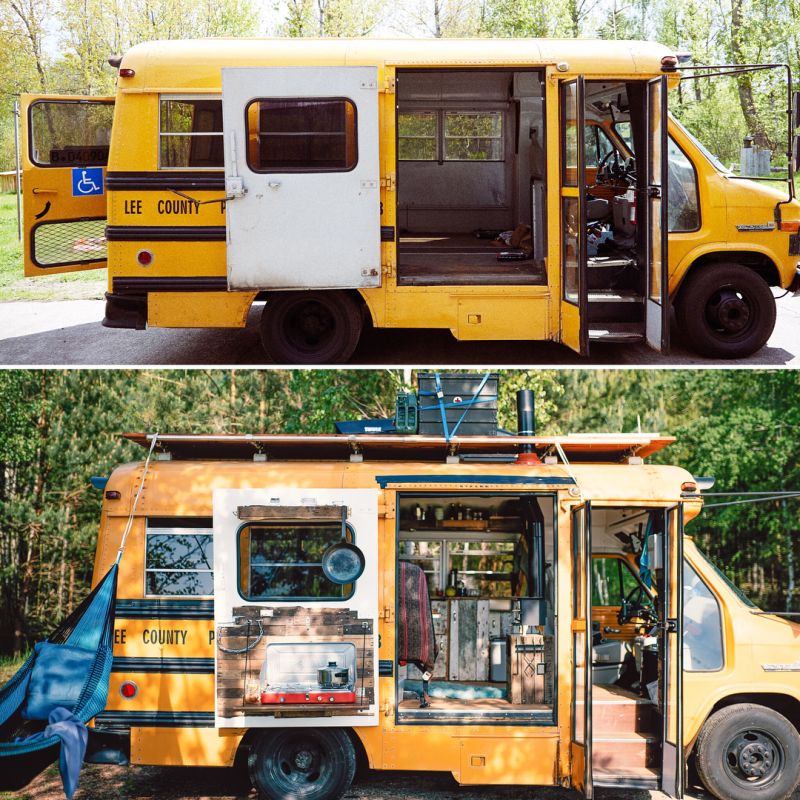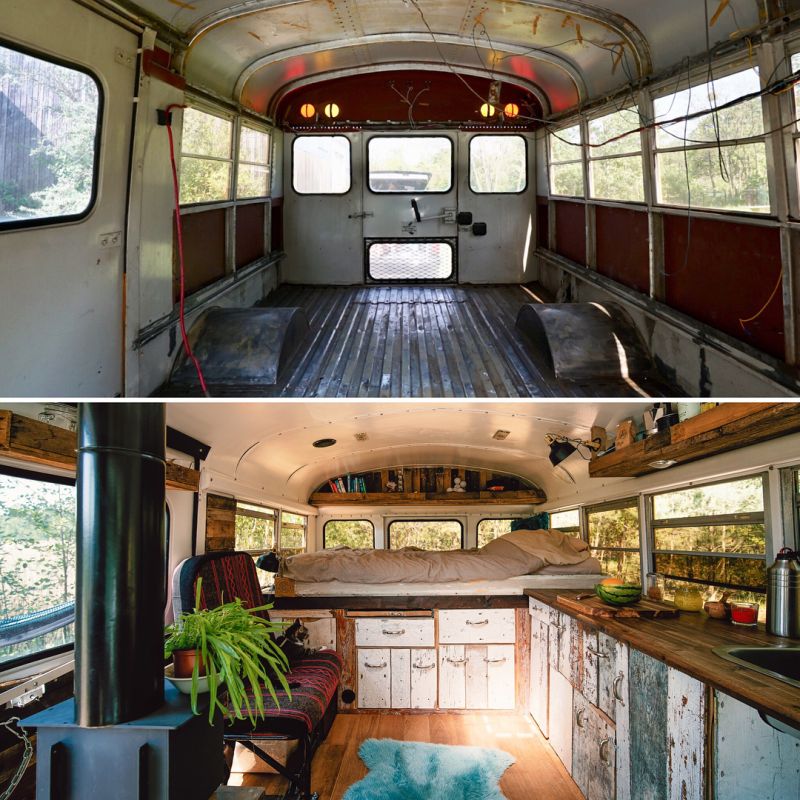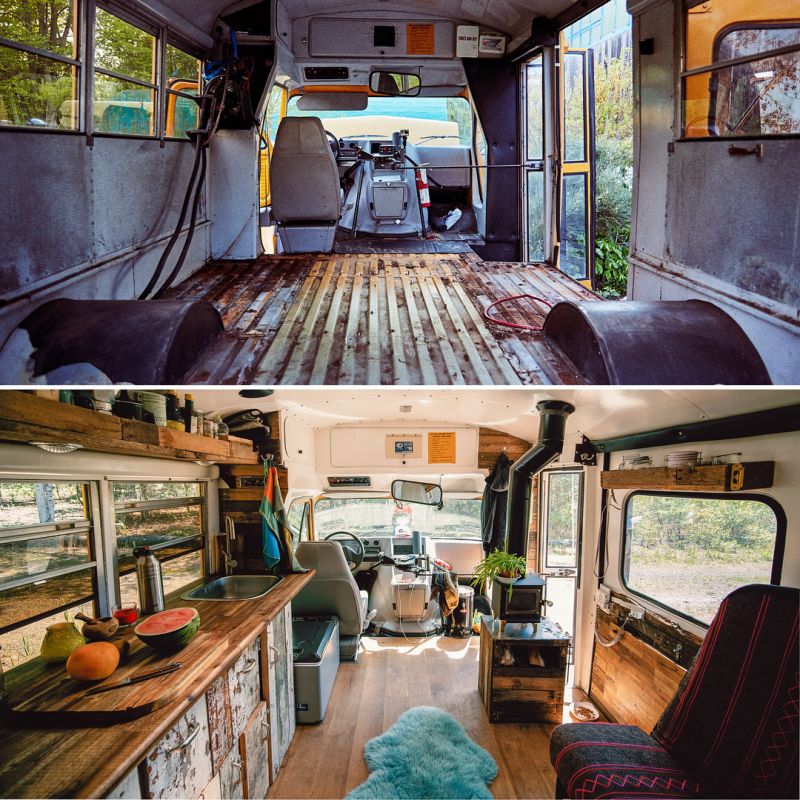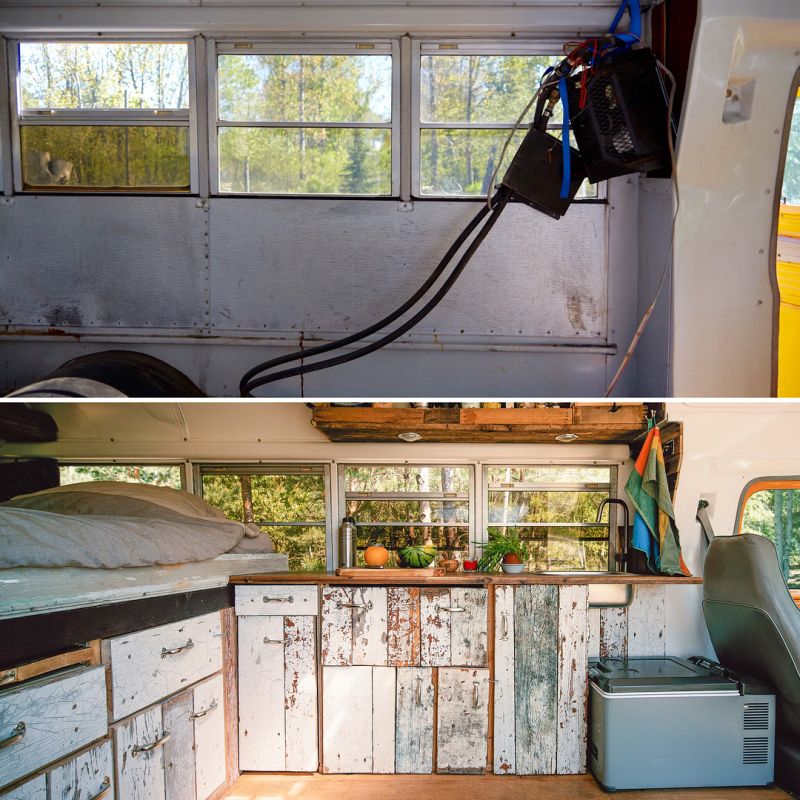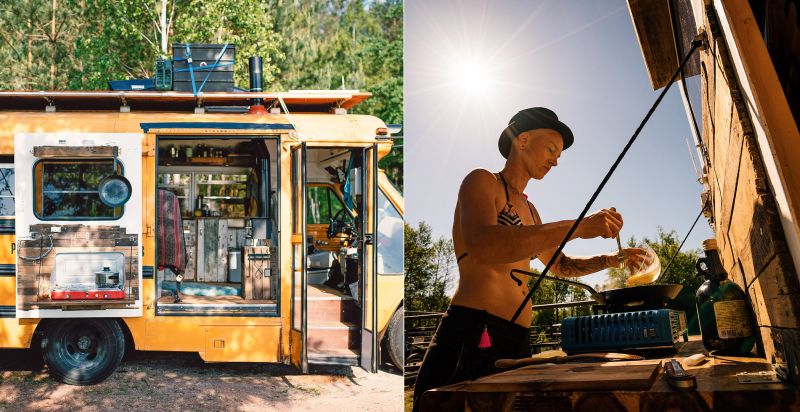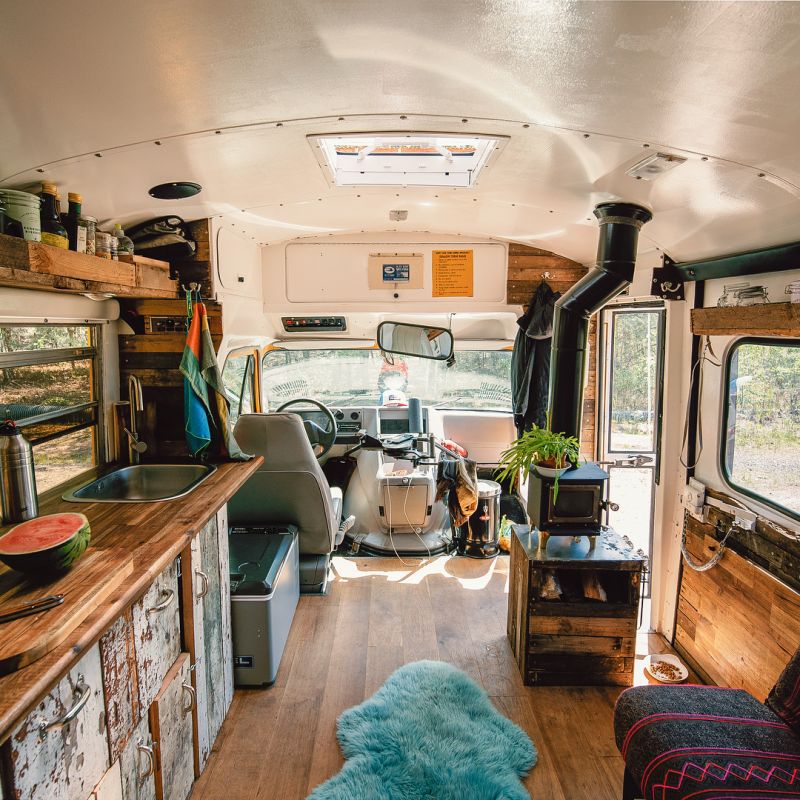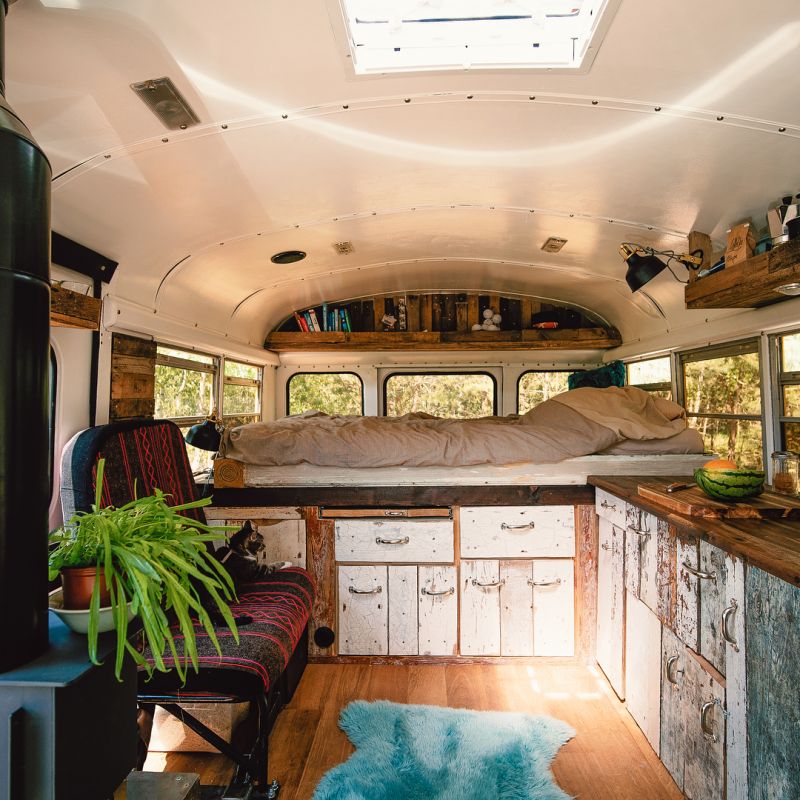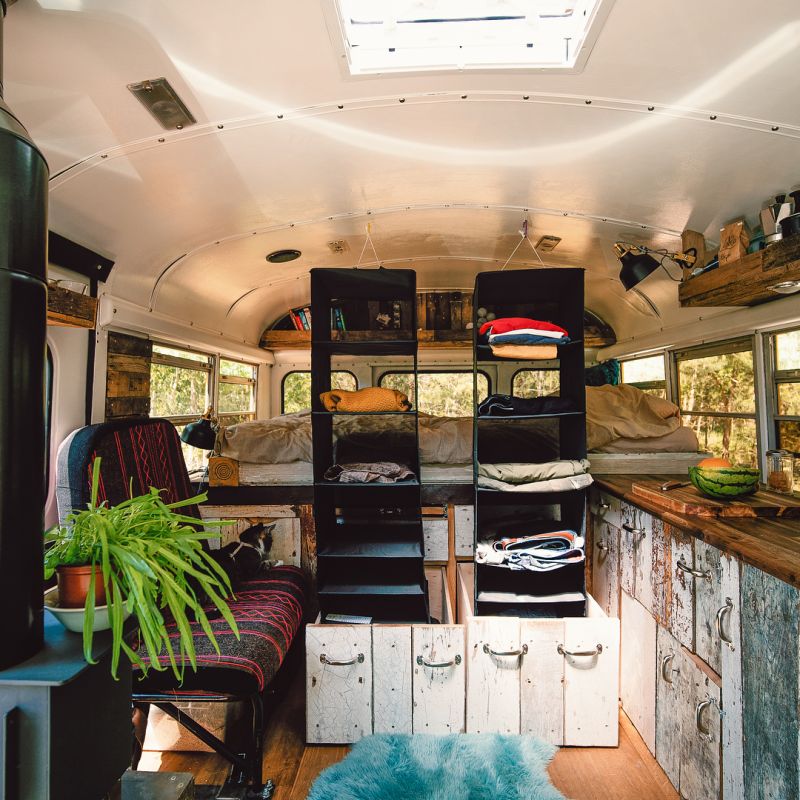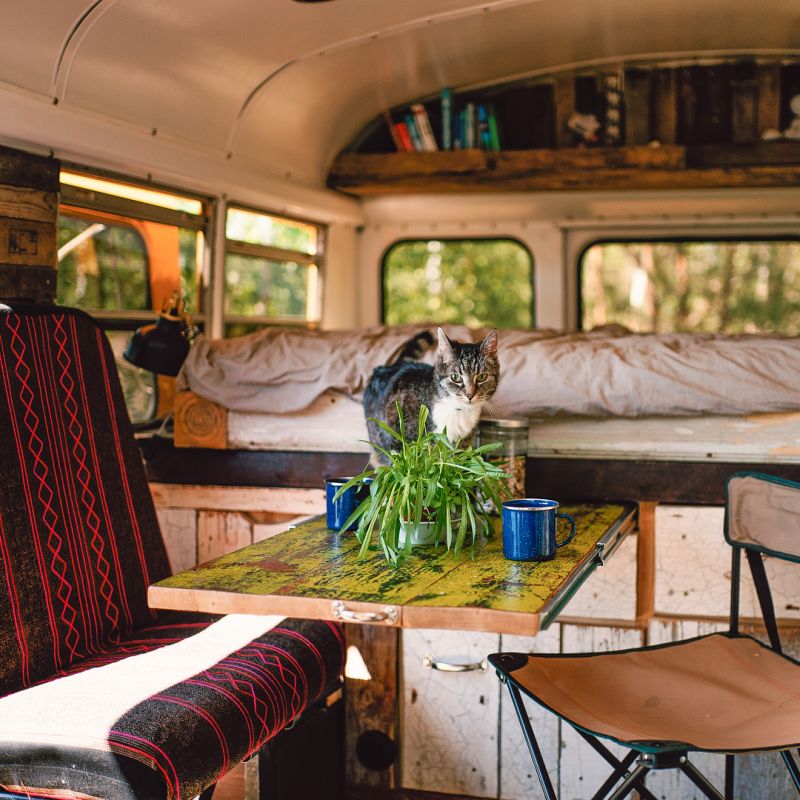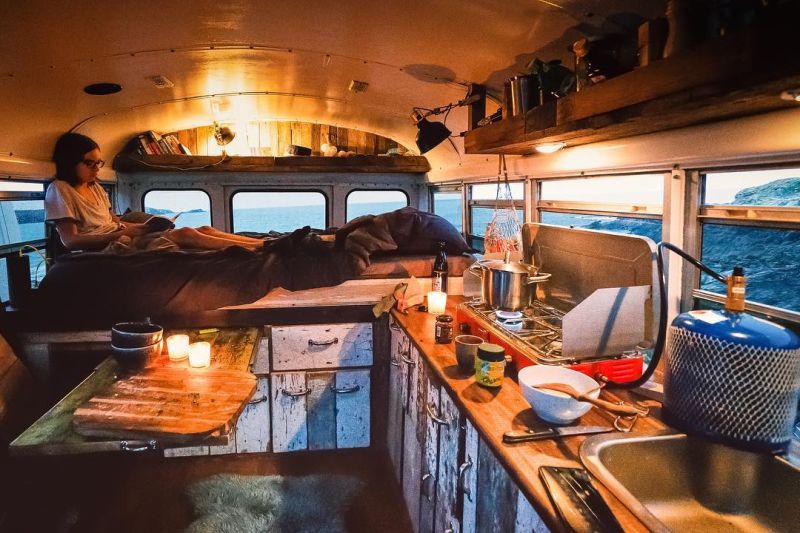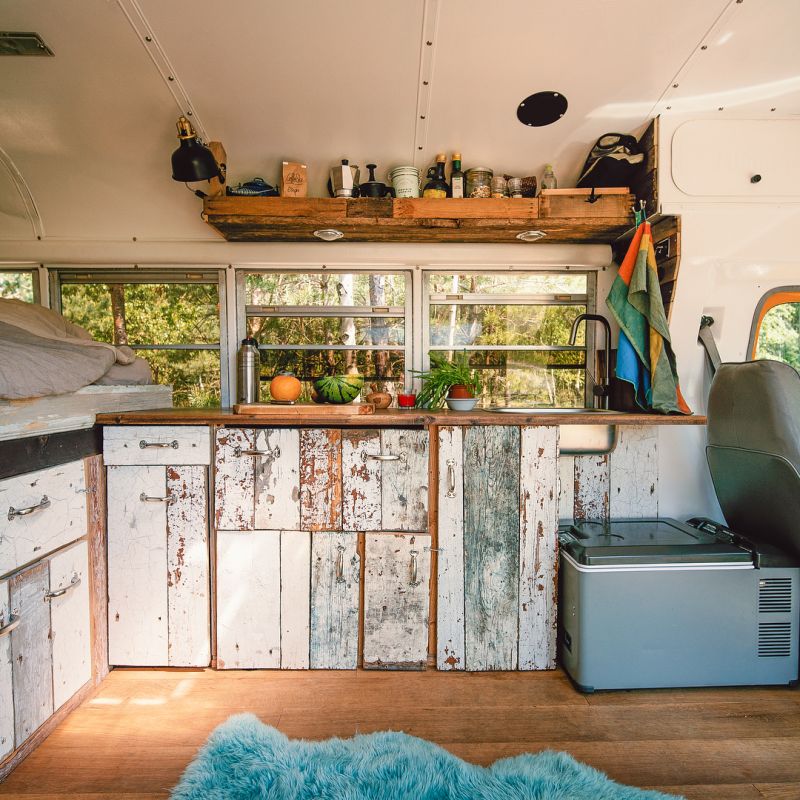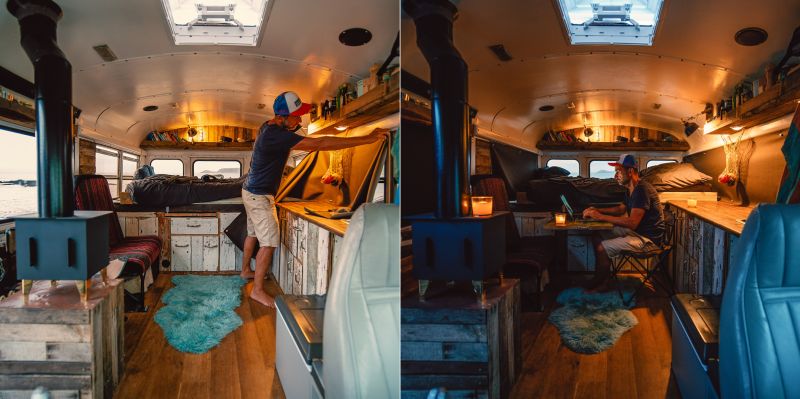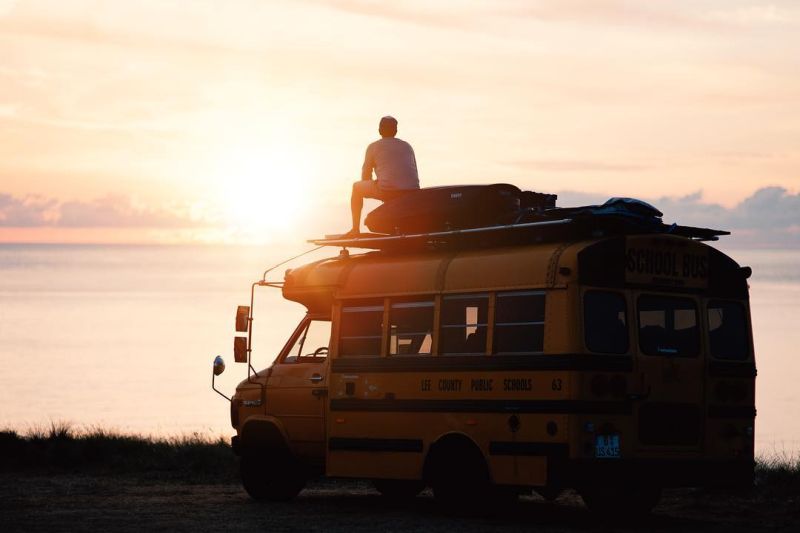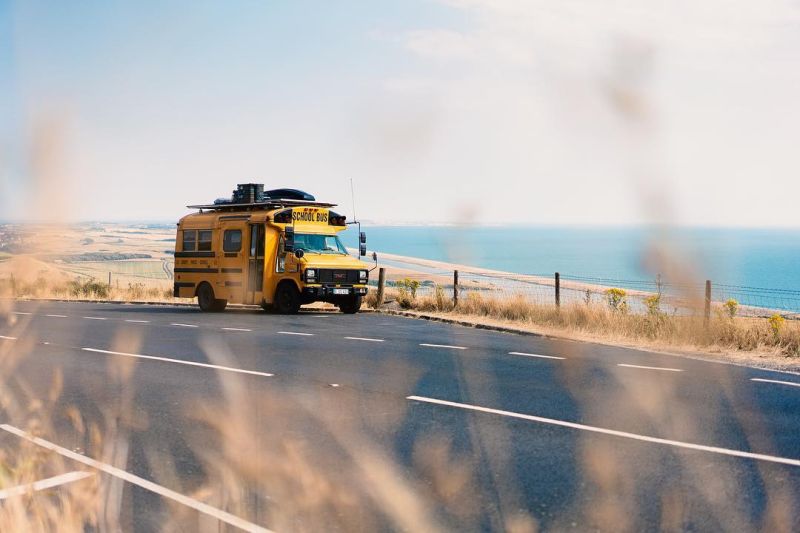 Via: Today