Rain showerheads are not a new thing but they are gradually taking over the bathroom industry. This new trend is also impacting shower designs and we now can see many brands creating these unique showers that emulate the sensational feeling of a natural rainstorm. Italian brand Gessi has also launched its Spotwater collection of showerheads following the same product idea but with an unconventional design statement.
Inspired by spotlights, the Gessi Spotwater showerheads feature a swiveling tubular form that makes them different from other designs. The collection comes in five different finishes with four waterjet types: Rain, Multi-spray, Atomizer, and Waterfall.
Also Read: Tectonic Shower by Rogerseller comes with Exhaust Fan and LED Light
Each showerhead comes with an innovative wall mounting system for easy installation. They not only provide a customizable showering experience but will be a focal point in any bathroom. The SpotWater shower systems are defined by their minimalistic designs, patterned surfaces, and sculpture-like shapes.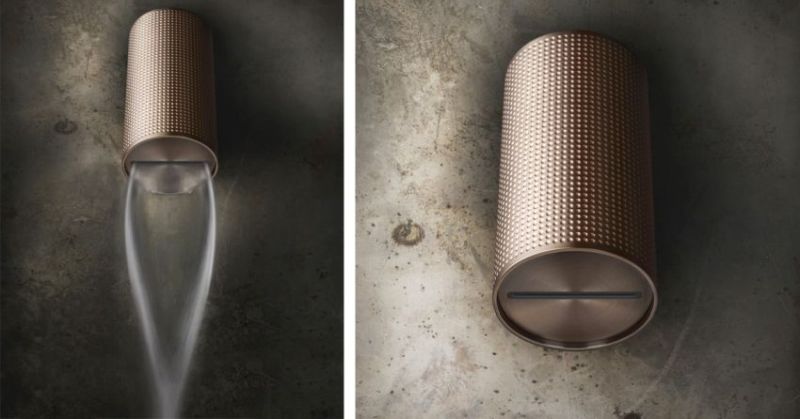 Image: Gessi