Smartphones have replaced many electronic devices and appliances in today's smart homes. But now these smart devices are all set to outplace your bedside table lamp as well. Munich-based product designer Naty Moskovich has designed the world's first "lampless lamp," dubbed UpLamp that can turn your iPhone into a bright bedside lighting fixture.
The lamp lacks its own light source and uses your smartphone's camera flash to light up a room. All you need to do is fix your smartphone on to the device and allow its sensor-controlled eco-system to adjust the desired amount of light. The built-in sensors can control different functions of the lampless lamp on detecting your hand movements.
On clapping your hands, the lamp turns on/off and waving hands in front of the smartphone lamp can dim the light. In case the lamp detects no movements for more than 30 minutes, it will automatically turn itself off. In the morning, it functions as an alarm to wake you up with its white light that can be snoozed with a clap.
Besides being an elegant bedside lamp, the device also doubles up as a charging dock for your smartphone. The makers of UpLamp are currently seeking funds on Kickstarter to get the lamp into its production phase. Available in yellow, blue, white and pink colors, the UpLamp is compatible with iPhone and Samsung Galaxy. It can be yours for an early bird price €49 (approx. US $54).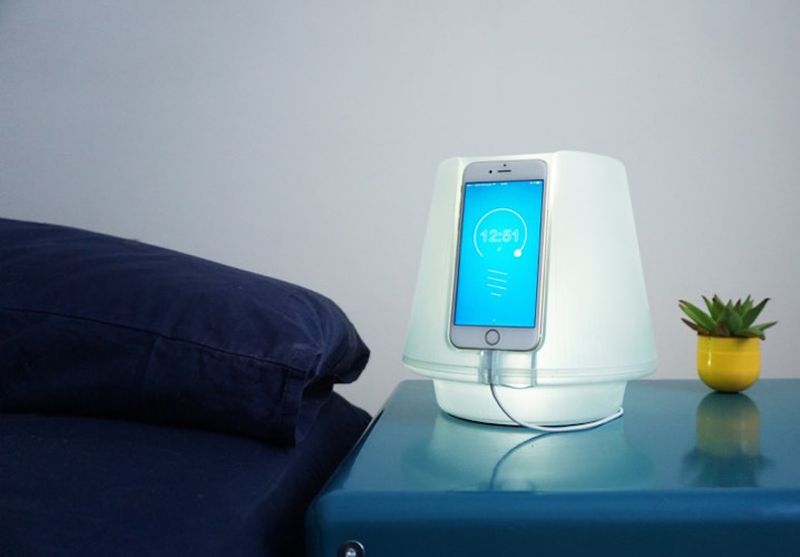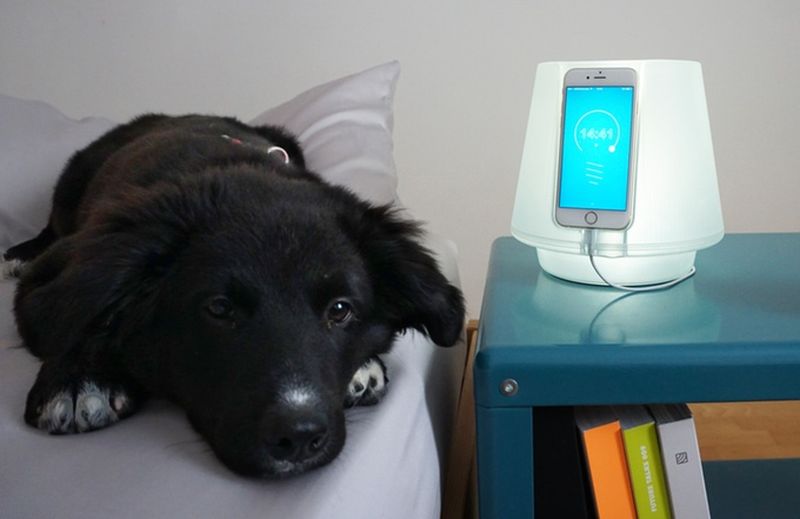 Via: DesignTaxi