Inspired by the traditional Turkish hammams, the Spanish design studio GG Architects has designed Hammam, a freestanding bathtub for decorative surfaces company COMPAC, which was recently showcased at the famous kitchen and bathroom trade show KBIS. Made of engineered quartz slabs from the UNIQUE collection of COMPAC's decorative surfaces, its darkish inner part is Unique Marquina, and the outer area of the entire sculpture is made in Unique Calacatta. Strong lines and mitered shape with infinite edges gives it a cool modernist appearance.
Continuous flow of cracks throughout the piece is also one of the most impressive features of the bathtub, transporting a feeling of an old Turkish bath. This freestanding quartz bathtub measures 4.8 meters long and 1.80 meters high and weighs 1,200 Kg. Thanks to its geometric design in black and white, it can suit any bathroom style.
The Hammam freestanding bathtub is remarkable because of contemporary style, unique materials and design. It looks really cool and unique, but surely can make a big hole in your pocket if you wish to have one at your home. However, we've also featured a few stone bathtubs before, which can be a cheaper option.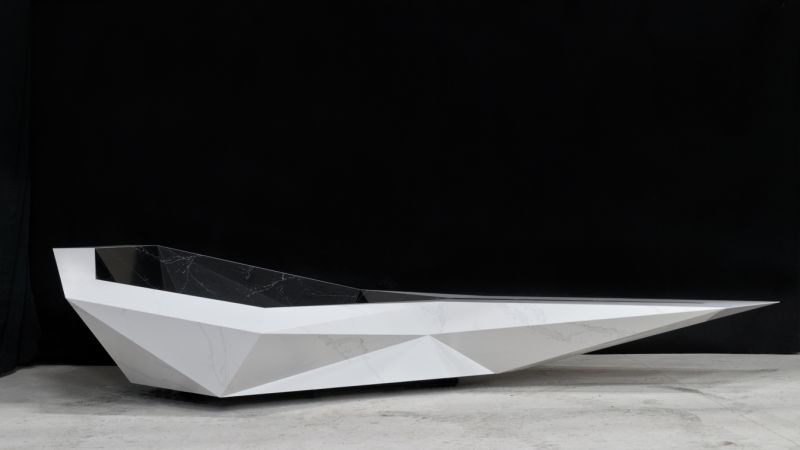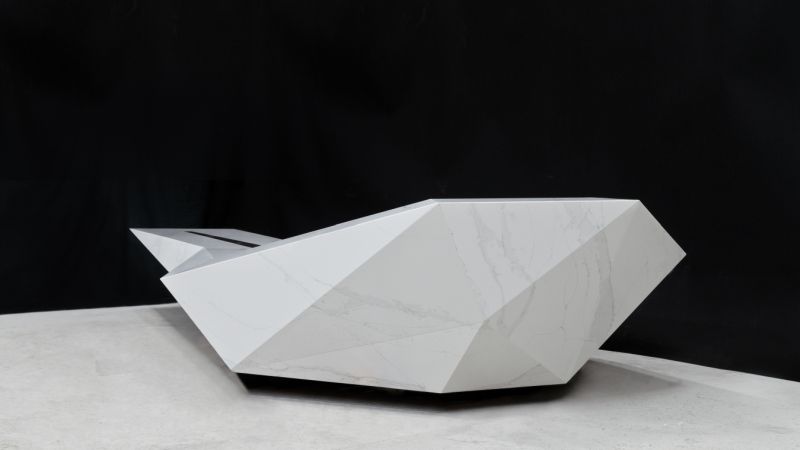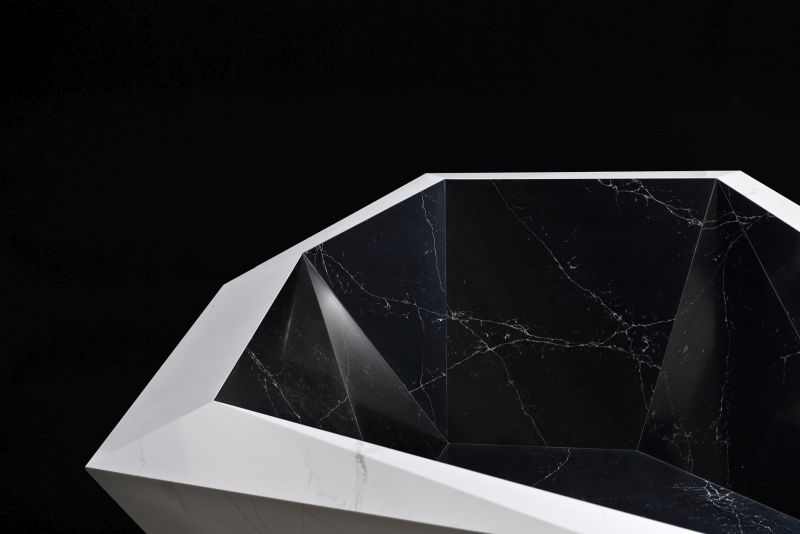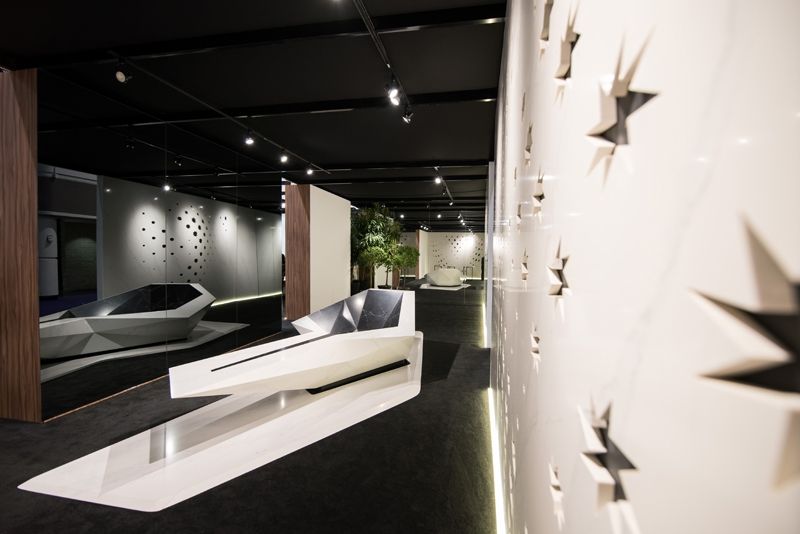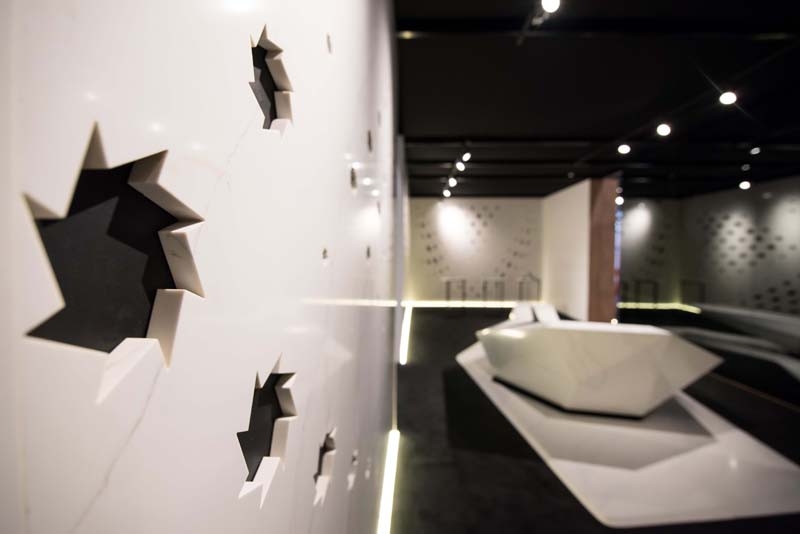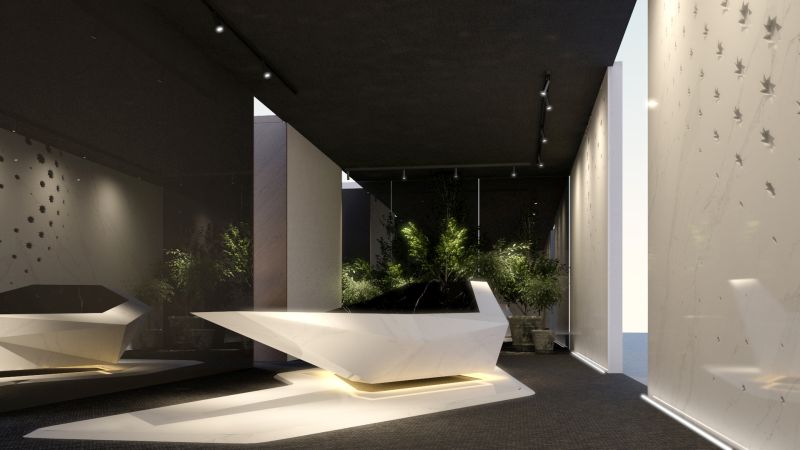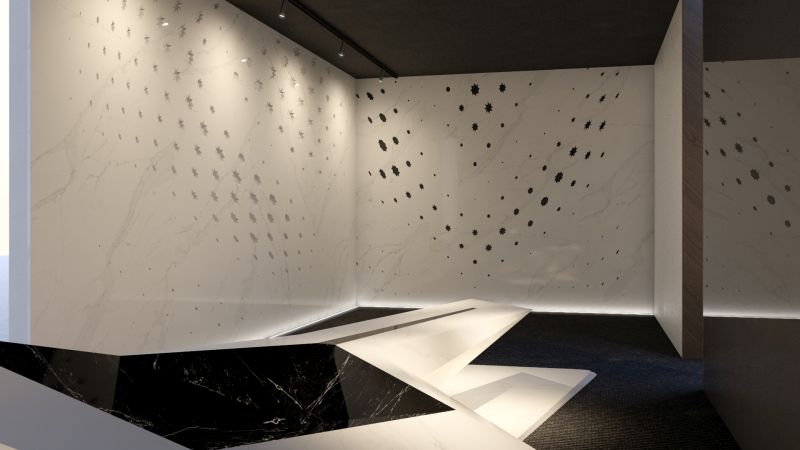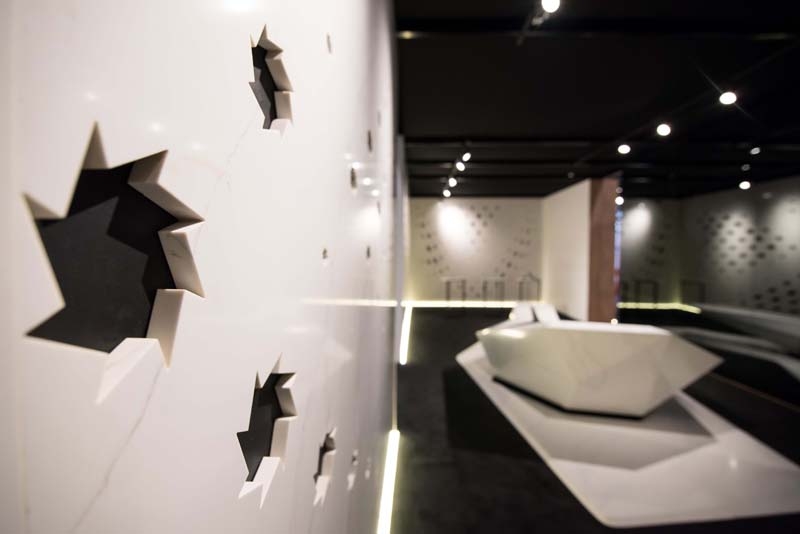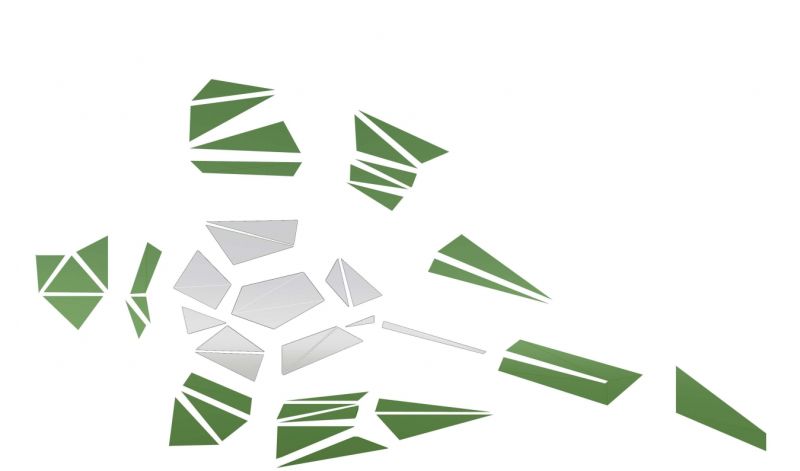 Special thanks to Ampar Granell, of COMPAC The Surface Company, for sharing the details and photographs with us!