The culinary experimentalist Sam Bompas and Harry Parr of Bompas & Parr have come up with a bizarre and innovative food chandelier made from Gherkin. Yes, this time around the duo tinkered with gherkins to make them illuminate in the evening in pursuit of making something which in itself is a very fascinating and contemporary food design.
The backyard scientists chose gherkin because of its special capability of containing a high amount of sodium chloride or salt contained within it. When in contact with electricity, it produces an electric current, lighting the gherkin and producing a burnt vinegar smell. According to Bompas, it is a mindbogglingly dangerous as the gherkin chandelier can electrocute a person when it's turned on. The three-tier chandelier is made from 50 gherkins under the complete guidance of electrical engineer to understand the functioning in order to avoid any accident.
It is surprising to know that a small gherkin can produce 300W while a large one can produce upto 500W of electricity. The video by Dave Lane and Jeremy Valender magnificently captures the development and working of the gherkin chandelier. This spooky and tacky chandelier is definitely an innovative contraption only if it shines in the lab.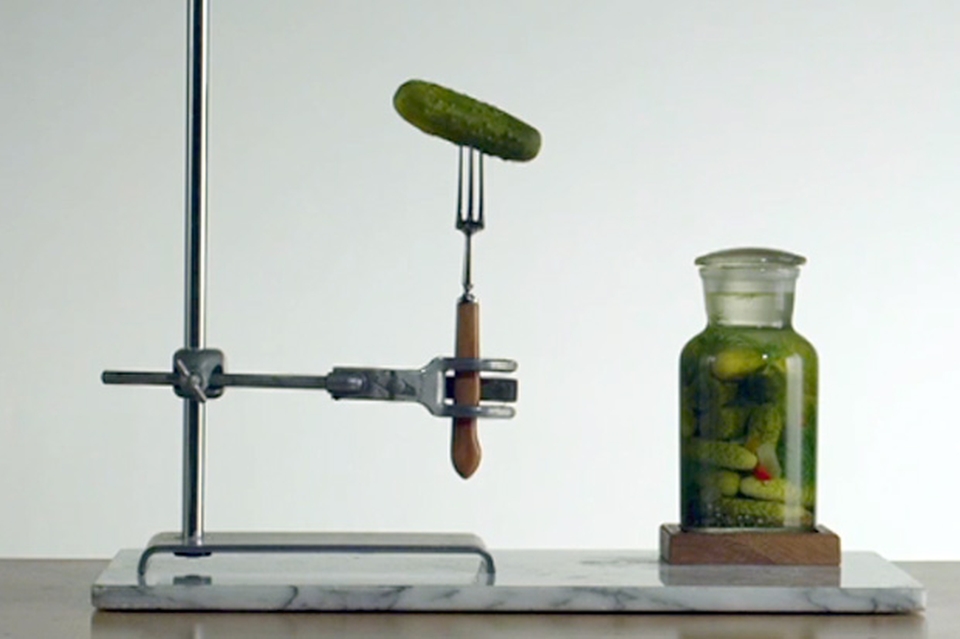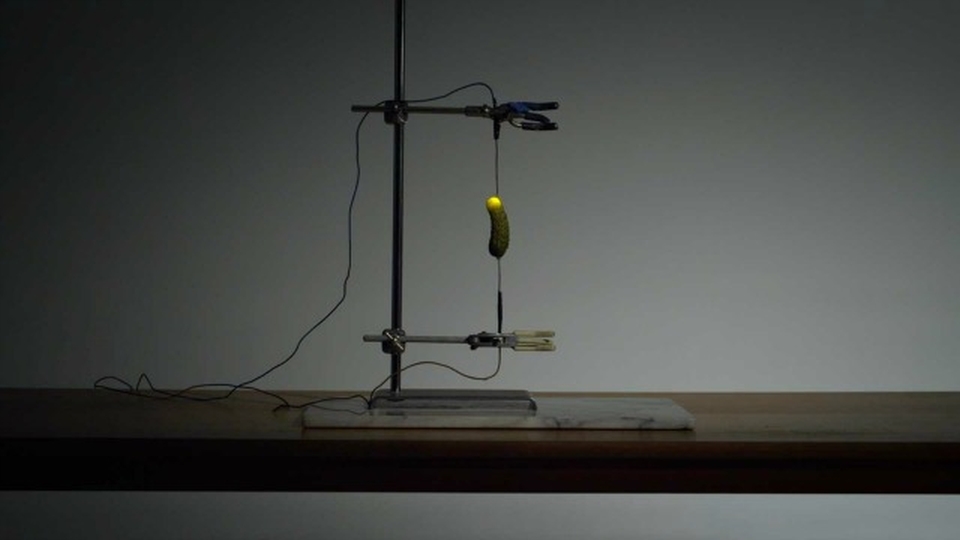 Via: Lostateminor