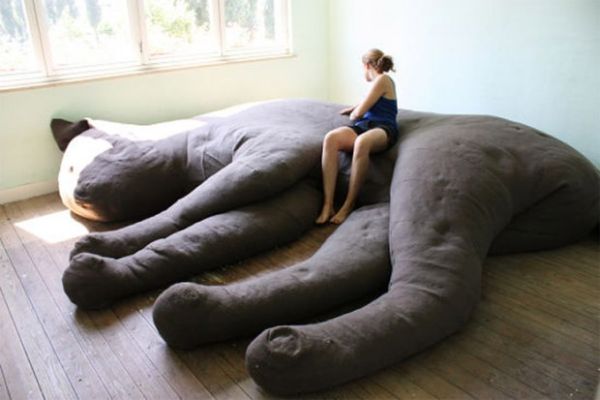 If you are a cat owner, then you must be aware of how much your feline loves to cuddle on your lap. Sometimes you might also have wished that even you could snuggle up and get wrapped up in your kitty's warm embrace. Of course your cat would have to be large enough for that. Well, a real mega cat does not exist to make your wish come true, however Antwerp Belgium based design studio Untold has created a massive cat where you can comfortably sit on. This giant cat couch where you can snuggle up on is dubbed as Felis Domesticus.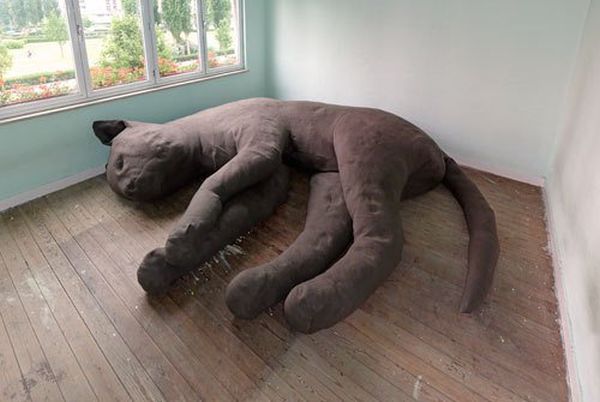 According to the design studio this huge feline couch is more of a sculpture than a couch. This mega-kitty measured 3.5 meters making it large enough for a master bedroom. It is made of felt which is a soft and smooth material, thus making the giant cat couch very warm and comfortable. This couch was one of the five cat-themed elements in an exhibition assembled by the Belgian studio back in 2010, where the visitors could sit on the cat and take their "sweet revenge" (as the studio says).
If these cat couches were mass produced, then the cat lovers would definitely like to buy this art installation couch despite of its huge size.
Via: Technabob