There is no better summer snack than a cool and refreshing chocolate-flavored ice cream cone, but it would definitely be more enjoyable if served with style. People love having eatables with the little bit of creativity and artistic design, along with the flavor, and this is the sole reason why Giapo kitchen is one of the most liked ice cream shops in Auckland.
The shop is already popular for serving best-flavored ice creams with unique adornment in Auckland, but their popularity sky-rocketed after they started serving new colossal squid-shaped ice cream cones. The giant squid ice cream cone is the new rage for Auckland's residents and people who come to visit the city. Even if it is not ideal ice cream munching weather, people are waiting for long hours in the queue to get their chance to lick delicious squid ice cream.
Patron Giapo Grazioli, the chef at Giapo Kitchen, thought that this undeniably architectural chocolate-dipped ice cream would be a great way to celebrate the 10th anniversary of The Colossal Squid's arrival at the Museum of Te Papa Tongarewa.
The ice cream is exclusively prepared in only Giapo kitchen, so if you want to try it, you will have to fly to Auckland and line up for hours to grab one of their best treats.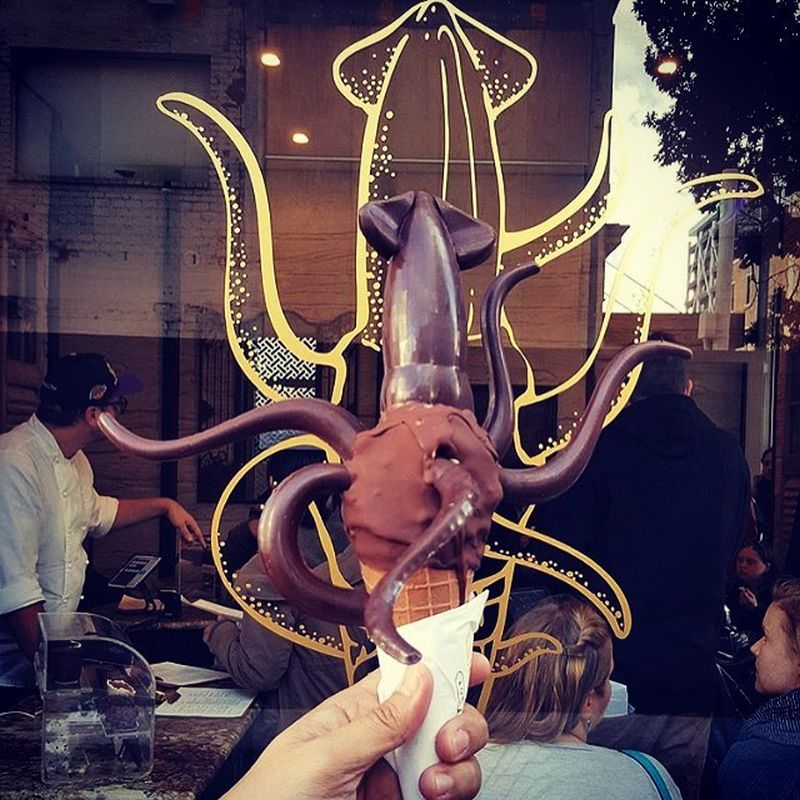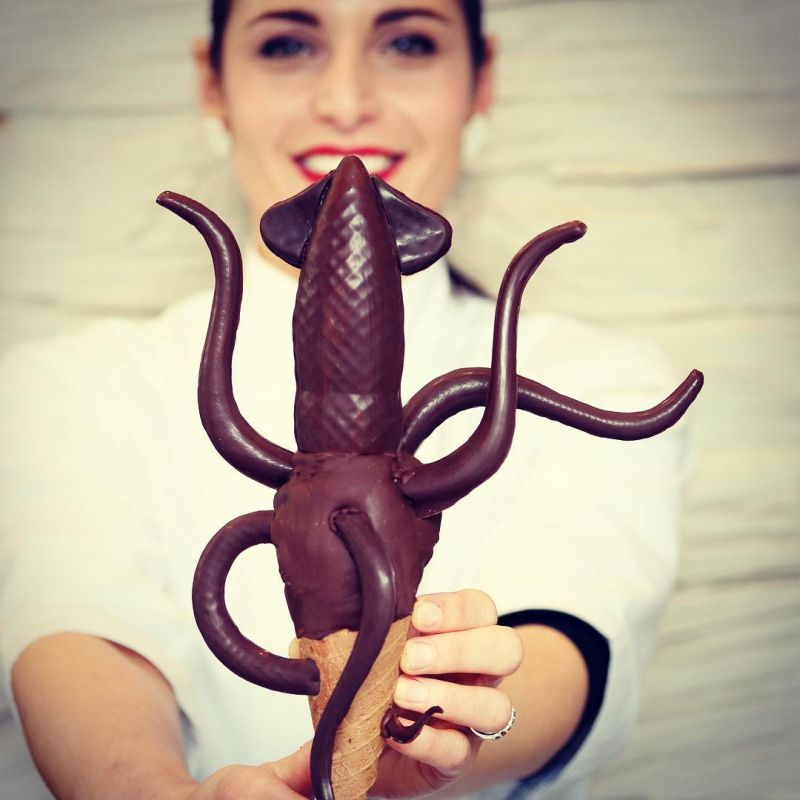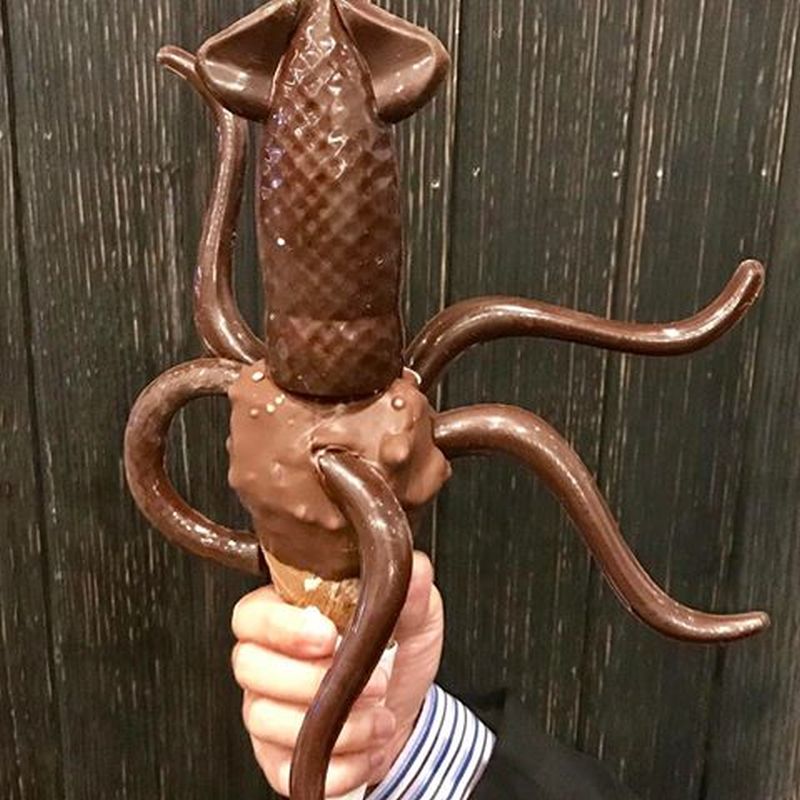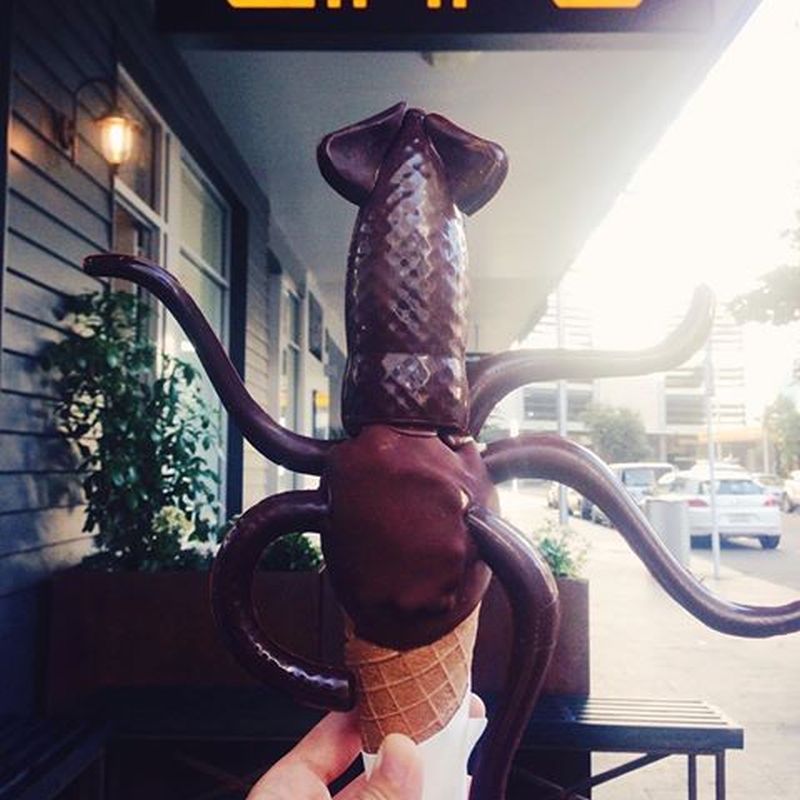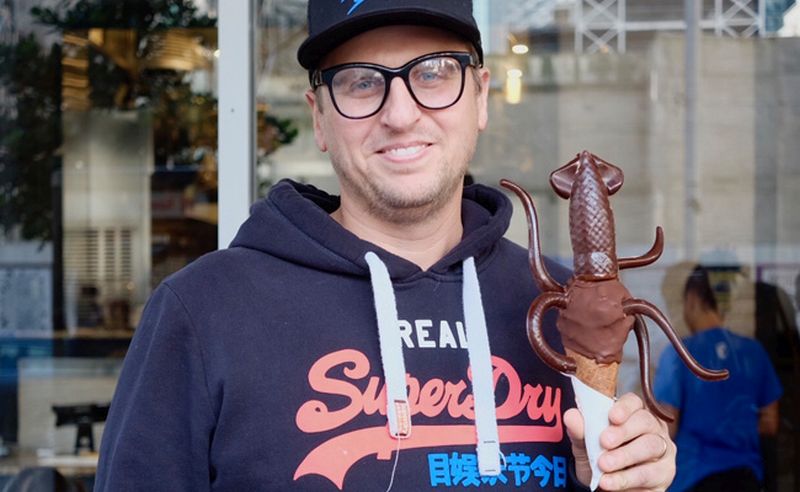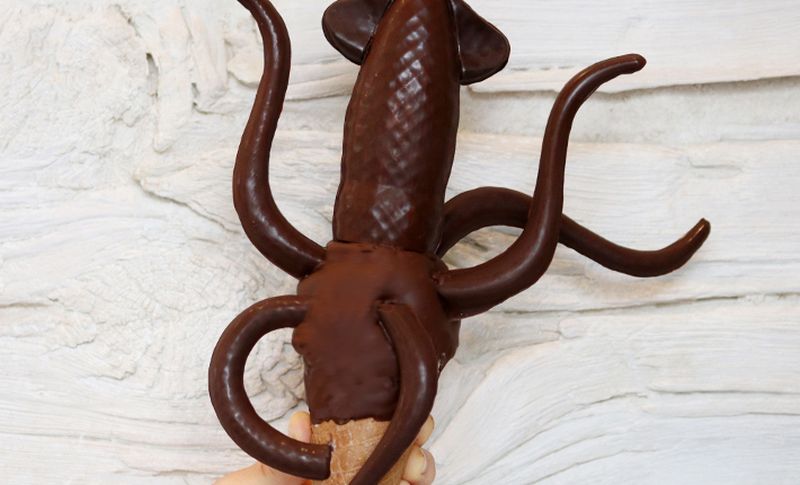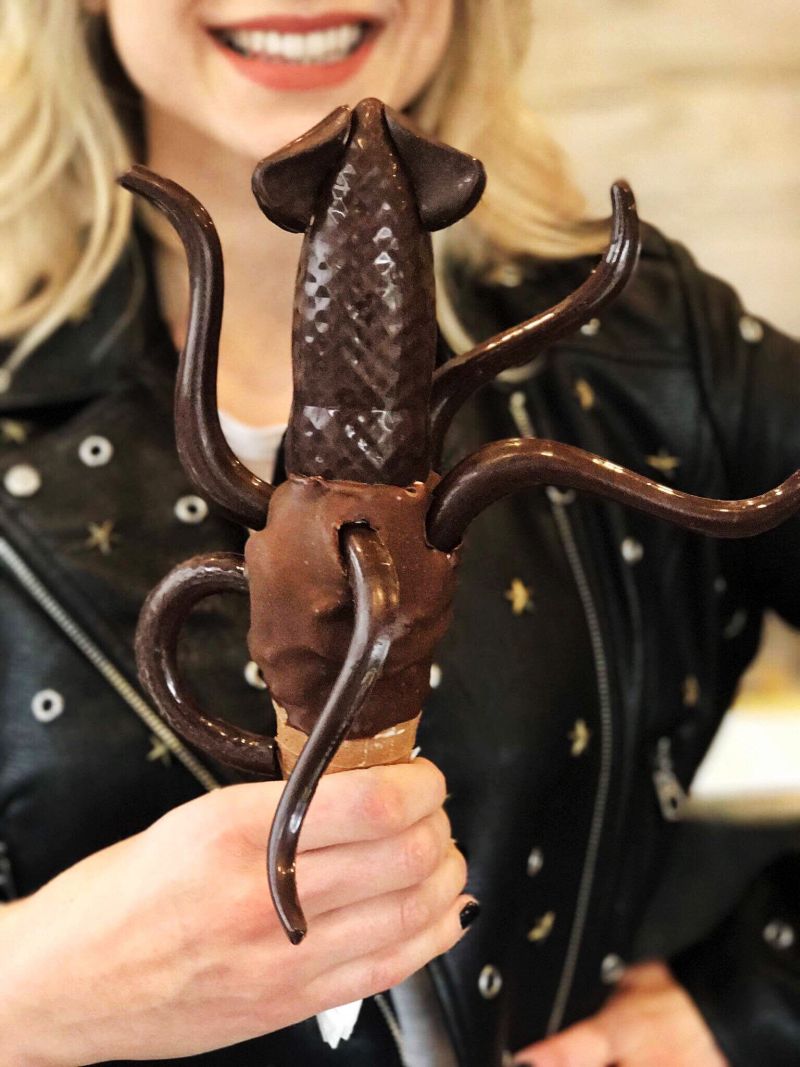 Via: ThrilList