There are countless ways to draw attention to your home on All Hallows' Eve – scary zombies, evil ghosts, wicked witches, or bloodthirsty other-worldly creatures, you can have anything on the porch. Apparently, for Halloween this year, a New Yorker decided to have a dragon as his choice of décor for the outdoors. Yes, a crawling dragon lurks on the roof eyeing the residents inside with its electronically controlled eyes and emitting fog through its nostrils.
This is the work of 56-year-old Tom Saltsman, an architect and designer who graduated from the Parsons School of Design and the Harvard Graduate School of Design. He took a detour from the traditional Halloween celebrations and built this enormous dragon with gigantic claws holding onto the garage roof and its intimidating face resting on the entrance roof. Now that's a rare outdoor decoration theme that did turn some eyes on Pleasant Street in Marblehead.
This intricate dragon came to life with assistance from Tom's friends who helped him craft the creature of such huge proportions. Not only on the outside but on the inside too the dragon-themed décor finds significance. Tom built a dragon's lair with a silver egg to showcase the dragon-themed décor.
Also Read: These Halloween Inflatables Will Elevate Your Outdoor Halloween Decor
It is not the first time Tom has gained attention for his artistic work, he has been known in the local community for creating eye-catchy Halloween displays every year. He uses trash material for creating these displays and each one of them is unique in its own grand way.
According to Trivas Saltsman (Tom's wife and mother of two daughters), her husband is a Renaissance man who brings the community together with his skills. She describes Tom as an obsessively creative person who loves an outlet for his skills.
She informs that it all began 15 years ago when Tom created decorations at the school for one of their daughters. Eventually, the activity made its way to Tom's home every Halloween.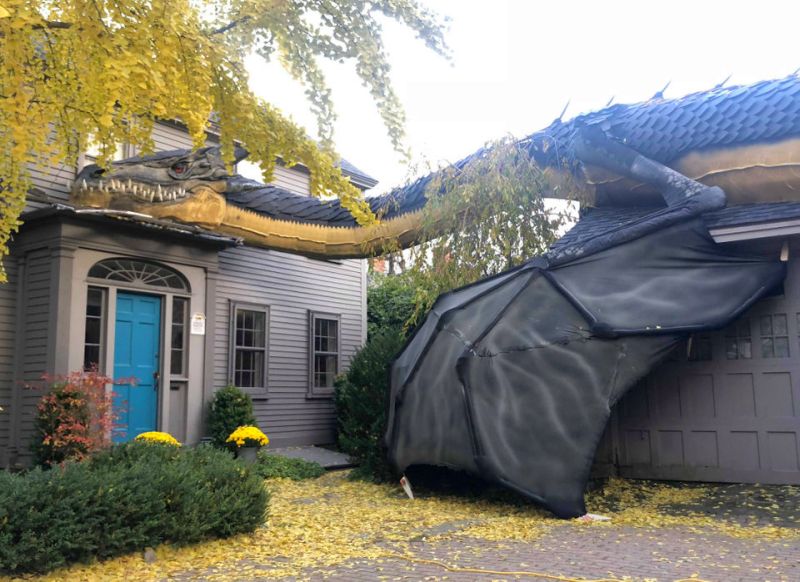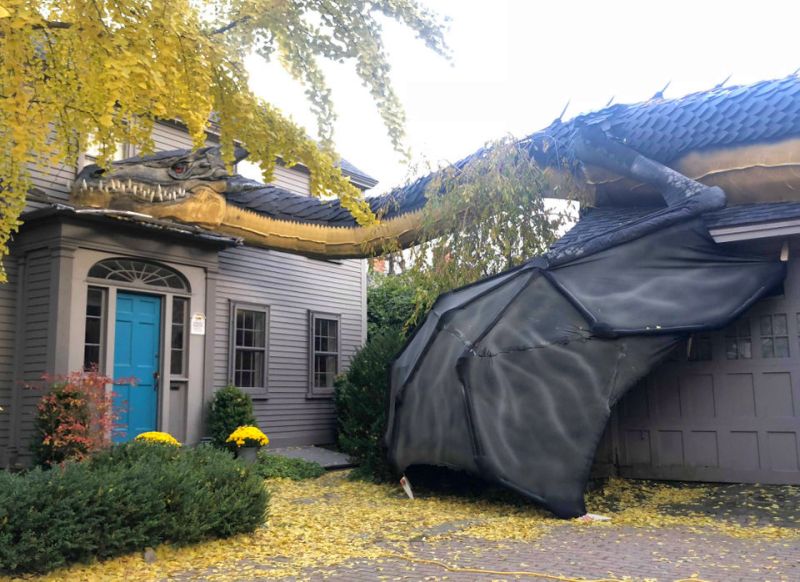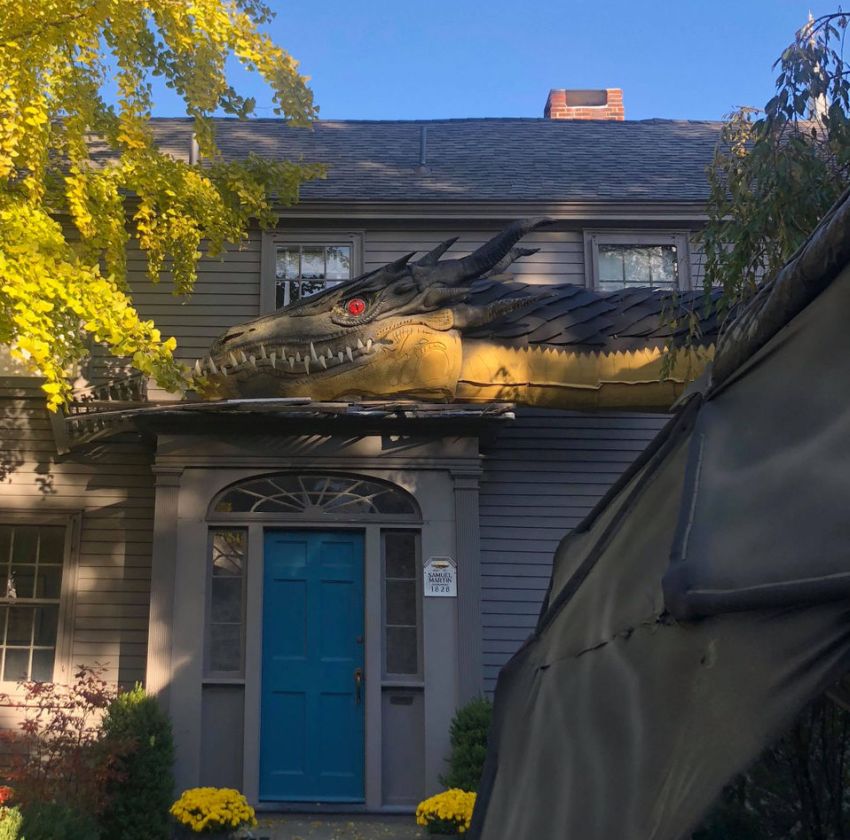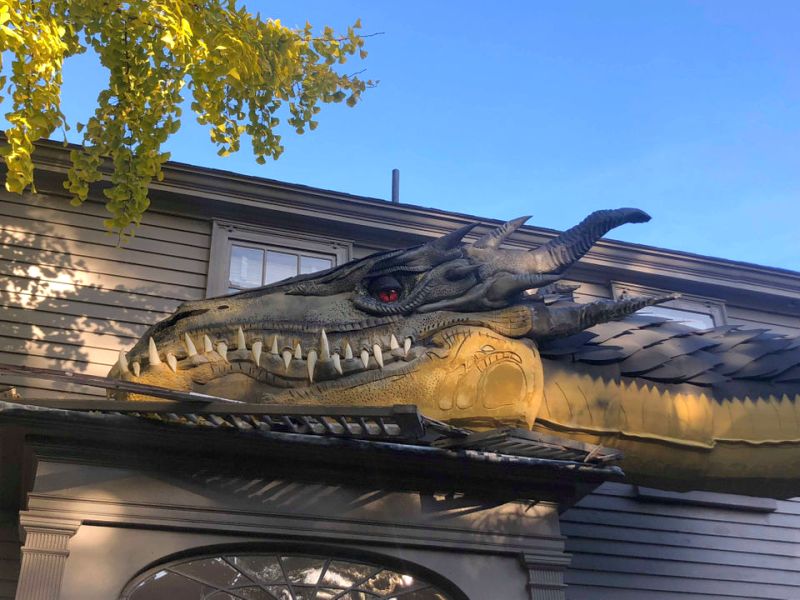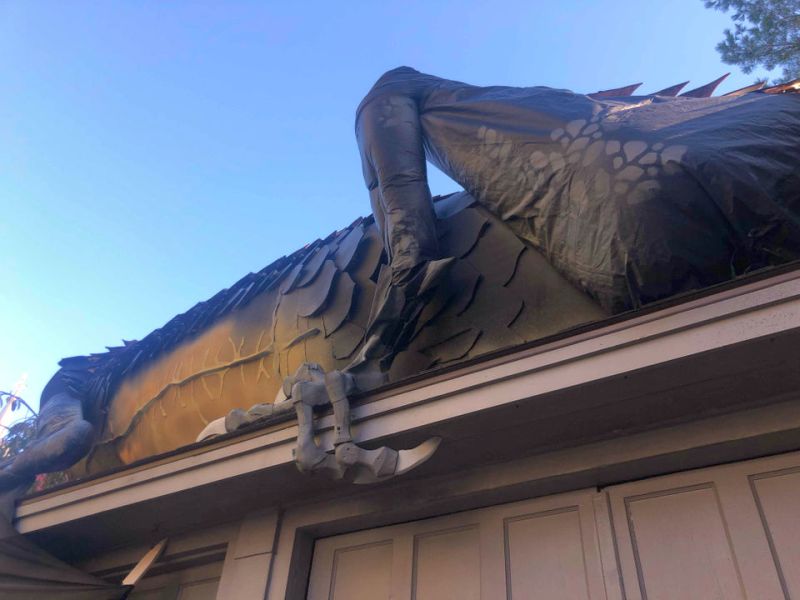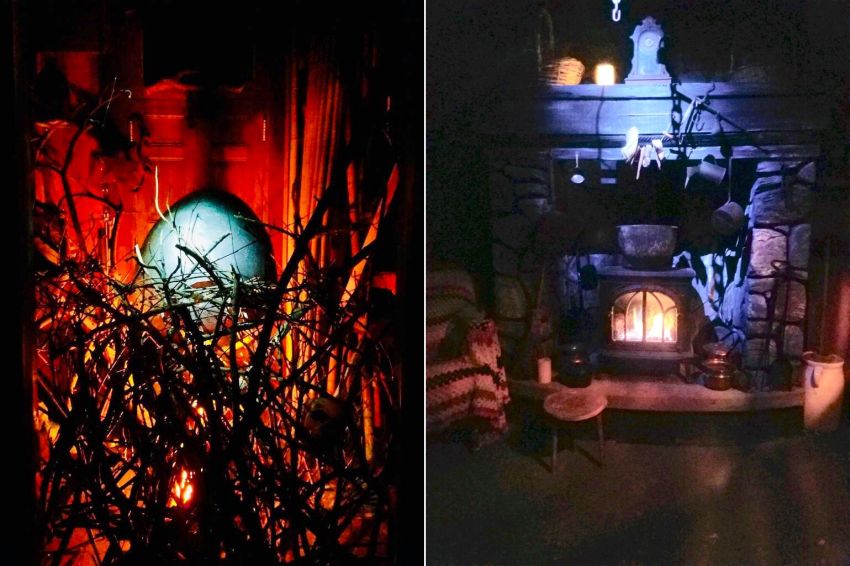 Via: MassLive