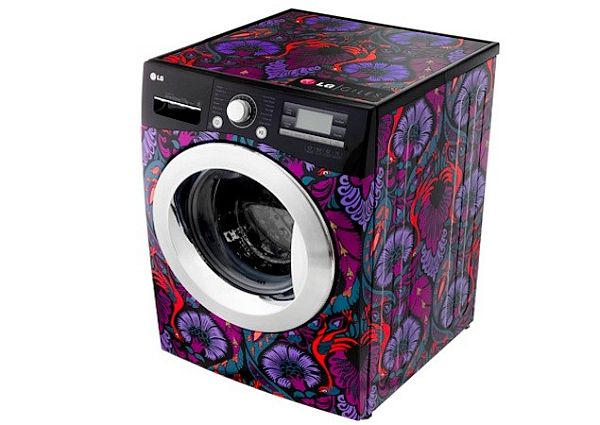 After a successful artistic-cum-electronics collaboration of LG's limited edition range of Cinema 3D TV glasses, the company has yet again joined hands with the very famous designer Giles Deacon. This time the electronic item that has been transformed with artistic expertise of Giles is an LG washing machine. Having a company put price tag of £1,200 (approx. US $1920), this washing machine has been given a flowery print to encourage fairer sex for the buy. The limited edition LG 6 Motion washing machine is available for the purchase now.
LG has played the role of being the official sponsor of the London Fashion Week. May be the richness and demand of fashion encouraged the company to join hands with the big label. Even the designer is quite happy and marks the fact that LG constantly keeps coming with new, innovative, and appealing products and always strive for better design and functionality to make look their products much more attractive.
Those who have given their hearts to this limited edition washing machine can buy the exquisite and color rich appliance at Peter Jones, John Lewis Oxford Street, and John Lewis Bluewater.
Via: Pocket-lint