Dining tables are hot spot of every home even when there's no food on them. They are basically that place where you share good times with family and friends. A young couple, Sayar and Garibeh's new creation will make your place more special with the Juggler table. The table is inspired by Lebanese culture, cuisine, and tradition.
Juggler table is stylish and totally different from rest of the tables that are available on the market. The uniqueness of table is, it occupy less space and holds ceramic plates and bowls inside its circular frame. Table sits on six marble legs that looks amazing and well furnished. This dining table cum buffet table needs no decoration. Its style and design is focused over serving food only; however, you can place a few planters in the hollow circles when you're not eating.
Regarding its functionality Sayar and Gariebh said,
This object is deconstruction of the classic table shape, by maintaining the core of its function, and eliminating the unnecessary.
This Juggler dining table will add Lebanese country style to your kitchen or living room but sadly its price is not revealed yet. For more information you can check Sayar and Garibeh page here.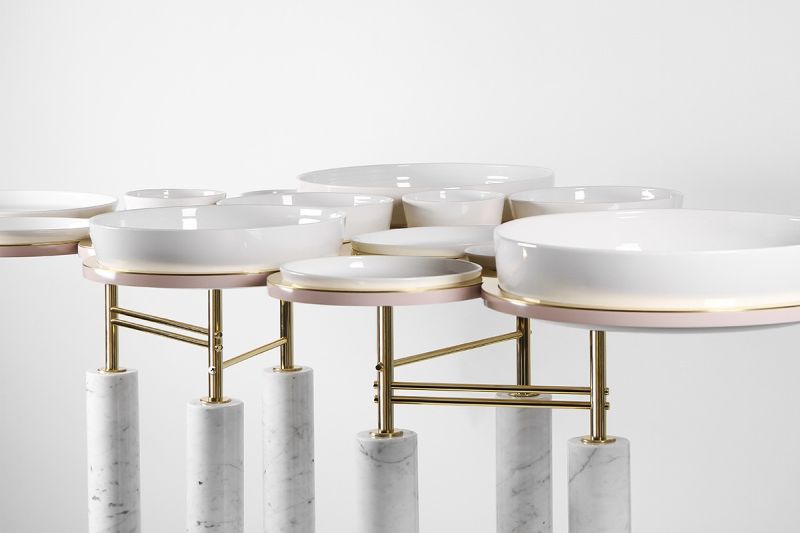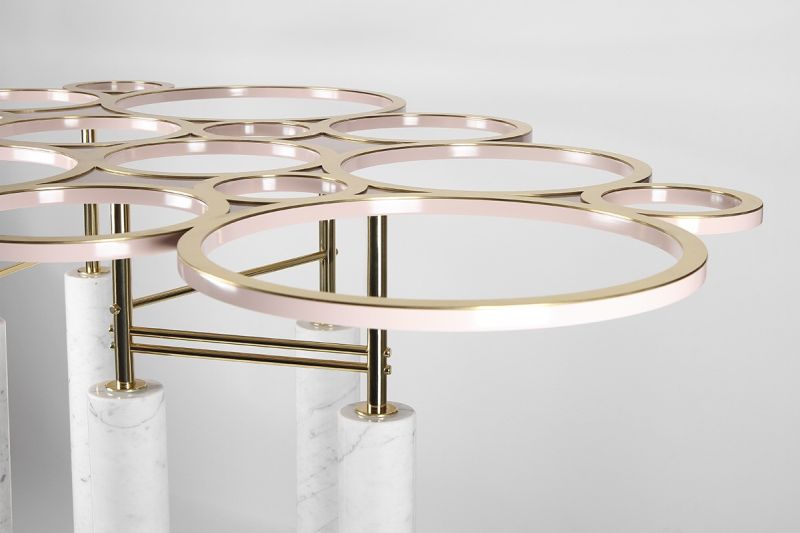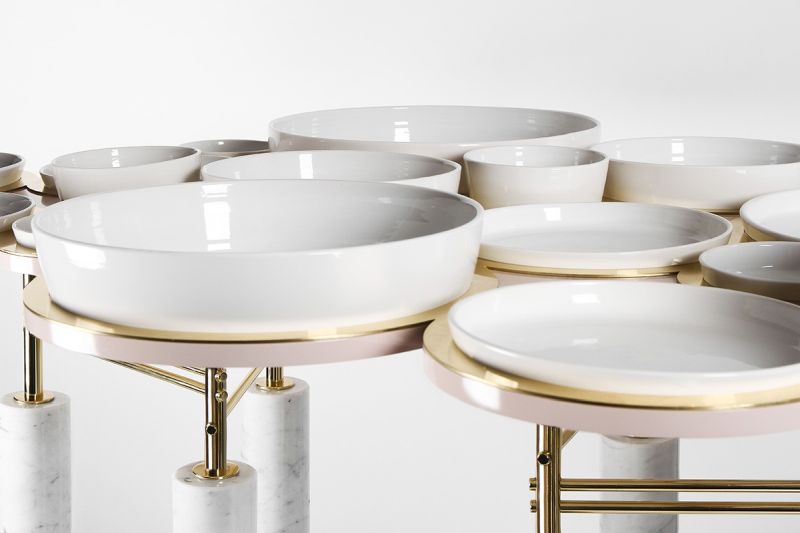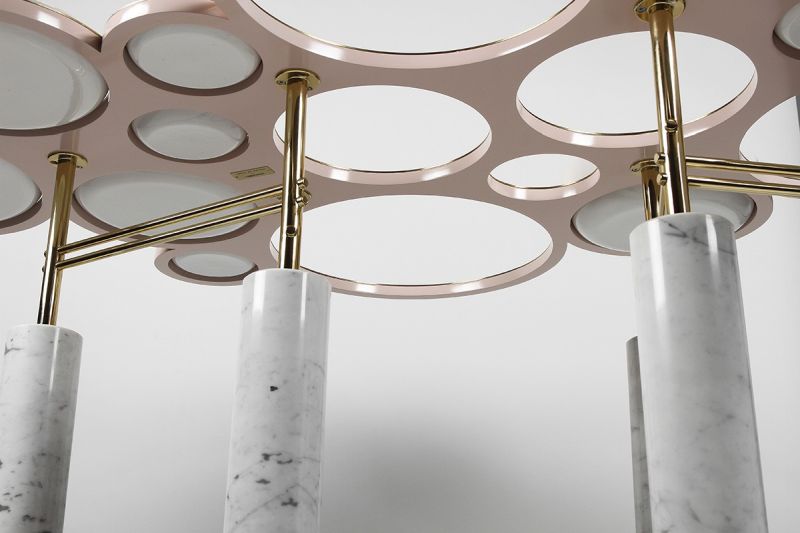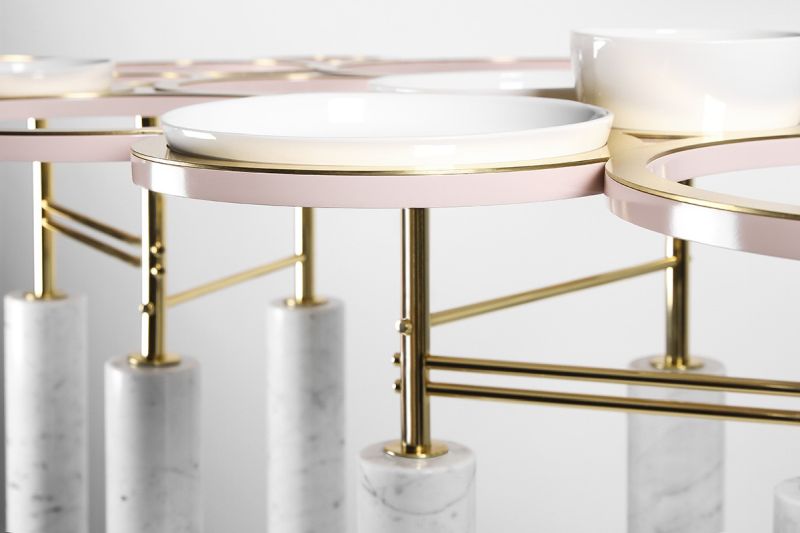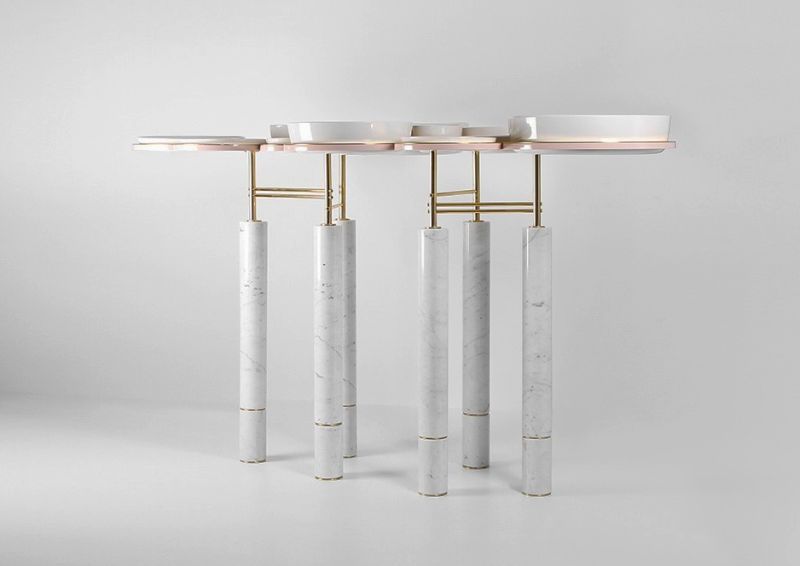 Via: Design Milk