Instead of hiding away kitchen tools and utensils, now people are following the open-kitchen trend in home as well as restaurants. This means the eater can view your kitchen's counter top directly from a couch in your living room. But still most of the cooking tools and other culinary equipments remain hidden within these fancy open kitchen islands.
To add more transparency to your cooking area, Tokyo-based designer Tokujin Yoshioka has created see-through Finesse cookspace that completely reveals everything you've kept inside its storage compartments. Made as a Toyo Kitchen Style offering, Finesse shows off your cookware tools, utensils, pots, pans and other tableware, rather than hiding them in cabinets.
The cooking island is composed of several modules assembled together with a steel grid and topped off with an elegant veil of smoked glass. Transparency of this glossy glass turns ordinary kitchenware into beautiful display objects. You can store all your cookware into the transparent drawers and cabinets of the island to exhibit them to your guests. It will surely be a great conversational piece, besides being a practical kitchen unit.
So now there is no need to hide the essential elements of your kitchen, just flaunt them to your guests in style with stunning Finesse cookspace. Check out the images below to have closer glimpse of the gorgeous kitchen.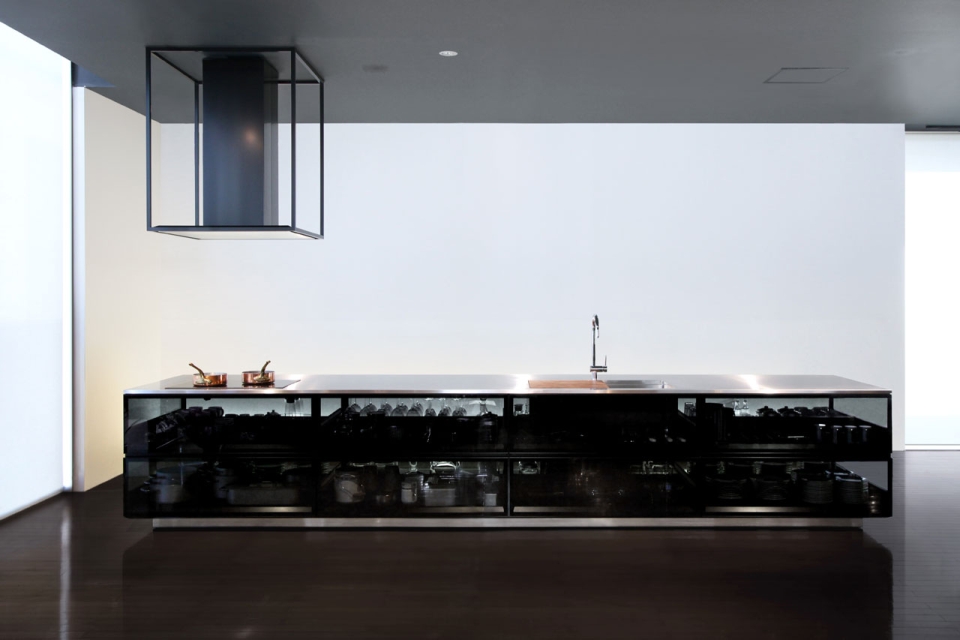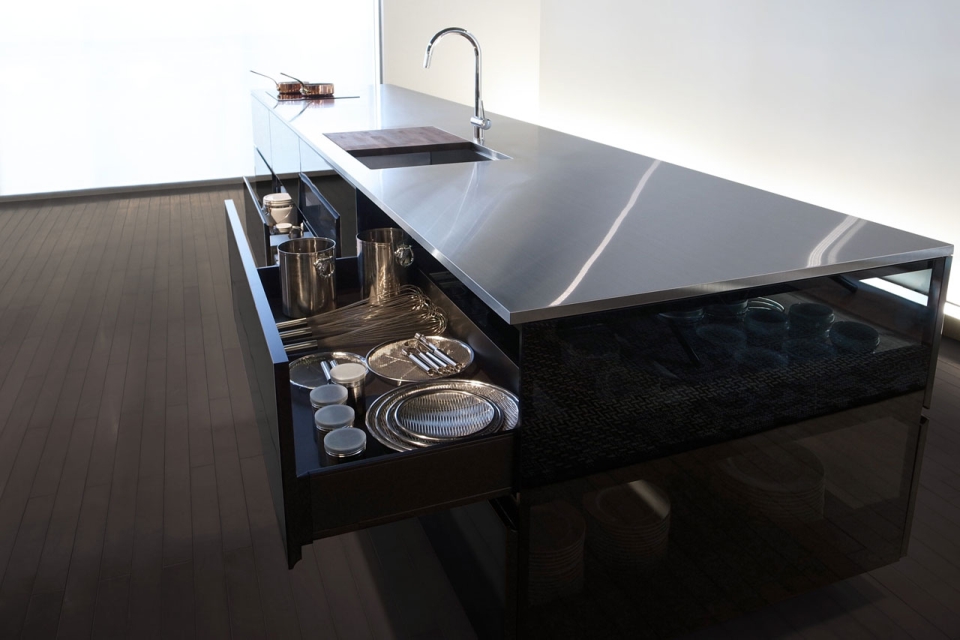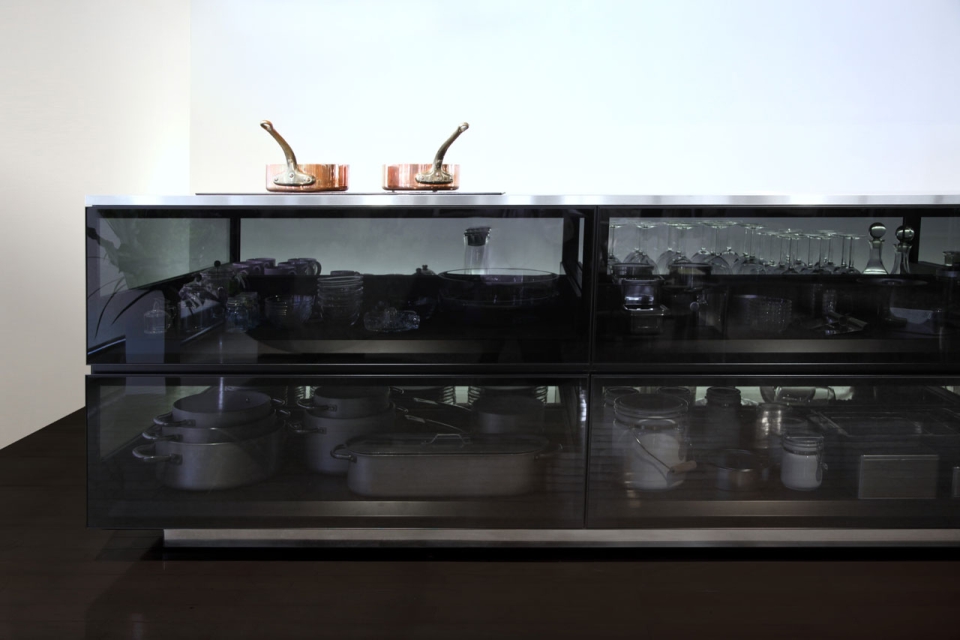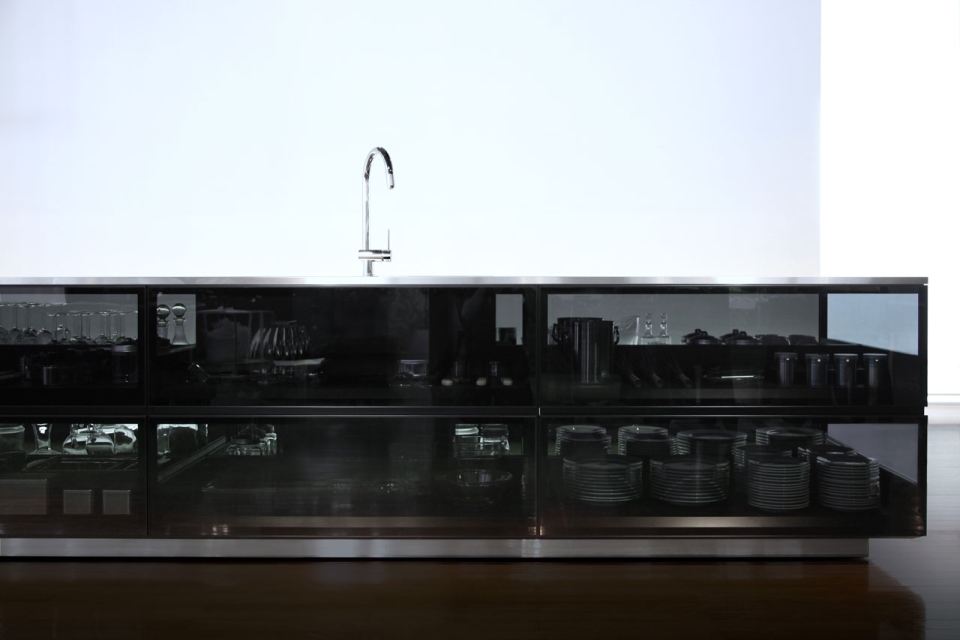 Via: Domus