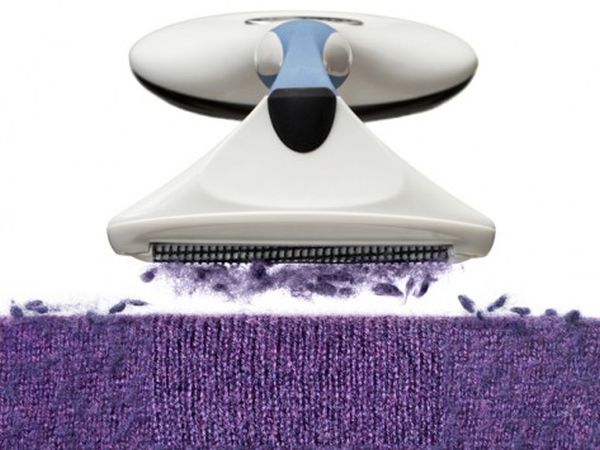 Yesterday, we talked about how obsession leads to inspiration. Well, sometimes even disappointments lay the groundwork for innovation, as is aptly showcased by the Gleener. Developed and designed by Kim Cole, the product in question is actually an 'evolved' sweater shaver for removing those uncomfortable fuzz balls (or pills) from our prized apparels. And it was developed primarily because of Cole's disappointment with a regular shaver that created a gaping hole in her favorite sweater. So, after eight years of continuous research and progression, the Gleener was finally unveiled as an advanced de-pilling device that is not applicable for woolly sweaters but also for a range of other clothing materials.
The question naturally arises – how exactly is Gleener different from other comparable products in the market? Well, the contraption comes with three detachable blades that have been specifically designed to deal with different knitted fabrics. For example, Blade 1 is favorable for removing pills from bulky items like woolly sweaters and massive coats. Blade 2 on the other hand can be used for finer varieties of wool, along with acrylics, polyesters and synthetic blends. And, finally Blade 3 is engineered for the delicate clothing items in your possession, including cotton and silk.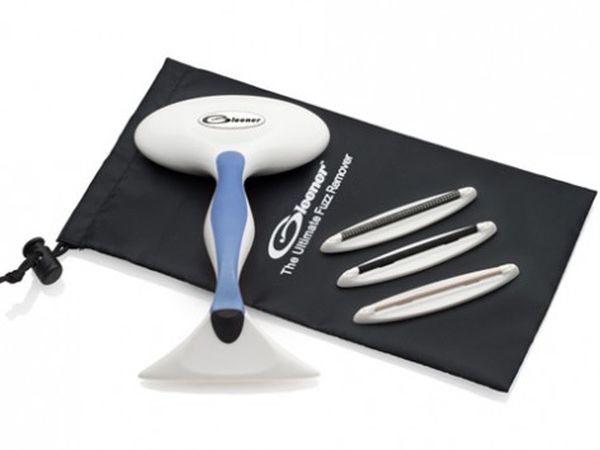 The intrinsic technology is also complemented by an improved usability factor. In this regard, one just needs to hold the clothing taut on a hard surface and then apply the Gleener in a downward direction (the pull should be oriented with the weave of the knit). And, if you are worried about those shaved fuzz balls still lingering around your sweater's surface, the device come with an additional built-in lint brush that nonchalantly sweeps them away.
Price – $19.95 (for more buying details, please check this link).
Via: TheGrommet