Local artist Alex Johnson- also recipient of first farm residency award has created a marvelous oak chair using a single oak stump. The hand carved wooden chair named Glemham I, was first produced at White House Farm, which is a seasonal home of The Alde Valley Spring Festival in Great Glemham, England.
The stump that was harvested from the farm and cut down by a local timber man was then hand crafted by Johnson. It took him almost six month to complete the wooden creation, which display the artistic vision of the artist. The wooden chair, whihc is supporting intricate flourishes is an elegant piece of furniture that appears fluid in its form.
Wooden chair, which is now a centerpiece in the farm's old Threshing Barn beautifully showcase how much efforts has been put by the artist to produce such a magnificent chair. In addition, according to the Johnson, the chair will surely add marvels in his portfolio and that people will admire his efforts and will decorate their home with this special chair.
The Glemham I is a marvelous piece of furniture which not only turns old stump into functional piece of furniture but the complicated design of swirl and curves make it an work of art, rarely to be seen.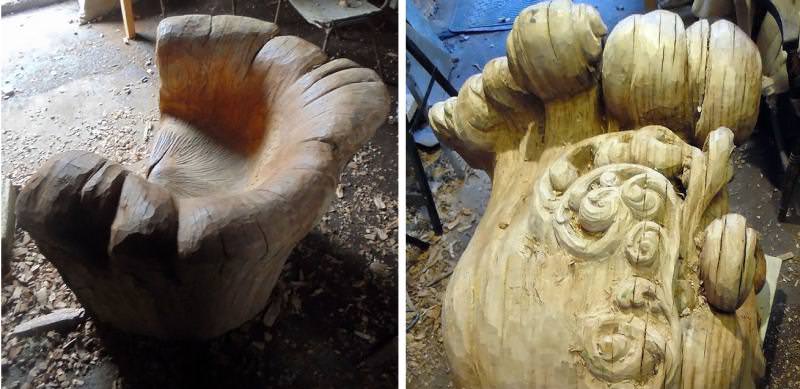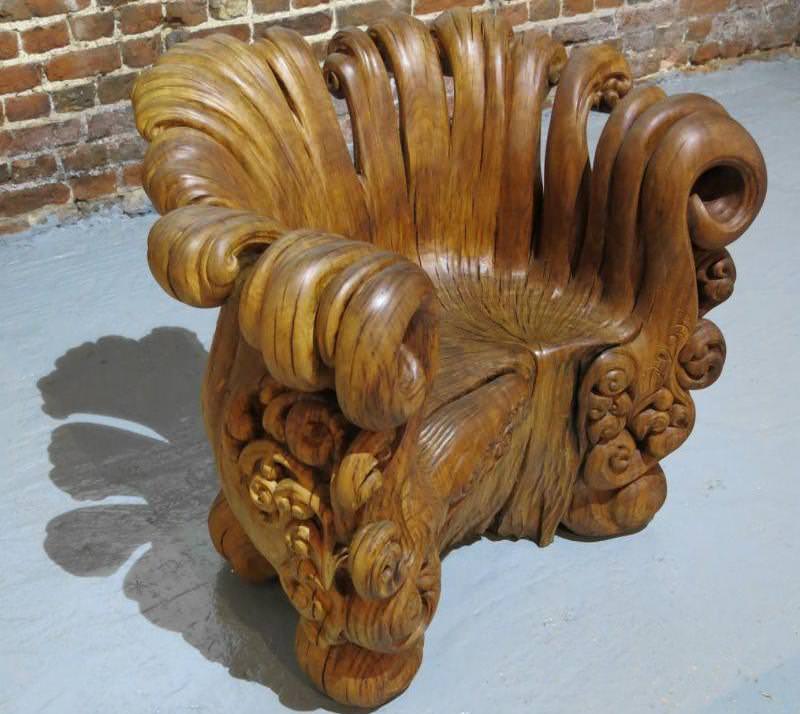 Via: DesignYouTrust