Want to build a dog house? A famous Youtuber Glen of [DIY Creators] works on DIY projects that can be made with hands, and recently he built a modern dog house that'll inspire DIY'ers a lot. In his latest video, the detailed building process is described. This dog house is made of three-quarter inch plywood, and its pitched roof is furnished with zinc sheet over plexiglass to give it a contemporary look. If you also want to build a similar dog house, then you can follow the method Glen adopted to make it.
1. After marking the plywood board, he cut them using a circular saw and guide for the sides of dog house. The top/bottom pieces are also cut using the same technique.
2. Next step is to glue sides, but one needs to keep all the boards together by clamping them. He used Rockler clamps and outdoor rated wood glue that can withstand harsh weather.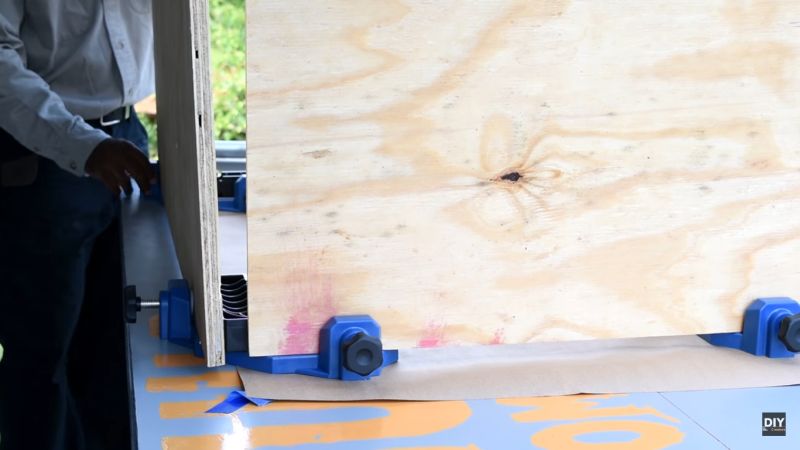 3. For ensuring a tight bond between sides, he pre-drilled holes and used two-inch deck screws.
4. After that, he connected a piece of scrap wood on the top to keep all measurements on both sides same while attaching the bottom side with screws.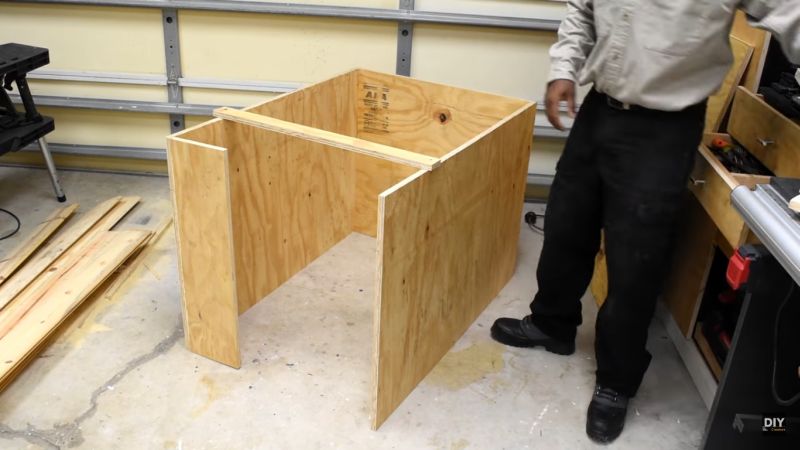 5. Glenn covered the whole dog house with quality tongue and groove whiteboards. These boards are firstly glued and then attached to the structure permanently using a nail gun. He also added some screws from inside to give it more strength.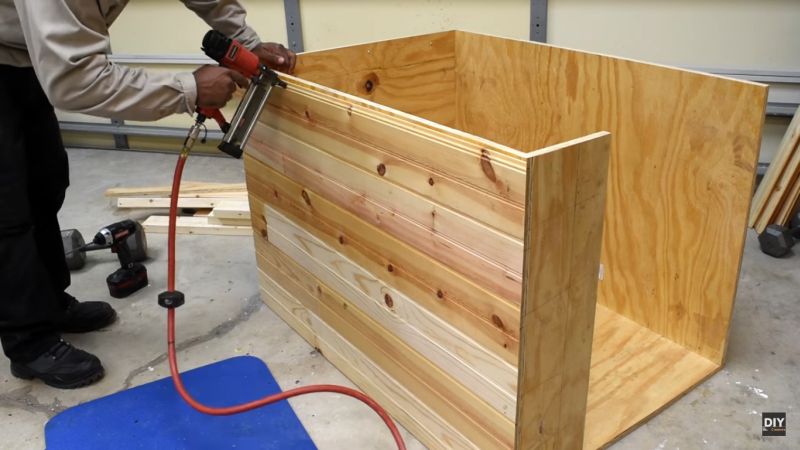 6. He used pocket holes for adding the front panel on one side, while the panel on other side is glued and then screwed from inside.
7. To support the front trim and roof over plexiglass, he attached thick pieces of wood on all corners. He kept the back lower than front to give a slight pitch to the roof.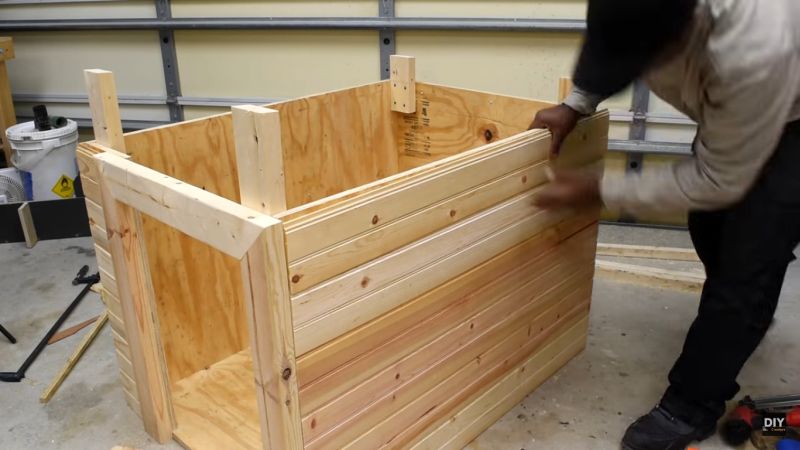 8. Glen connected wood panels around the top and front using pocket holes.
9. Then he cut plexiglass pieces using a circular saw and thereafter attached them using screws.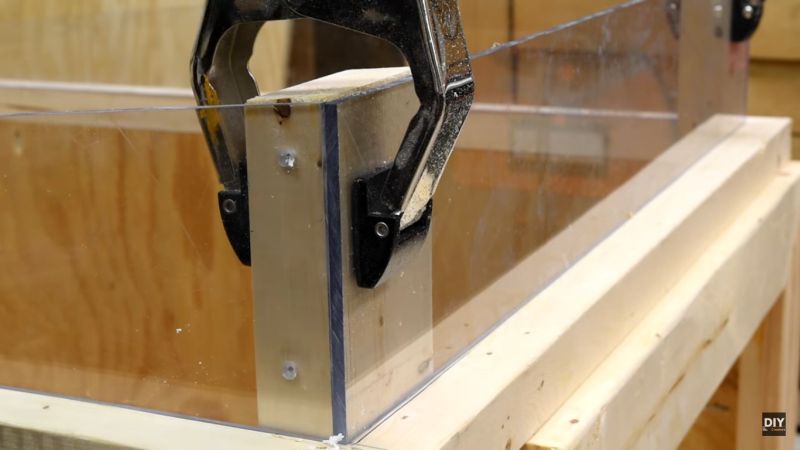 10. He covered plywood with zinc metal sheet and used it as a roof for the structure. The metal sheet is secured to the plywood using roof screws. Moreover, he rounded edges of the metal sheet for keeping it secure. He also attached an aluminum piece on the front of roof board.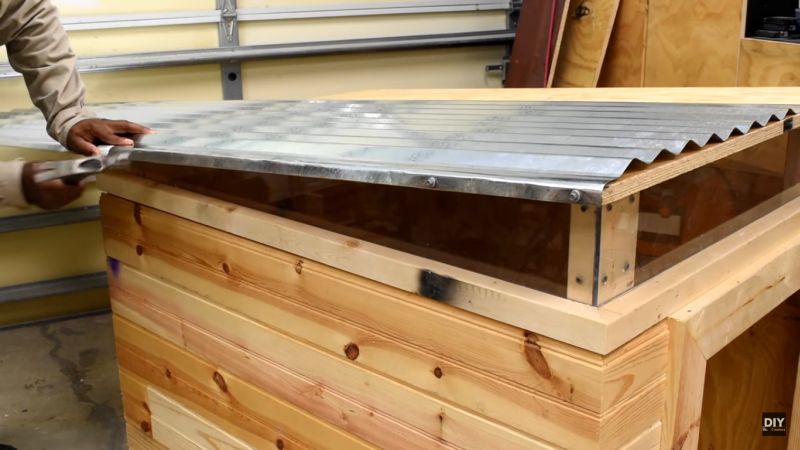 11. Then he sanded the whole dog house for a smooth appearance.
12. According to personal choices, one can either paint it or stain it. Glen painted this dog house in black and white.
13. He covered corner supports for roof and plexiglass with aluminum foil for a different look. Then attached galvanized L-brackets on them to connect the roof to the structure.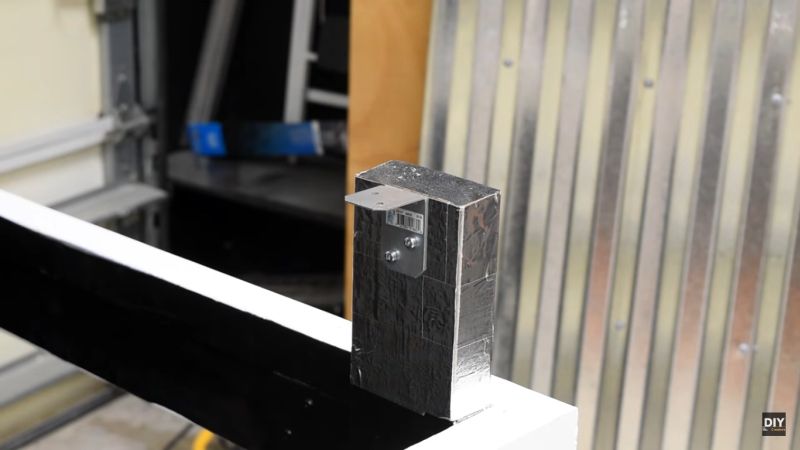 14. He also attached two wood panels using long screws to add rustic appeal to the front trim of the modern dog house.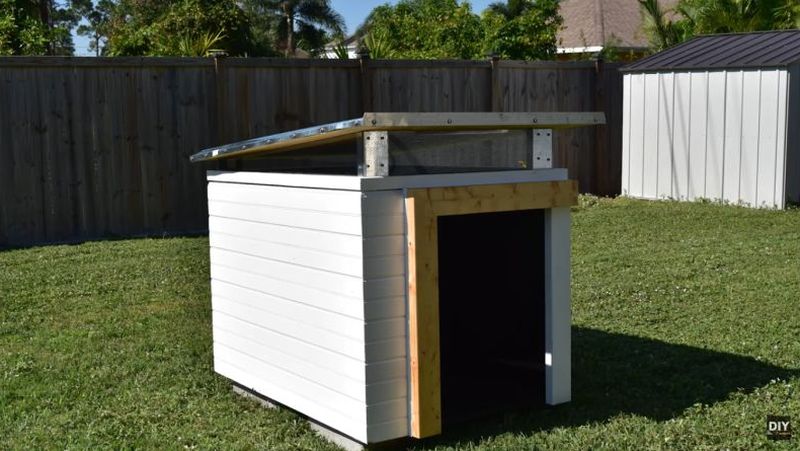 The outdoor dog house made by Glen looks great, and the video demonstration of building a dog house is helpful and well detailed. He used limited tools, but did a stunning DIY job. After completion of this dog house, he also made a video for its placement and landscaping. So do check it, because he furnished the area around the dog house with a synthetic lawn, white pebbles and attractive plants.