California-based mental ward-themed artisan donut and art shop Psycho Donuts has created glowing culinary innovation, the glow-in-the-dark donuts. Half donuts, half light show, these tasty treats are likely to become another interesting food trend.
The glowing effect to these donuts comes by adding pulverized vitamin B pills into the dough. These vitamin B pills help Psycho Donuts to create a treat that actually glows under an ultraviolet black light. Yes, they actually glow in the dark. Although they look radioactive, they are completely edible.
The glowing sweet treats are made with Hansen's Natural Soda and lime juice. Currently, lime and pomegranate are making the rounds around the world's first donut asylum. Psycho Donuts is no stranger to experimental dining experiences and their latest glowing donuts are another innovative food item to grab people's attention.
What makes them even more interesting is that they are surely going to light up your teeth after dark. So, wouldn't you like to try out this novelty treat to elevate your dining experience? If you love donuts, don't forget to stop by Psycho Donuts in the center of the South Bay region to taste and experience these glowing treats.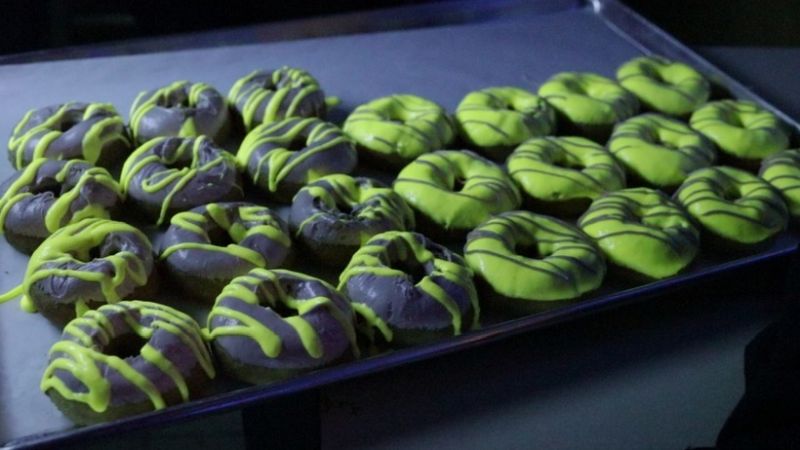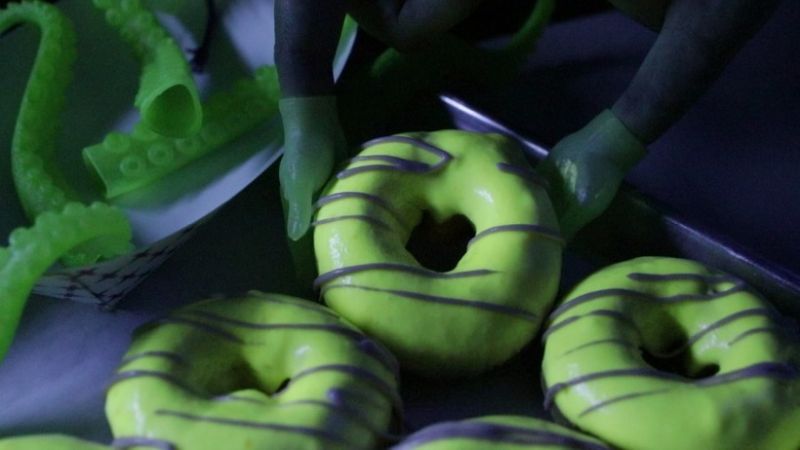 Via: HuffingtonPost