London-based architecture company Surman Weston (formerly Weston Surman & Deane) has created a cedar-clad shed for a writer and illustrator in Hackney, London. Hidden at the bottom of a garden, the writer's shed has been designed to reflect the client's passion for children's literature and mythology.
Exterior comprises cedar screen fronts, shingle roof and veranda. Gaps in-between narrow cedar slats allow daylight to filter in, and artificial light to shine out at night. A large glass sliding door gives access to the workspace and also provides space for firewood storage.
Interior features a wall of bookshelves made of oiled chipboard. One of the bookshelves frames a rectangular window. The bookcase houses a wood-burning stove right in the center, while its flue pipe runs diagonally towards the roof. A small sink with reclaimed garden taps and a unique brass backsplash is also found within the complex shelving. There is also an additional storage closet for the client's personal belongings.
Another highlight within the shed is the writer's desk. It is placed beneath an enormous skylight, which presents outside views of London's ever-changing weather. It also brings in maximum daylight so that writer can work in natural light throughout the day.
Aptly described as a fairytale writer's shed, this whimsical cabin is a perfect retreat for the client where he can immerse himself in his work. Have a look at different sections of the writer's shed in the images given below.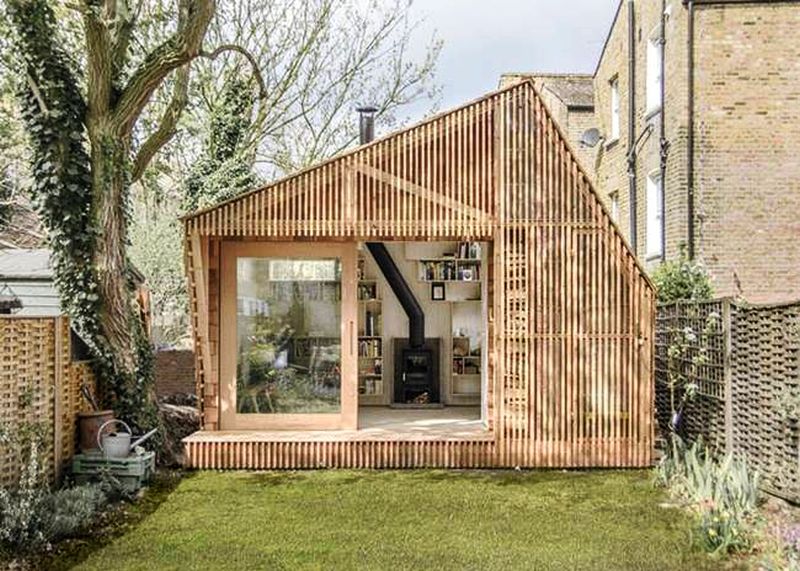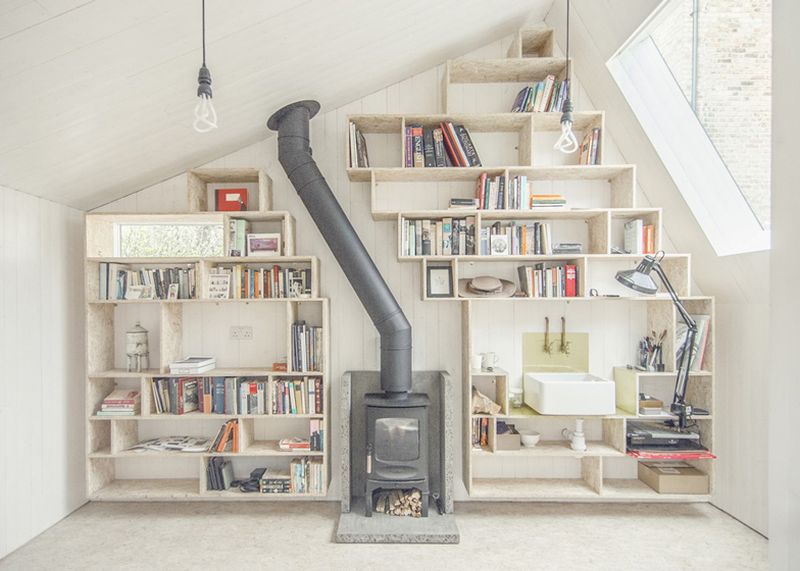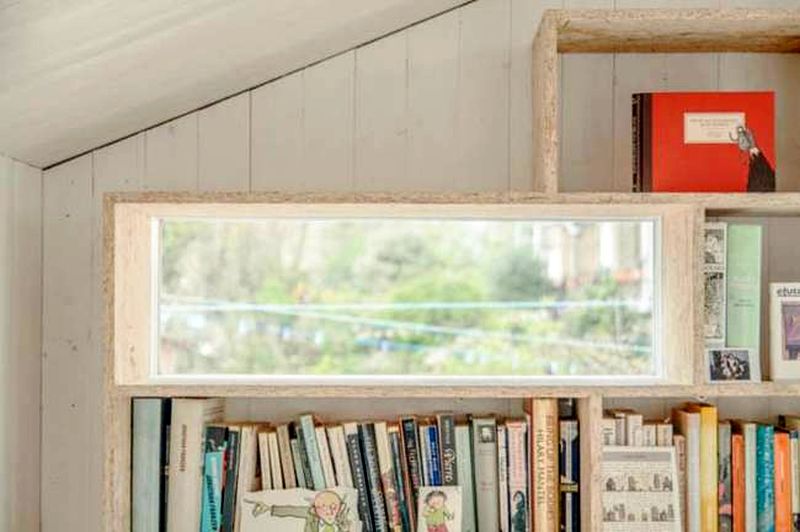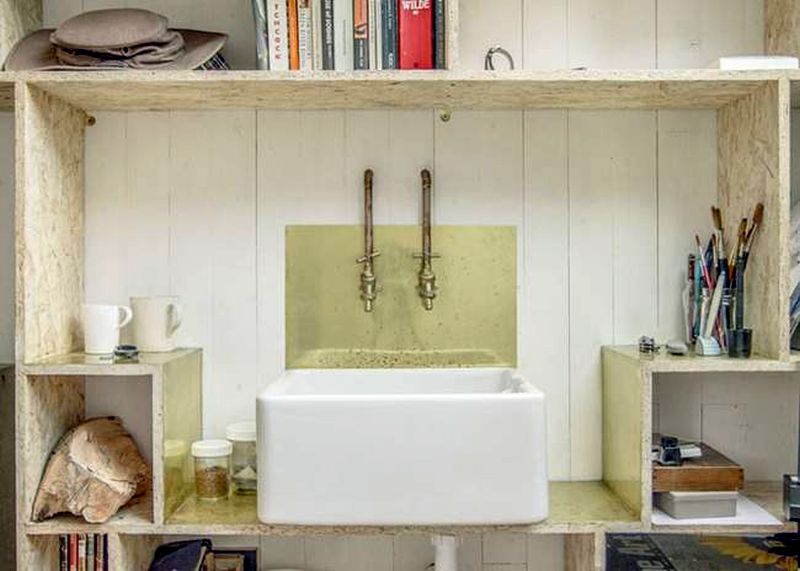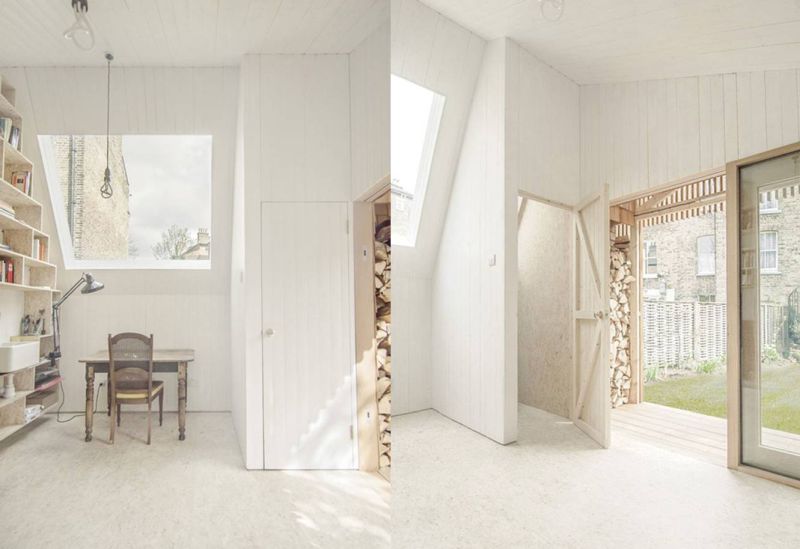 Via: Treehugger / Images Courtesy: WaiMingNg