Tivoli Audio has recently unveiled its latest retro-styled portable Bluetooth radio, PAL BT Glo. Although various portable Bluetooth speakers are available on the market to play your favorite songs, but all of them lack human interaction. For those who still prefers to kickstart their day with the lively voices of RJs on radio shows, Tivoli Audio's glowing radio seems to be perfect.
The portable radio device is designed to play with your senses using light and sound. It boasts clear frosted LED lights throughout the structure to glow when radio is running. These LED lights can also be adjusted depending on your mood. Plus, a leather carry strap has been attached to the system so that the user can easily carry it to any desired location.
PAL BT Glo portable radio comes with a built-in battery that delivers 10 hours of non-stop playback, allowing users to enjoy your favorite radio shows anytime, anywhere. Besides that, the system is even enabled with Bluetooth connectivity that lets the users sync their smartphones with it to monitor different functions wirelessly. Additional features on the portable radio are AM/FM analog tuner, Bluetooth streaming, and Auxiliary input.
The audio system is limited to just 5,000 pieces and now retailing for $199.99. You must hurry up to grab one of these glowing radios for yourself or to gift it to any radio-loving audiophile in your life.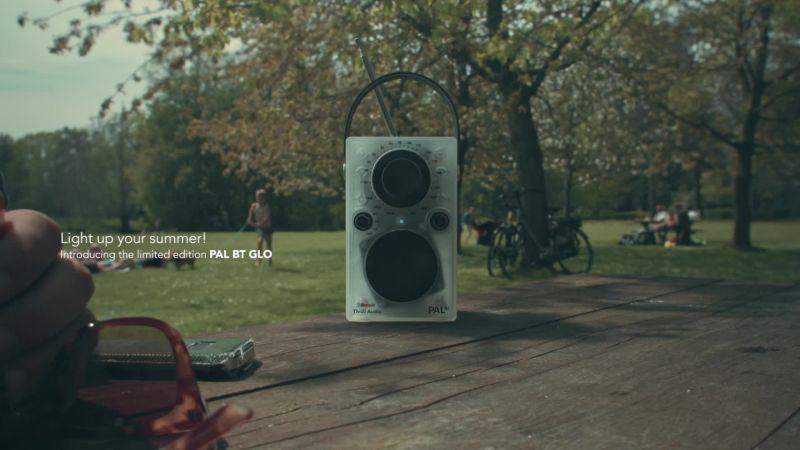 Via: PRNewsWire