New York-based fine dining restaurant Manila Social Club is serving one of the most expensive and gaudy dessert ring laced with 24-carat gold flakes. Named Golden Cristal Ube Donut, the luxurious donut is created by executive chef and co-owner Bjorn DelaCruz. The mouthwatering donut is made using Cristal champagne that is later  filled with an ube mousse, champagne jelly and covered with 24K gold.
According to DelaCruz it is not a gimmick cooked with those ingredients, as they taste good and offers a perfect match. Every single donut handmade by Delacruz is carefully and finely layered with 24K gold dust and 24K gold leaf.  Single donut is priced at $100, whereas the set of 12 donuts is available on a discounted price and costs $1,000.
Started as part of NY-based Filipino restaurant's Friday donut program, the donuts got its share of popularity after creator Bjorn DelaCruz posted the photo of gold donut on his Instagram account. A genuine hit among locals, the Manila Social Club is receiving numerous requests for dozen donuts.
So, if you also want to get your hands on Golden Cristal Ube Donut, you to pick it up from the restaurant only- as shipping option is not available according to the official website. Don't forget, that pick up is available only on Fridays. If you've already eaten the gold-covered donut, then do share your experience with us.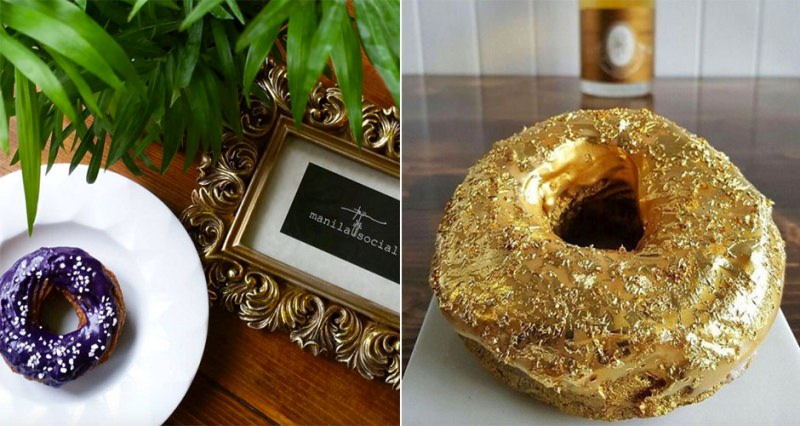 Via: Gothamist