While some people are just happy with the bitten Apple logo on their devices as a status symbol, there are others who need luscious shine of a precious metal. If you're one of those who like some bling on their gadgets, then you'd surely love the 24K gold 27-inch iMac desktop by Goldgenie.
This shiny iMac model has been handcrafted and finished by some of the best craftsmen from the company. It took the artisans over 650 hours to create a combination of style and technology. The golden desktop not only boasts a luxurious body, but also comes with incredible image quality due to its Retina 5K display.
Other technical specifications include 4.0GHz quad-core Intel Core i7, Turbo Boost up to 4.2GHz. The system is also integrated with 32GB 1867MHz DDR3 SDRAM – four 8GB, 1TB Flash Storage, and AMD Radeon R9 M395X with 4GB video memory. So, it's not just a fancy piece of decor – the grand iMac is also loaded with some high-tech features to impress any geek out there.
Priced at £4,998 (approx. US $7,214), the gold-plated 27-inch iMac will be a statement piece in any home or office setting. In that money one can even upgrade their systems three to four times in a year, but who cares – if you got the dough you can roll. Even though, you'd require some extra security to protect it from the eyes of raiders.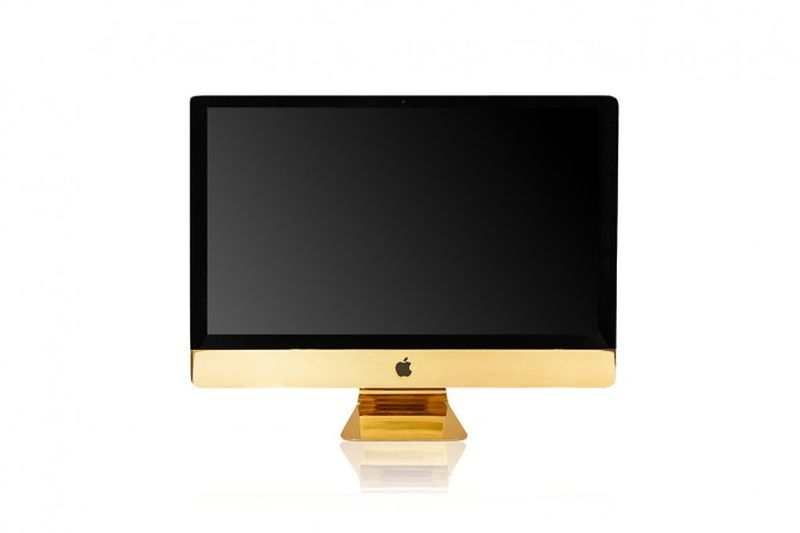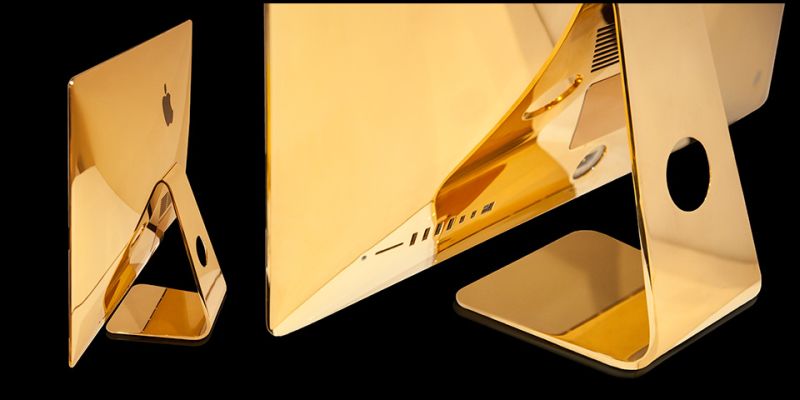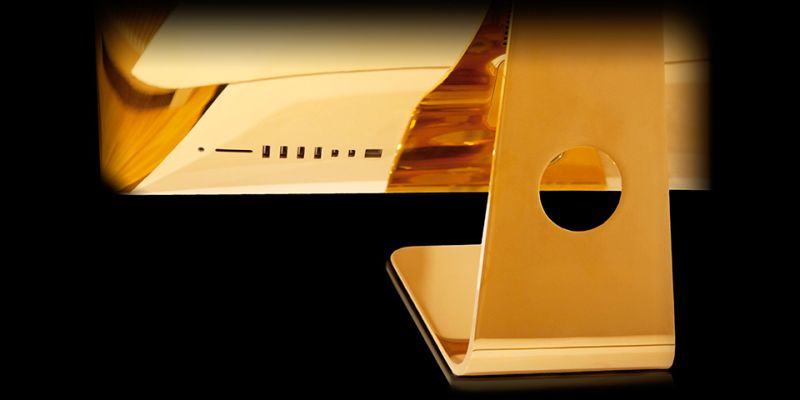 Via: LuxuriaLifestyle