In San Francisco, Google took the draped off its Chromecast Ultra which follows in the footsteps of the very successful Chromecast and its second generation version. The name ultra, very clearly indicates that it will stream 4k content from online services like Youtube, Netflix and Vudu initially and then later on in November it will have Google Play Movies too. Thankfully the device will support both HDR10 and Dolby Vision formats which is great for people who crave quality. It is shaped like a hockey puck, and although it is similar to its predecessor, the company has decided to do away with Chrome branding.
Google Chromecast Ultra is the fastest streaming device ever by Google with a video loading speed almost 1.8 times faster. This is due to the improved Wi-Fi connectivity hardware. For those who have an Ethernet connection, there is a port to make sure you get fastest streaming speed on the device.
The streaming device can be connected seamlessly with Google Home to ensure hands-free control. You can give voice command to the device and it will stream movies, play songs or even open your photos from the library in sync with Chromecast Ultra.
That is all good, but the price tag is a bit if stunner. The Chromecast Ultra is going to cost almost double the price of its predecessor at $69 USD. Only reason for that is the 4k content streaming capability. Frankly, unless you need 4k, there's really no reason to get the Ultra, just stick with the cheaper one.
You can buy Google Chromecast Ultra in November 2016 in the U.S and will be available in 15 countries later on.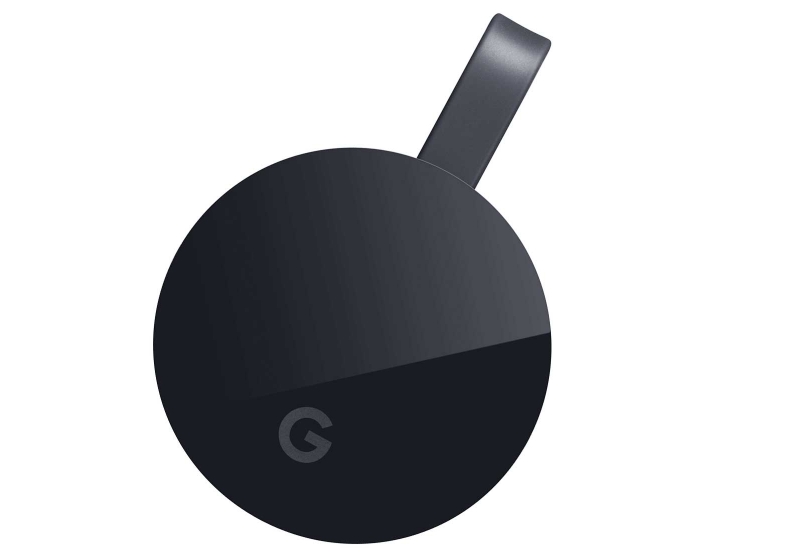 Source: Google