Google engineer Max Braun recently unveiled his smarter bathroom via Medium Corporation- a community of readers and writers offering unique perspectives. Entitled the post as 'My bathroom mirror is smarter than yours,' the android-powered bathroom mirror is refurbished with the aim to attain future-inspired smart mirror. Inspired by the futuristic technology showcased in sci-fi movies, Braun has brilliantly converted his ordinary washroom into a smart bathroom.
Offering futuristic techniques, the smart mirror comprises of a two-way mirror, a display panel, control boards, Amazon Fire TV Stick and some other components. The android-powered bathroom mirror is designed to display information like the time, weather forecast and latest new headlines in a minimalist user interface, just like an earlier version of Google Now.
Proving to be one of the most interesting and creative DIY project. Braun plans to add more functional features including traffic updates and reminders, and open-ended voice search interface to the mirror. This way one's daily routine could be turned into a high-tech affair.
The android-powered mirror can bring latest news and updates to every corner of your bathroom, even when you are busy answering nature's call. Although it is still in its prototype phase, but Braun hopes to come with more practical updates. Hopefully, will see it soon commercially as well.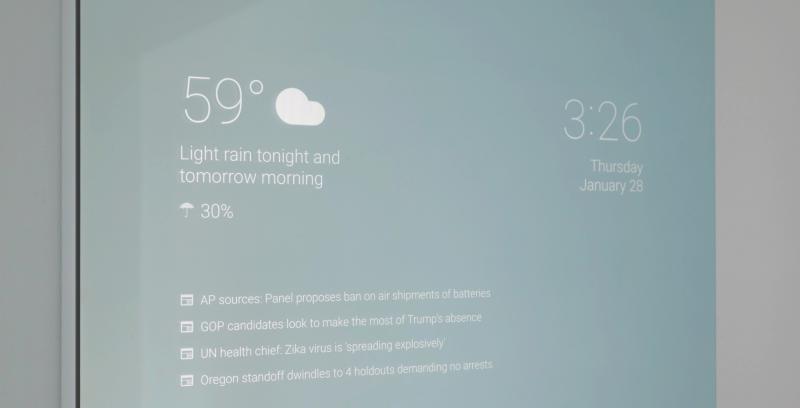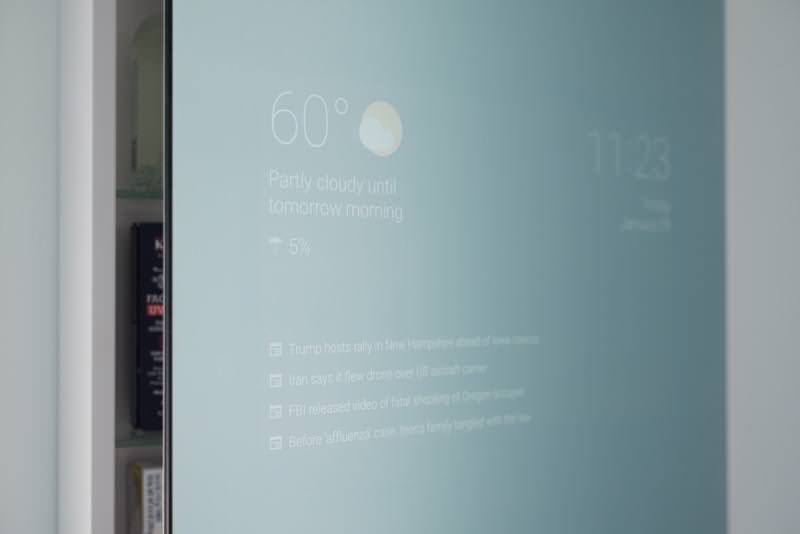 Via: LaughingSquid