Google's smart speaker line-up kicked off with the introduction of the Google Home in 2016. Fast-forward four years and Google has dropped the original speaker in favor of a successor with alleged 'Nest' branding. The rumors of the new smart speaker started doing rounds back in June but it was only recently that its first images leaked via Japan's FCC equivalent. The images showed an all-fabric device in grey color.
Google didn't probably like the way its new smart speaker was introduced. The tech giant without much ado sent out an image in cloud blue color (above) and a video of the speaker to the press, which gives a real glimpse of what we are in for. Google is no stranger to leaking teaser press shots of its upcoming device; it has done this in the past with a few of its forthcoming phones.
Google has given out nothing more about its Assistant-enabled speaker. There is no name. Albeit, 9to5Google back in June reported that it will be a Nest-branded smart speaker and codenamed 'Prince'. The report went on to suggest that the speaker "will fit in nicely" with "fabric-based design of Nest Mini and Nest Hub."
The image by Google reveals a freshly designed mid-sized smart speaker (likely 8-inches tall) that in its interchangeable all-cloth makeover pretty much wears the same design language as the Nest Mini and Nest Hub. Placed across the face of the speaker are four LED lights that blink on the command to Google Assistant.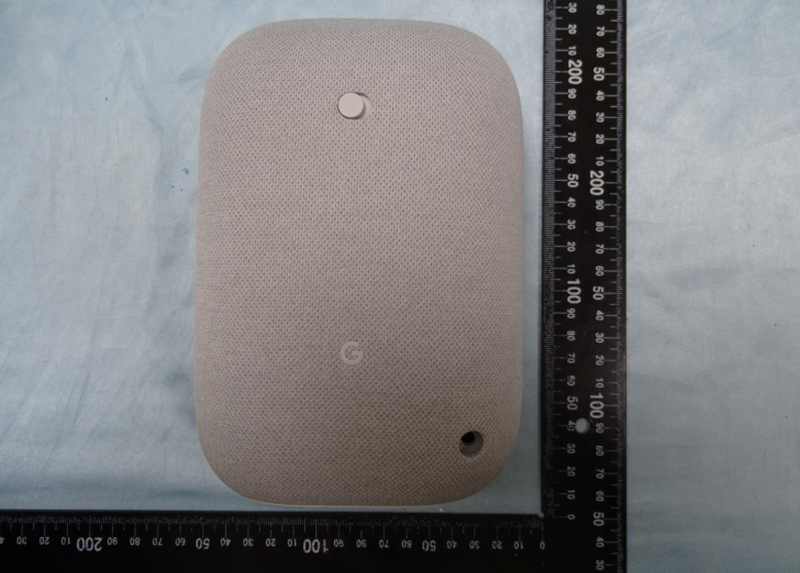 Powered by Google Assistant, this new speaker – like the others – will be controlled via Google Home app. It will support stereo pairing and feature Wi-Fi and Bluetooth – in case you want to use it as a good old Bluetooth speaker. The display-less unnamed speaker is said to be similar to the $199 Sonos One.
If it is somewhat there, it will suggestively deliver great sound. If the new Google Nest-banded Home speaker does come in this refreshed design with a finer sound quality (close to what Sonos One's "high excursion speaker" delivers) we are looking at a sticker price upward of $150 – higher than the original Google Home ($130 on launch) but lesser than Home Max ($250).