Google has made some major announcements at their annual I/O Conference, and one of them is the Google WiFi. This connected Wi-Fi system is designed to provide healthy signal in every corner of your home or office. The new system is a major improvement over OnHub, and one of them is its smaller size. It basically creates a mesh network which brings flawless connectivity in every corner of your house. Rather than having a single router to beam Wi-Fi signal, this system makes use of multiple units to improve the signal.
The smart network assist feature of this router performs auto switching between the devices to make sure that you always get single from the strongest hub. This also helps in avoiding Wi-Fi congestion of networks which can degrade signal quality that your device is receiving. Google is using mesh Wi-Fi technology in which each Wi-Fi creates high-powered connection to determine the best path for your data resulting in improved connectivity right throughout your house.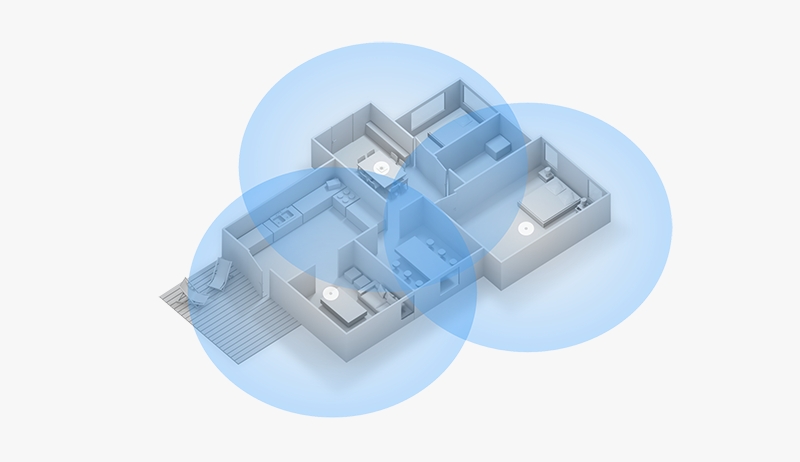 Along with that, the companion app (iOS and Android) helps you stay in touch with all the important information like the number of devices connected, Wi-Fi dead spots and even allows you to set timers when the Wi-Fi should be stopped. Security is also a major concern, so Google has that covered too with wireless encryption, verified boot and auto updates.
Google Wi-Fi is going to be available for pre-order in the U.S. in November for a price tags of $129 for a single pack, and $299 for a pack of three. It is going to sell at Google Store, Amazon, Best Buy and Walmart.
Source: Google