Goose is the latest addition to the Signature Series of tiny houses from the Oregon-based Company Tiny Heirloom. Built on a gooseneck trailer, this two-floored tiny house on wheels includes amenities of a standard house to comfortably sleep a family of six. There are options to choose size and material as well as customize or upgrade the Goose tiny house on wheels.
Inspired by modern farmhouses, exterior walls of the Goose tiny house are painted grey, giving it a unique modernist look. The matte black standing seam metal roof adds more twist to the exterior. Inside, there's a master bedroom, full bathroom, living room, and a kitchen with a fold-out table for dining. The complete white walls with multiple windows and skylights create a bright environment inside.
Aside from the master bedroom located at the front of the home, there are options to add two additional lofts for sleeping up to six people. Whether wanting to add more storage to the kitchen or customizing the bedroom, the Tiny Heirloom can customize all the living spaces as per your lifestyle and needs.
Also Read: 40+ Most Inspiring Tiny Houses on Wheels
The Goose tiny house on wheels measures eight foot wide and about 13 foot tall. Available in three sizes, it starts from US$84,995 for the smallest 31-foot model.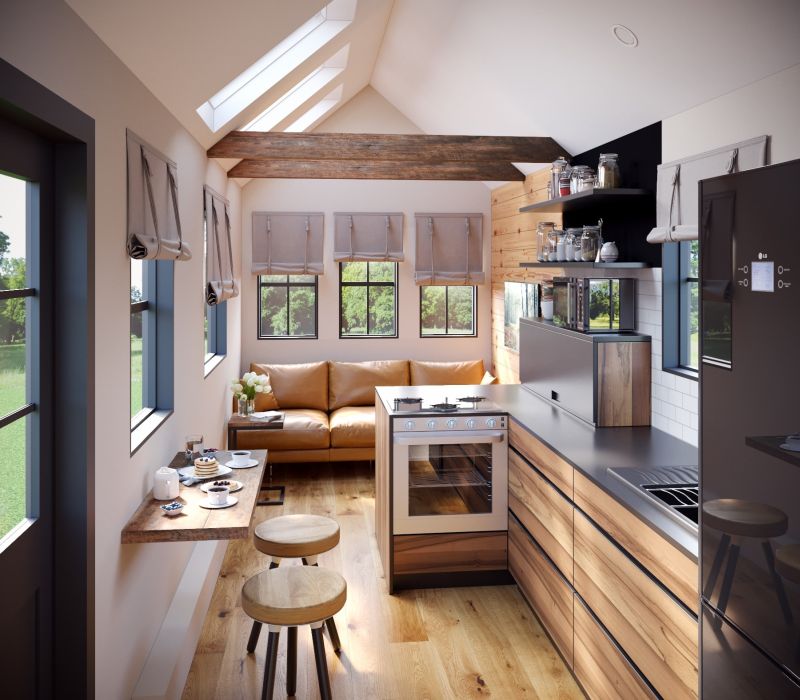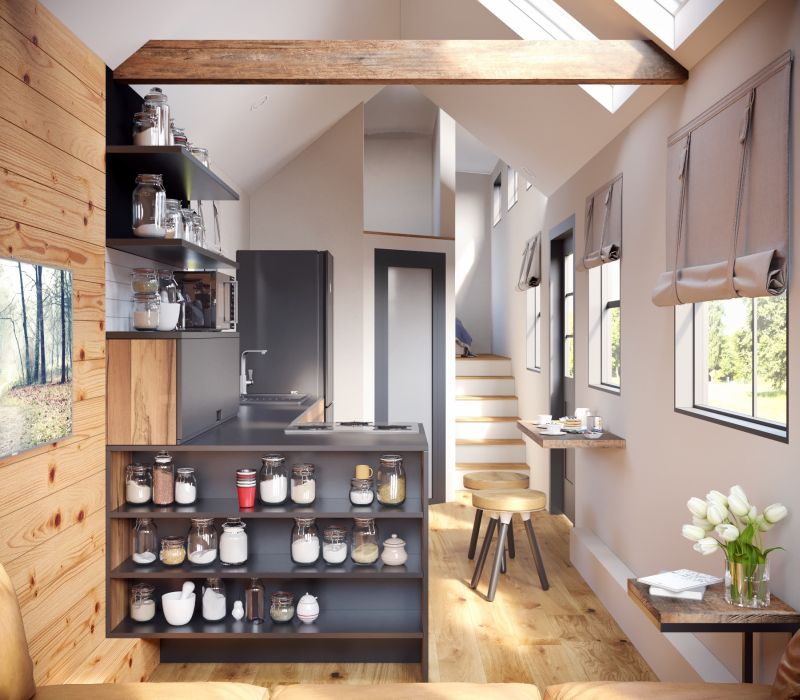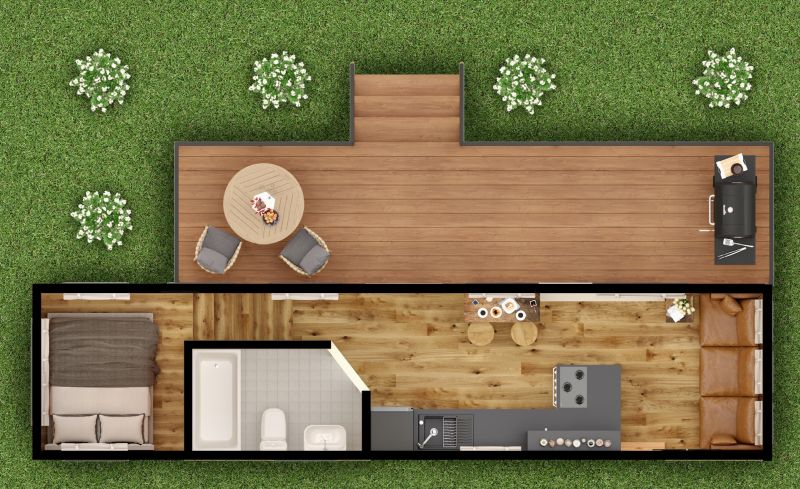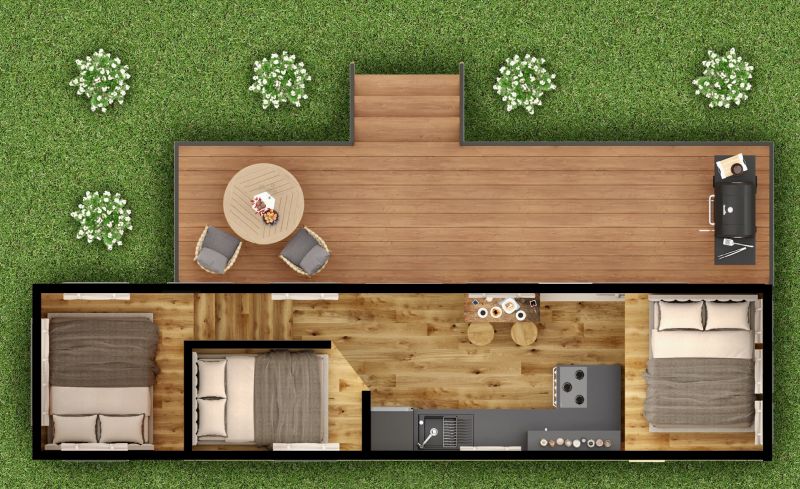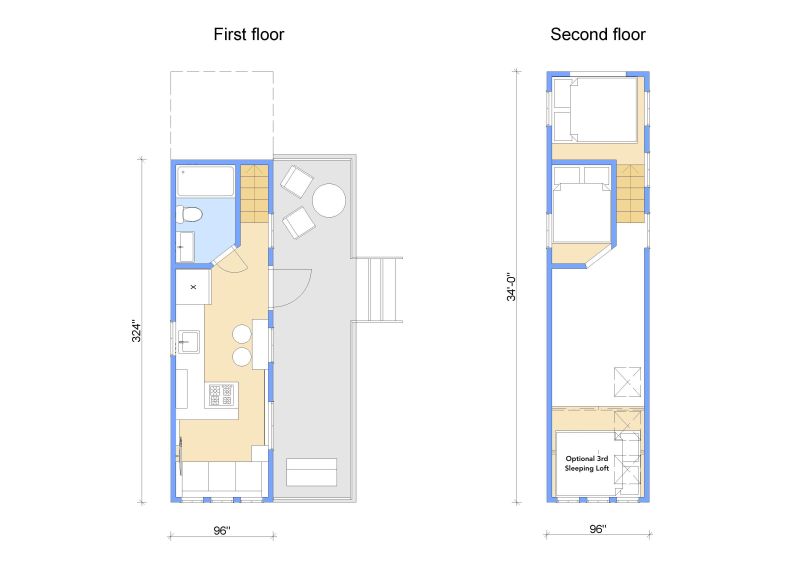 Via: Metro