Escher tiny house is the latest creation from the Nashville-based New Frontier Tiny Homes. Built on a gooseneck trailer, this 300-square-foot tiny house is custom-built for a young couple who decided to downsize. Despite being a tiny home, it features a fully equipped chef's kitchen, walk-in closet, and two bedrooms to sleep up to six persons.
As for the exterior, charred cedar siding in combination with red western cedar and metal accents adds warmth to the tiny house. On the other hand, pine shiplap interior siding creates a classic look inside.
The entire living space is bathed in gorgeous grey and white shades. There are two doors on either side of the tiny house – one is a sliding glass door and the other is a glass-paned garage door.
Designed with luxury in mind, there are many different amenities and innovative features incorporated in the living space. The kitchen is packed with a cooktop, dishwasher, pull-out pantry shelves, an apron sink, and copper backsplashes. Built on a raised platform, it has storage space for custom-built dining furniture underneath. The owners can simply take these box-like furniture pieces out and create a large Japanese-style low dining table with seats for up to 12 guests.
Also Read: 40+ Most Inspiring Tiny Houses on Wheels
The main bedroom is cantilevered out over the gooseneck and is surrounded by the windows. Users can access under-bed storage easily, thanks to the hydraulic lifts that hold up the mattress safely.
The living room is located in the middle while the bathroom is tucked into one side of the tiny house. There is even an office nook with a drop-down standing desk in front of a window.
The Escher tiny house isn't small in terms of space, luxury, and features. It looks so luxurious and comfortable that you will become a fan of it. The pricing starts at $180,000 which seems quite appropriate for such a beautiful tiny house.
Head over to New Frontier Tiny Homes for more information.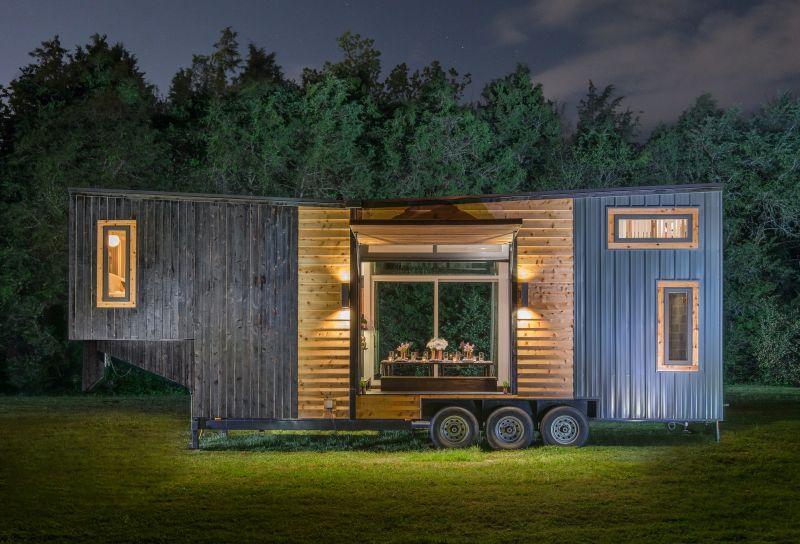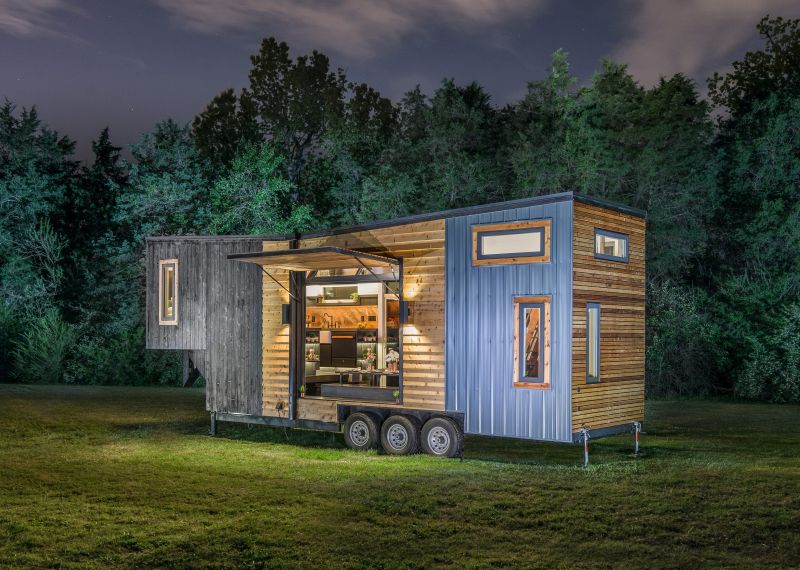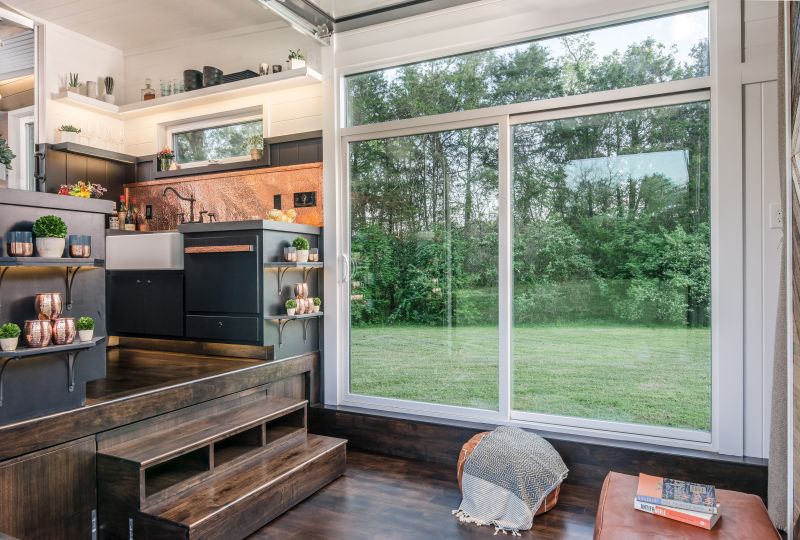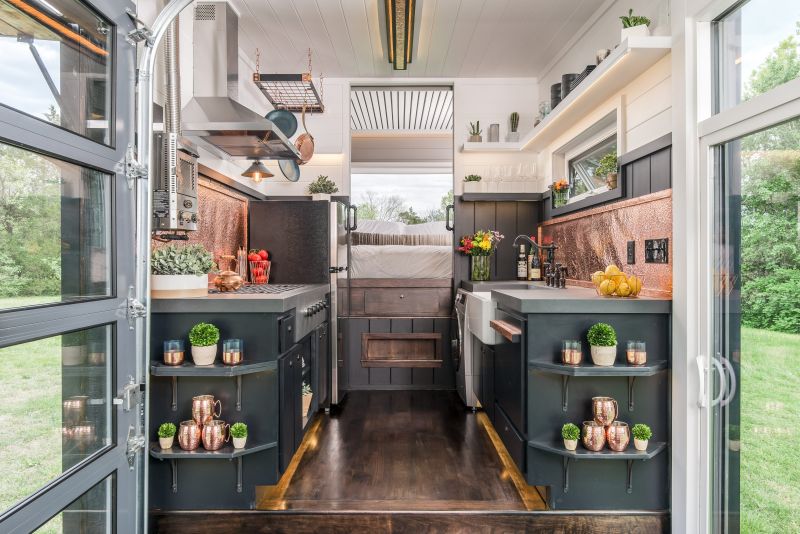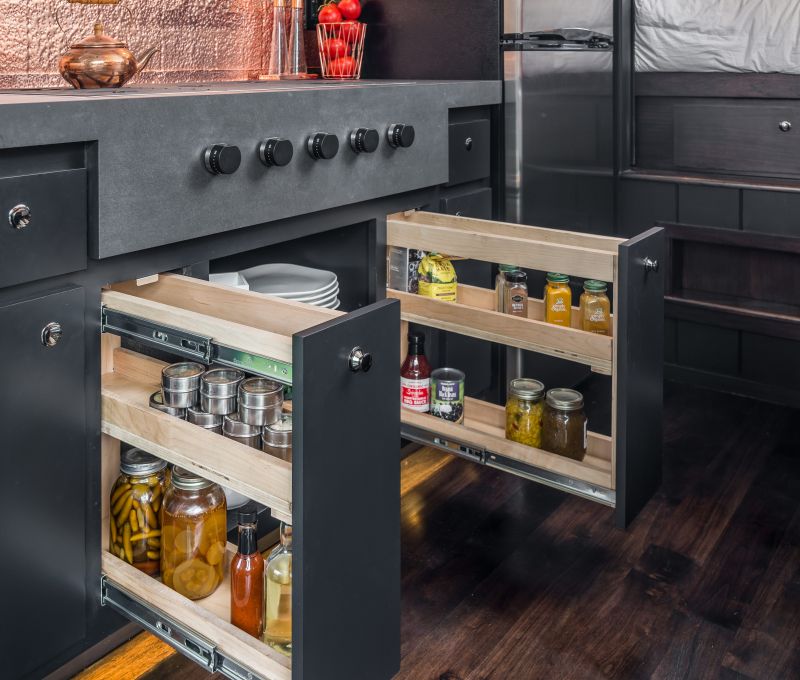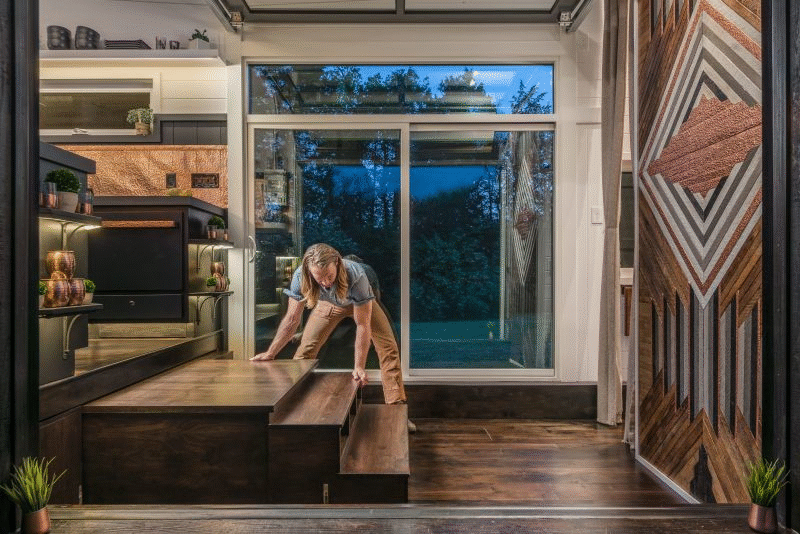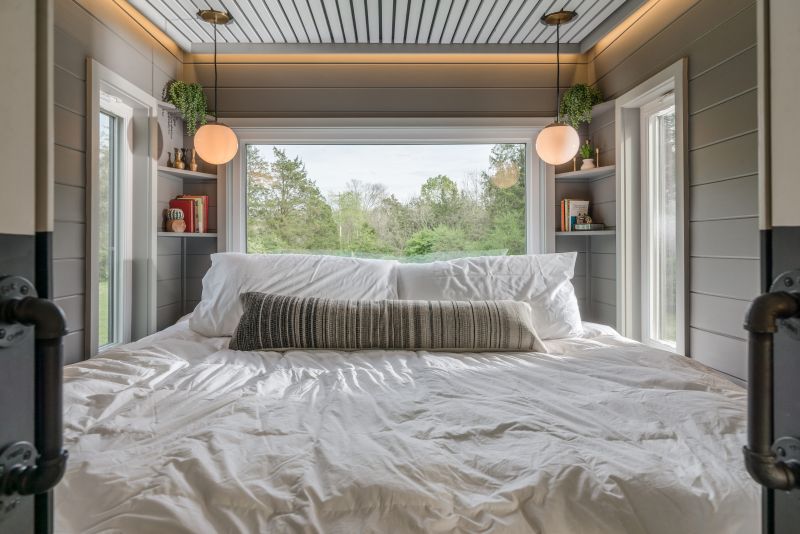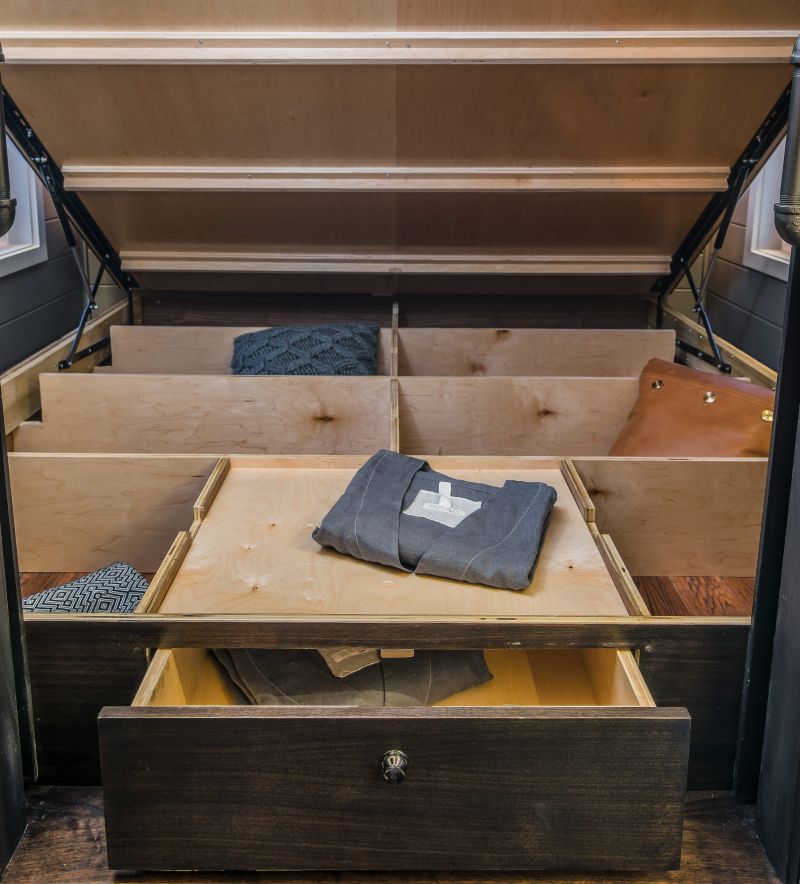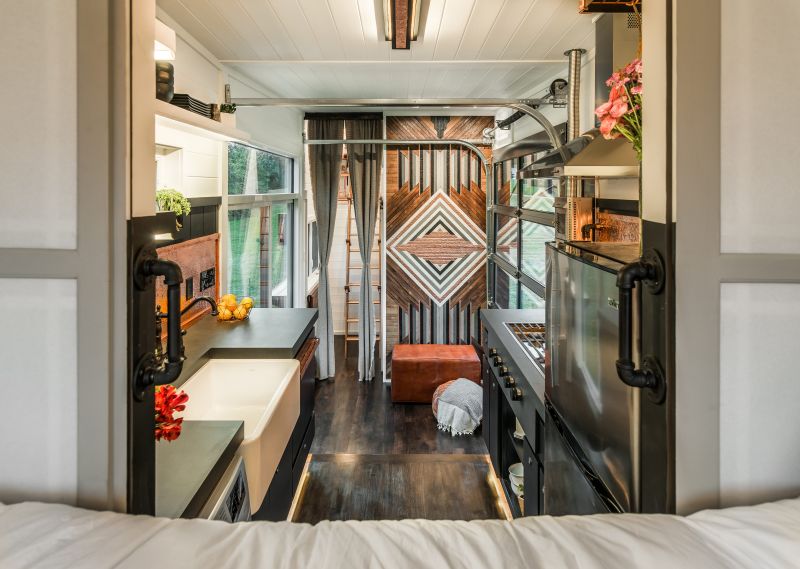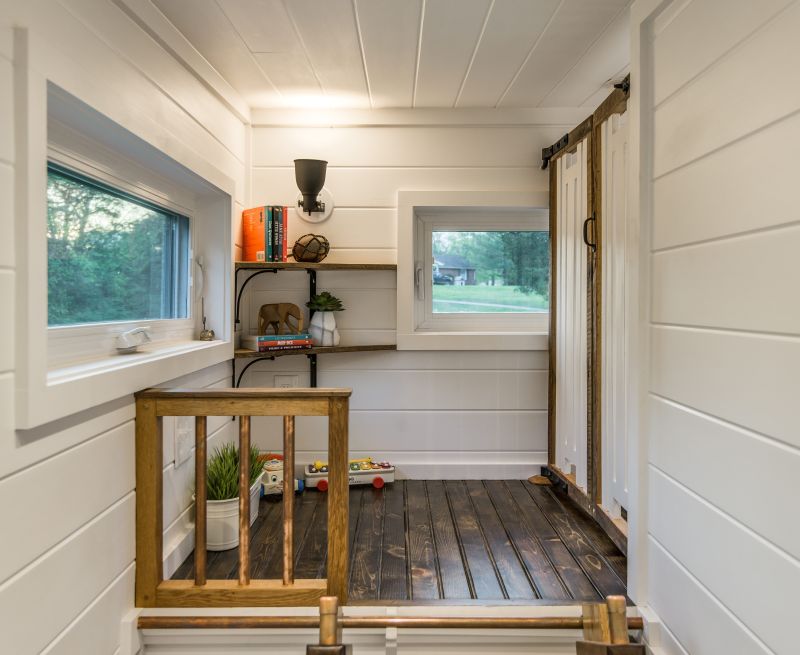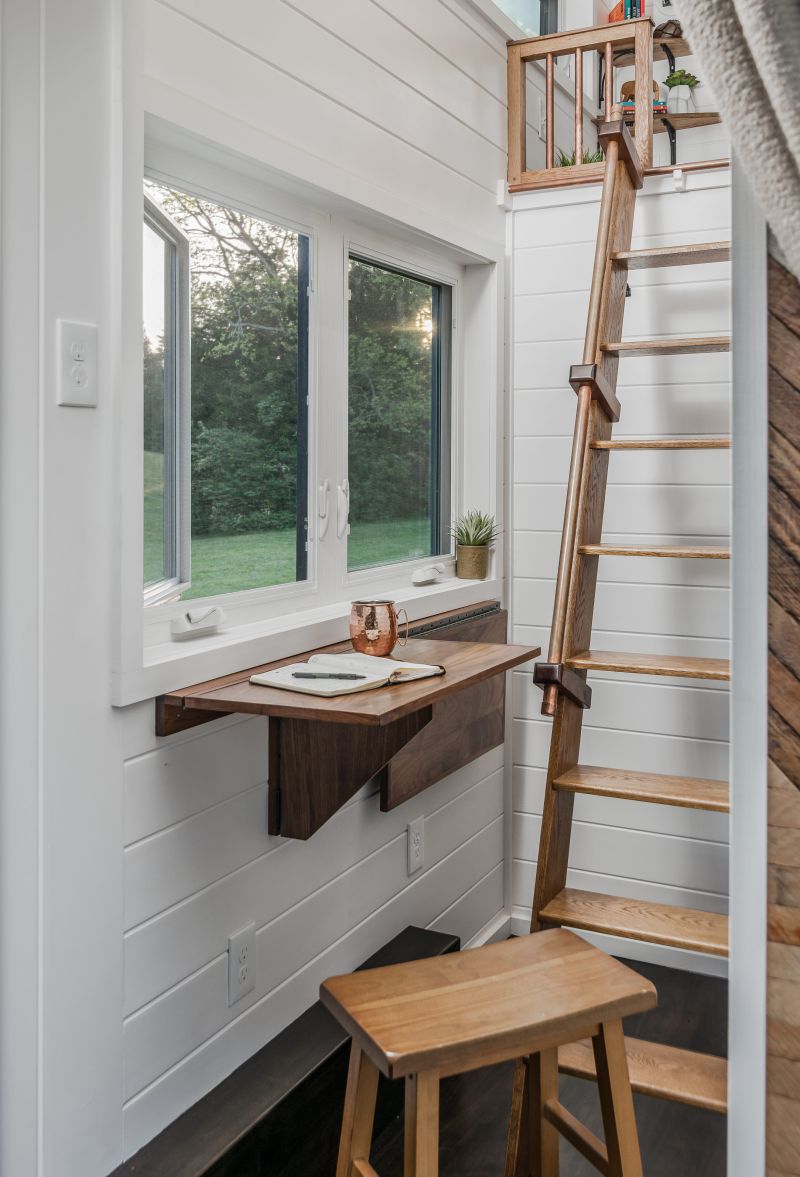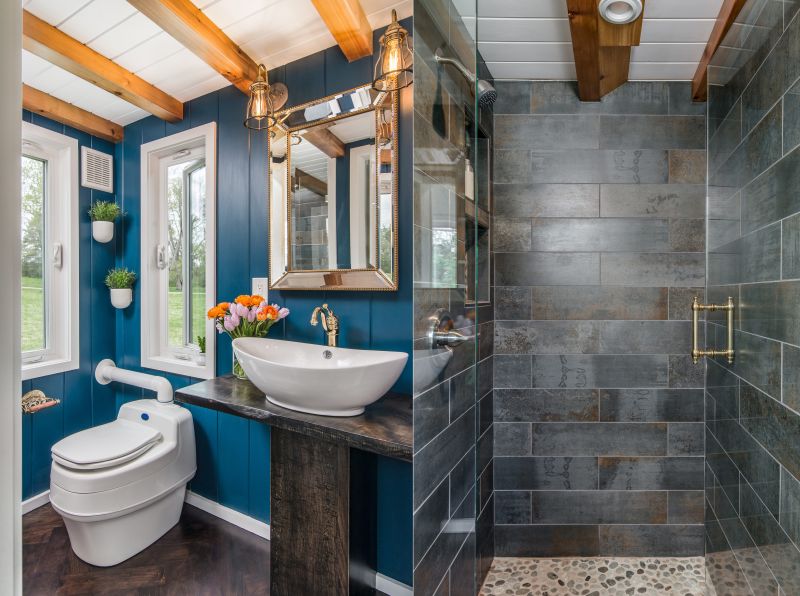 Via: TreeHugger