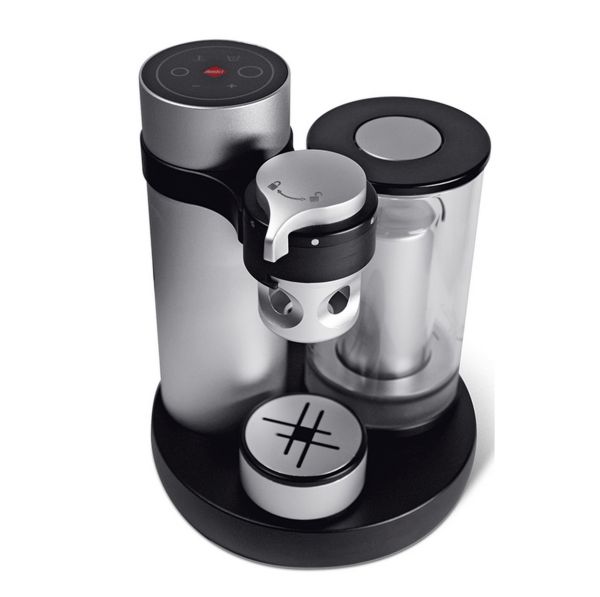 Nothing beats a cup of freshly brewed coffee first thing in the morning. But, many of us go to our favorite place to grab a nice cup of coffee. However, now it's possible to make the same high-quality brew at home. The Swiss company Gotec introduces a new compact KISS espresso machine that will always let you enjoy a cup of café-style joe right at your home. KISS which is an abbreviation for Keep It Simply Swiss espresso machine, can also be called an abbreviated version of a big coffee machine.
This latest and also the smallest coffee machine from the Swiss company is only 21 cm high and 16 cm in diameters and weighs only 2.9  kgs. The light weight and small dimensions of this although powerful espresso maker makes it an ideal appliance for every kitchen. The body of KISS is made of anodized aluminum with matt finishing. It is available in red, blue green, yellow, gray or simply a total of 11 different colors so that you can bring home the KISS that matches perfectly with your kitchen décor.
You can also remove the regular magnetic cup holder and insert a bigger one instead and the integrated handle on the tank cover lets an easy filling. On top of everything, the Keep It Simply Swiss espresso machine makes use of an eco-friendly Amici Iperespresso capsules due to which you can  enjoy intense and velvety, aromatic and incomparable espresso, cappuccino or any other type of coffee that you can get only at best baristas. The touch panel on the top makes it simple to make coffee of your own choice.  This espresso machine because of being simple to use, silent and gorgeous design won the prestigious red dot award for product design 2013 for Gotec. The brilliant features of this world's smallest of coffee machines make it totally worth the cost i.e.  1,780 CHF ($1,800).
Via: Appliancist