Inspired by French architecture from 12th century, Gothik-A cabinet is designed by Ferruccio Laviani and manufactured by Italian company Fratelli Boffi. Boasting company's craftsmanship and woodworking tradition to extremes, this Gothic-style cabinet is a perfect representation of traditional decorative pattern.
Gothik-A Cabinet envelops a transparent glass case like a cobweb, creating an eclectic piece of furniture. This decorative furniture unit has been designed to give the surrounding area a contemplative look. Moreover, it grabs attention of those who pass by. One simply cannot ignore the beautifully intersecting Neo-Gothic twirls, separated by the unit's crystal clear surfaces.
The glass cabinet with decorative wooden exterior evokes the façade of a work of 12th-century French architecture. At the base of the cupboard, the wooden decoration flows downwards toward four thin legs. This way the design of this cupboard appears to be lighter and floating in mid-air.
This exquisite piece of furniture doubles as a decorative object in your home, besides serving as a functional storage unit for your clothes, crockery, or other household items. This furniture piece is so attractive that you would love to show it off to your guests. For more information, visit the company's website.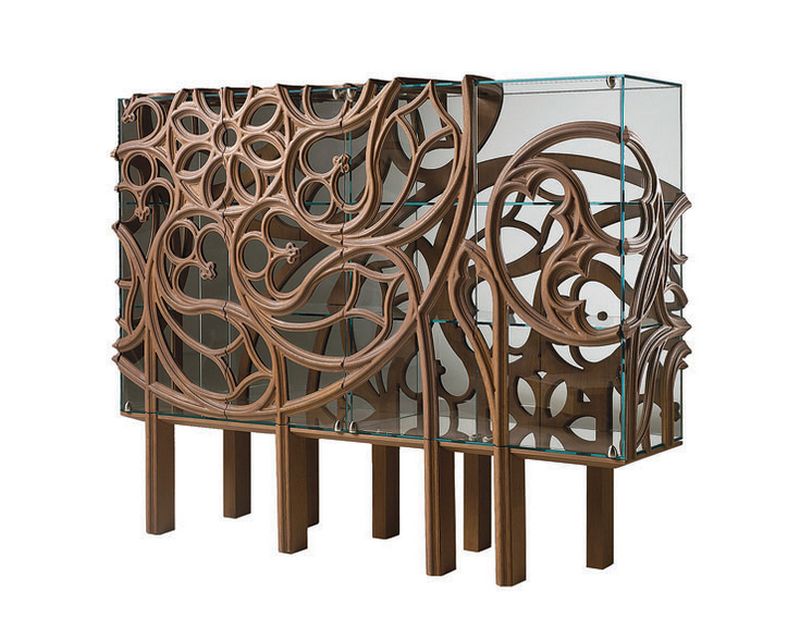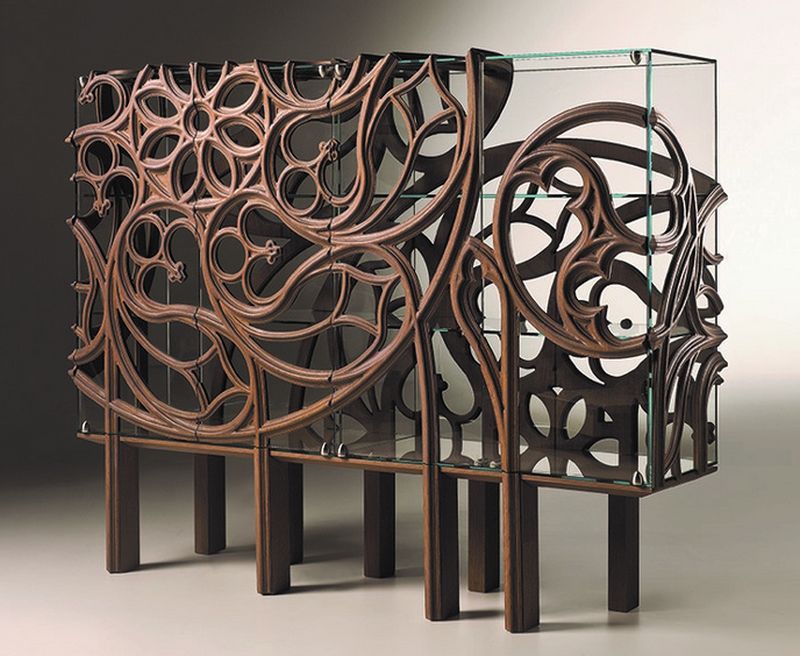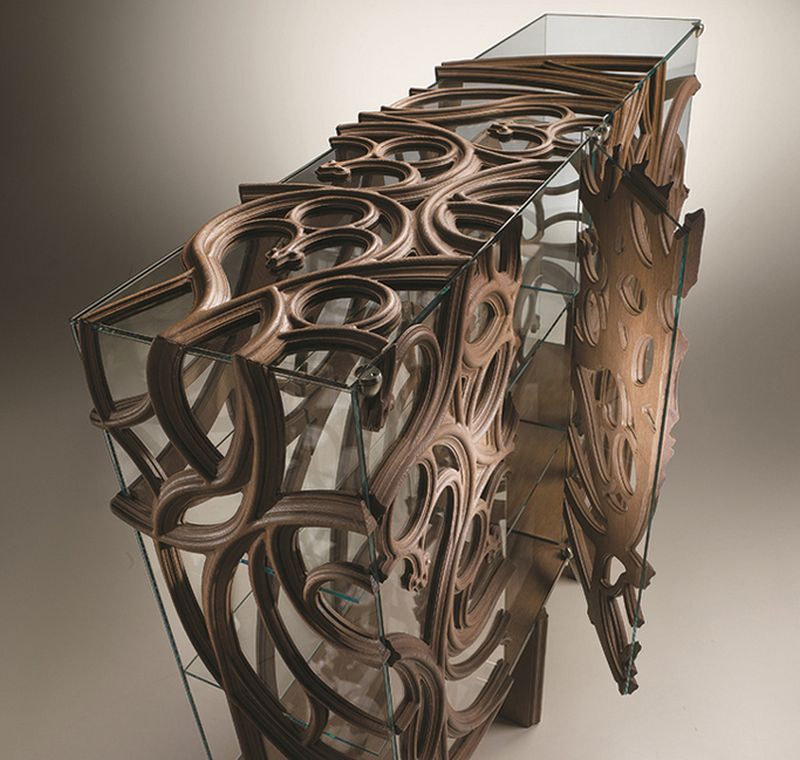 Via: decoNiche