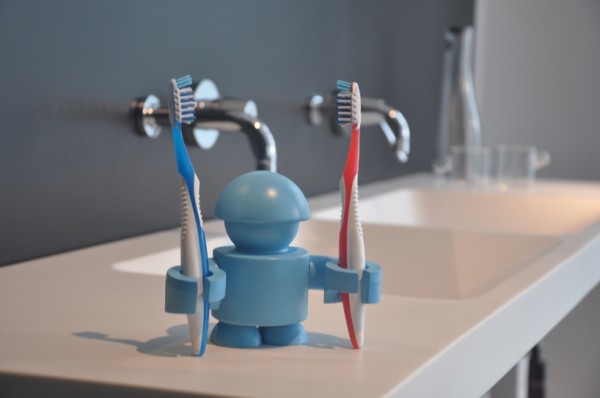 They say: simplicity is beauty. We would go ahead and say: simplicity is not only beauty but sometimes also marketable. And, we hope that is the case with the Kickstarter funded GrabitRobot, a delectably bantam piece of multi-purpose holder shaped in the form of a cute robot. Exhibiting a simple range of color schemes like light blue, lime green and mango, this 5-inch robot is crafted out of hardy ABS plastic.
Created by Trinkits Design, a start-up company (comprising of designer duo of husband and wife), the theme of the robot is all about that simplistic essence derived from elementary toys and other art pieces. In fact, on closer inspection we can comprehend the use of effortless geometrical shapes, with the hemisphere being used as the helm and the cylindrical form comprising of the torso.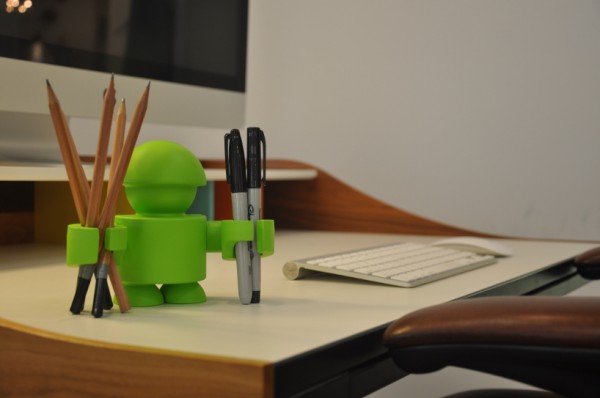 This simple design combined with the intrinsic vibrancy should be a hit in their $7,000 Kickstarter campaign, which started from yesterday. Furthermore, when combined with the functionality of holding a variety of stuff from pen, pencils to toothbrushes, the practical conception is already a hit in our books.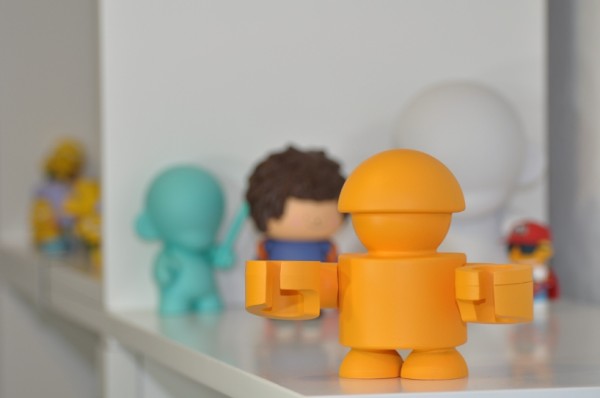 Via: TrinkitsDesign