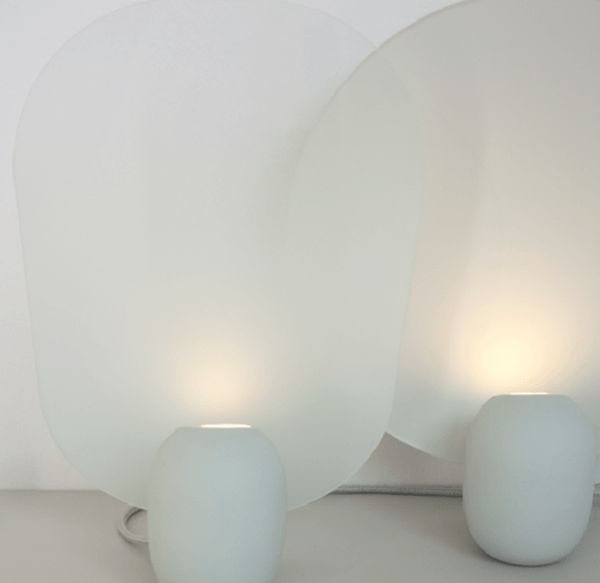 Lighting plays a major role when it comes to interior designing. You can find lighting fixtures such as pendants and chandeliers or portable lighting like table lamps that can brighten up your interiors with ample light while ornamenting the room with their beauty and elegance. Out of all, the flamboyant table lamps are extremely popular as these provide a portable lighting with a decorative flair. Here we shall be discussing about one of such table lamps that fascinates the onlooker with its charming glow of reflected light. Dubbed as Gradient Table Lamp, it is designed by Wendy Legro and Maarten Collignon of the Dutch based WM studio that won the appreciation of the visitors at Salone Del Mobile 2013.
The Gradient Table Lamp is the modern interpretation of the old classic oil lamps and candle holders. Their base is made out of colored porcelain. This base houses the light source, which is an LED light and has suitable openings in the upper part that allows the light to escape out. This light when pushed upwards illuminates the characterizing panels made of shaded borosilicate glass. A beautiful light show is witnessed through the reflected LED light.
Available in four glamorous colors grapefruit, orange, mint and white, the Gradient Table Lamp and the Reflector Lamp were the two lighting designs from the WM studio that got the opportunity to be exhibited within the spaces of the Ventura Lambrate at Milan Design Week this year.