Working from a desk is surely boring and not a wee bit healthy for the body, unfortunately, that's the best way humans have learnt to work. But if you think the way Geoffrey Pascal, a recent graduate from the Design Academy of Eindhoven does, you will find an alternative.
Pascal has designed a furniture line for those who have fear of working from a desk – or, are probably bored of it. Dubbed Grafeiophobia, the uncommon office furniture pieces are designed in a manner to let you work in sleeping posture sans a desk and chair.
Made from bed foam and metal frames, the Grafeiophobia furniture line includes three pieces – Basic Desk, Triclinium Gum, and the Flying Man, each consists of two or three units. These units collectively hold into positions so that you can work in most common sleeping positions that people usually take while working from bed.
Also Read: Architect Turns Shipping Container into Home Office
They are designed to mimic the 'Neutral Body Posture' developed by NASA as the ideal resting/working position for travelers in space. The multiple units of each furniture piece distribute body-weight and muscular effort across multiple support points creating less stress on the lower back, arms and shoulders.
This out-of-the-box office furniture line is definitely not for everyone out there. Nonetheless, if you are looking for an alternative to a work desk, Grafeiophobia furniture is a good option.    
The furniture collection was showcased at the Design Academy Eindhoven Graduate Show 2018 during Dutch Design Week.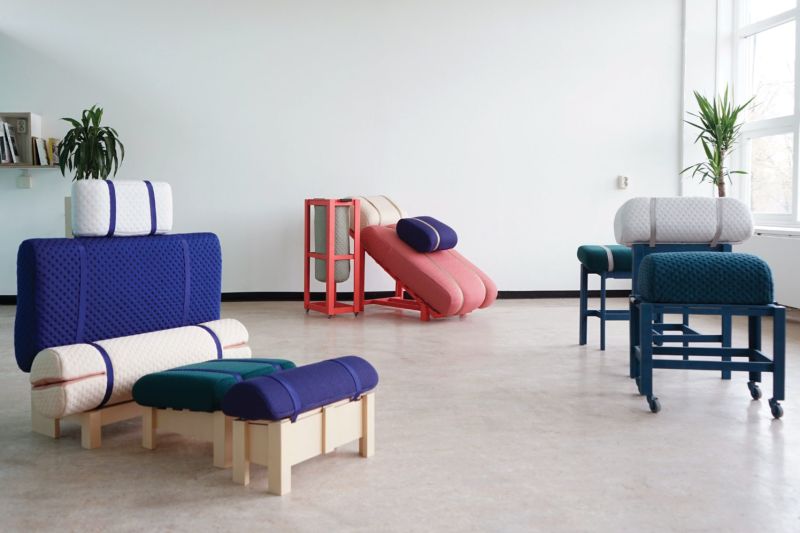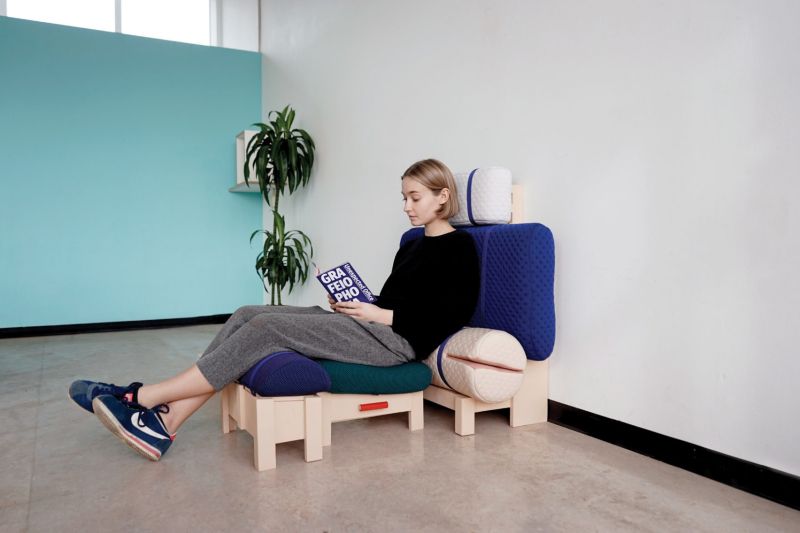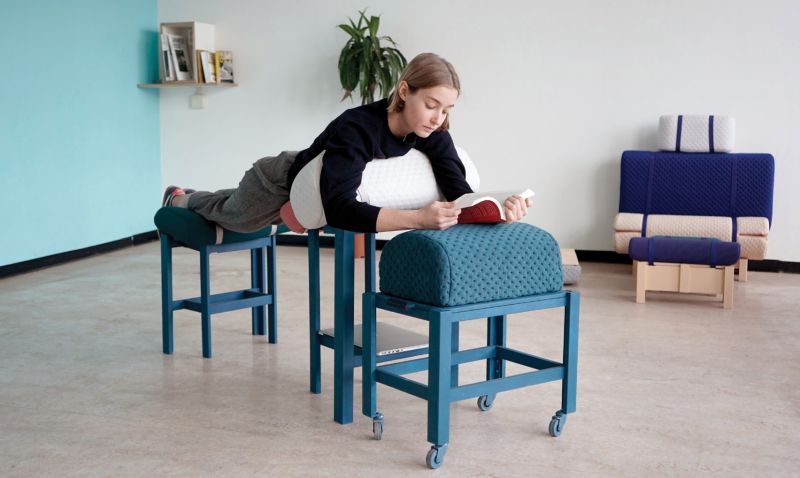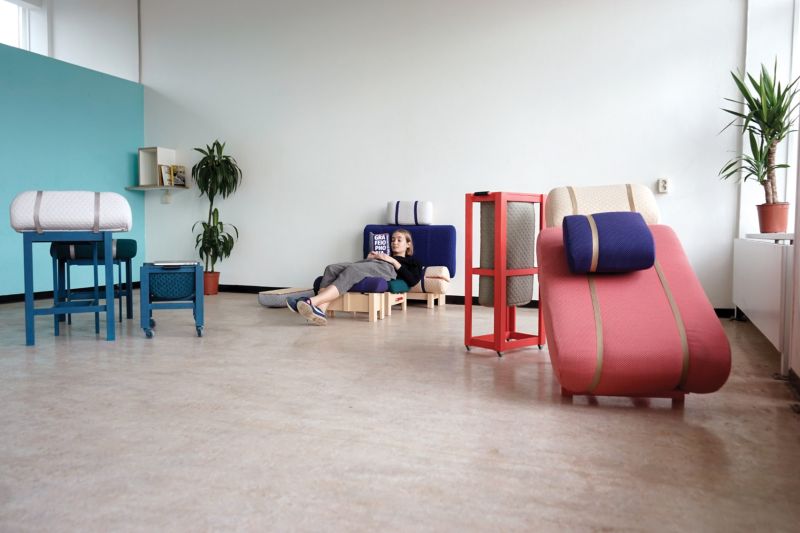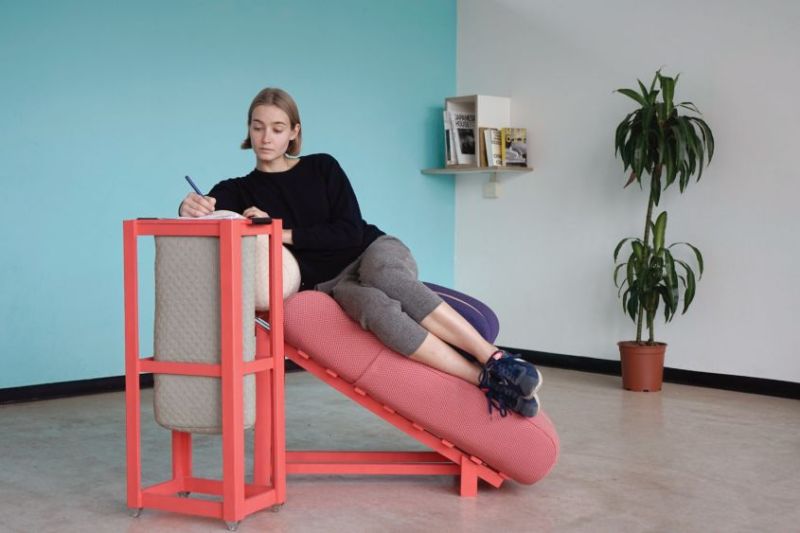 Via: Dezeen