Spanish multidisciplinary team Grpht Dsgn has created a minimalist, fully-functional shelving system, dubbed Graphite. Inspired by honeycomb patterns, the shelving system consists of several hexagonal-shaped units that are stacked on each other to form a practical storage.
All thanks to its modular design, the shelving system can be customized as per the user's need and spatial restrictions of a living space. The entire unit is made from resistant coated aluminum, which makes it strong and stylish storage item.
It is not a wall-mounted unit, in fact it's meant to stand freely on the ground. It consists of few "C-shaped" parts for the body, "V-shaped" parts for connecting different piece and "L-shaped" units to form a hexagonal wall. It is easy to construct and dismantle when not in use.
Due to the shelving unit's flexible design pattern, it can be used for multiple purposes. For instance, it can be used to store clothes, shoes, books, decor pieces or in a kitchen for utensils. It is a very useful object for people living in limited space apartments. Besides being a practical home furniture, the Graphite shelf can also be used as a functional office furniture or as a window display unit in stores.
Currently, the project is seeking funds on Kickstarter for €70,000 target amount. For early bird price €159 (approx. US $180) you can get a three modules set, whereas for five modules set you need to spend €259 (approx. US $294).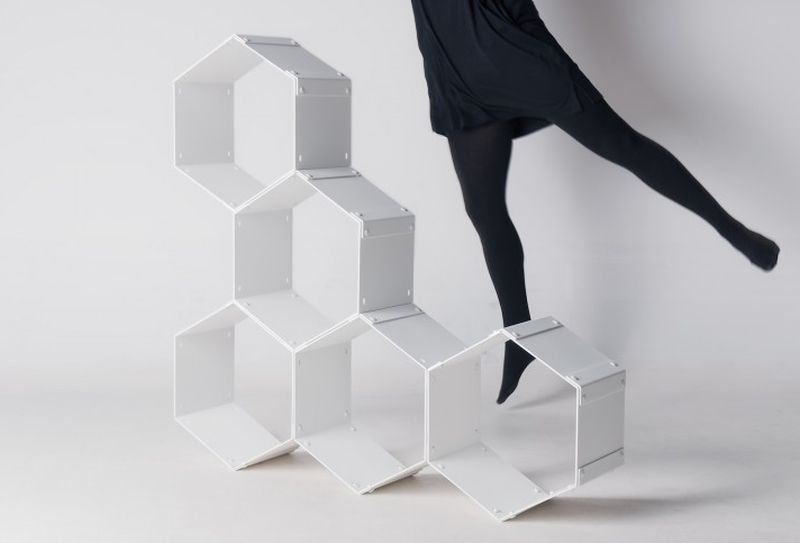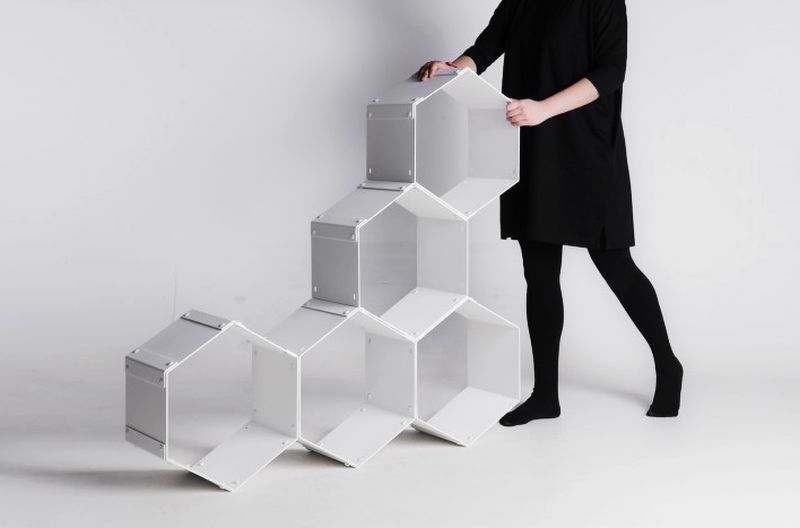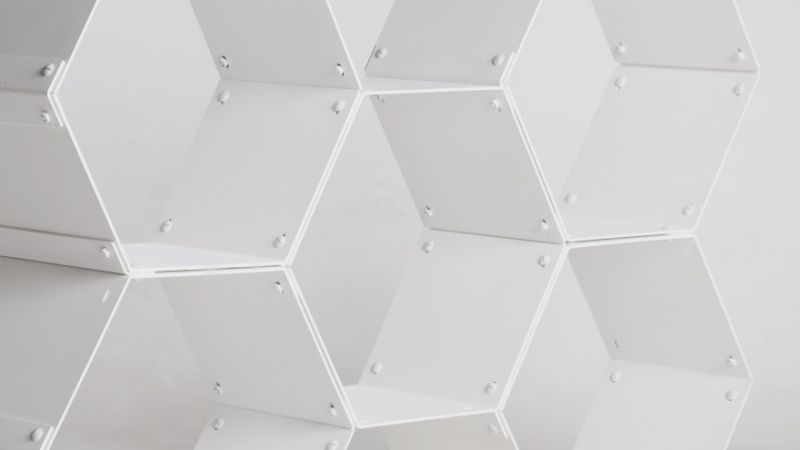 Via: DesignIndaba