Think you're living your life on the edge? Have a look at the stunning green-roofed Tula House that is literally hanging on edge of a cliff with support of only two steel rods. It is designed by Canada-based Patkau Architects on a coastline of Quadra Island in British Columbia to explore rich diversity of the surrounding landscape.
Geometry of the house clearly depicts irregularity of the area enveloped in rocky ledges, beach and forest. The architects used natural wood, raw concrete and steel for its construction to naturally blend the house into the surrounding landscape. Its roof is covered with natural moss to make structure of the house look like a part of the surrounding dark forest.
Furthermore, interior is also touched by the beauty of nature as designers have brought several natural elements into various sections of the house including kitchen, bedroom, living room and patio. Every room from bedroom to kitchen features floor to ceiling glass curtain walls, offering maximum panoramic views of the Pacific Ocean. Oceanic views are also brought into the house with an indoor pool for the residents to relax in peace.
The contemporary abode offers stunning views while sitting inside a beautifully designed minimalist interior. Incredible architecture of the house must be experienced by someone who fantasize of spending entire life in lap of nature. You can have a close look at various sections of the house in images given below and speak your mind on its striking architectonics after the jump.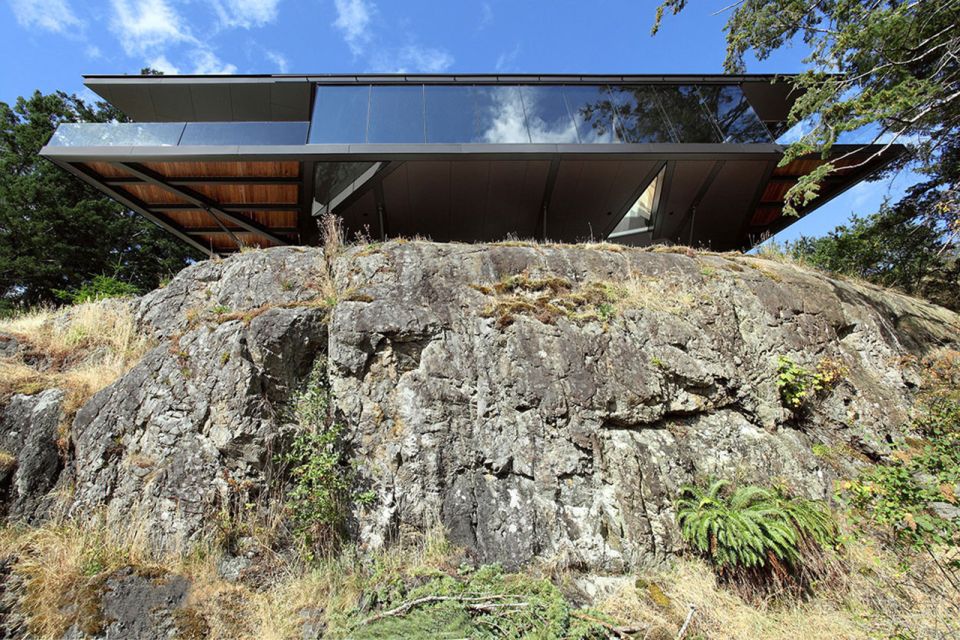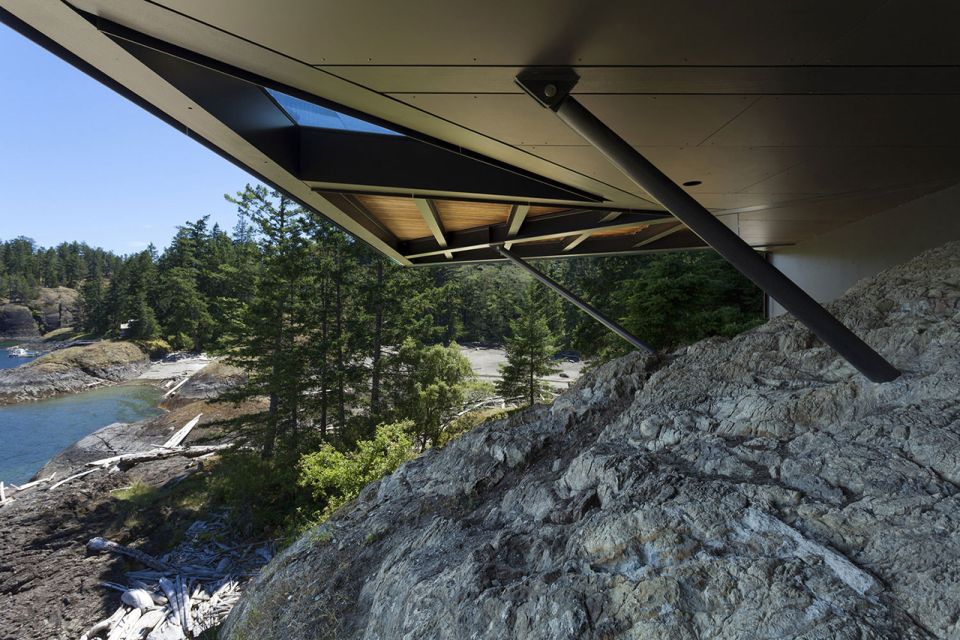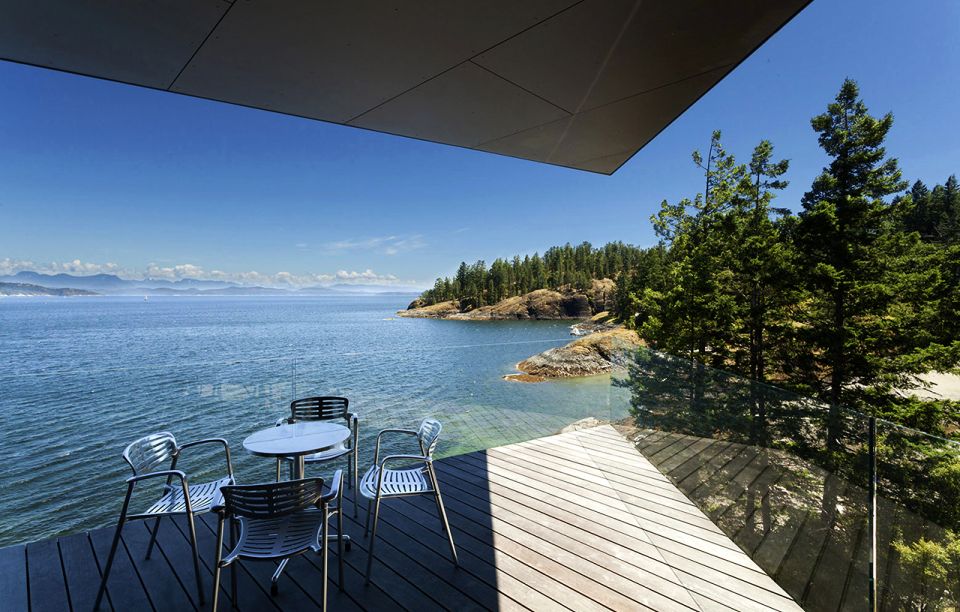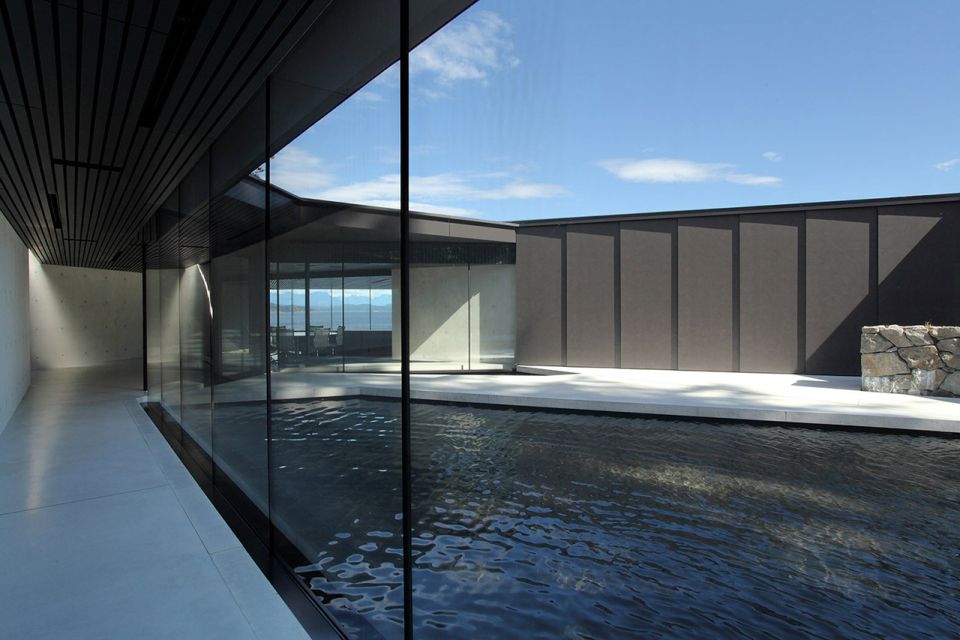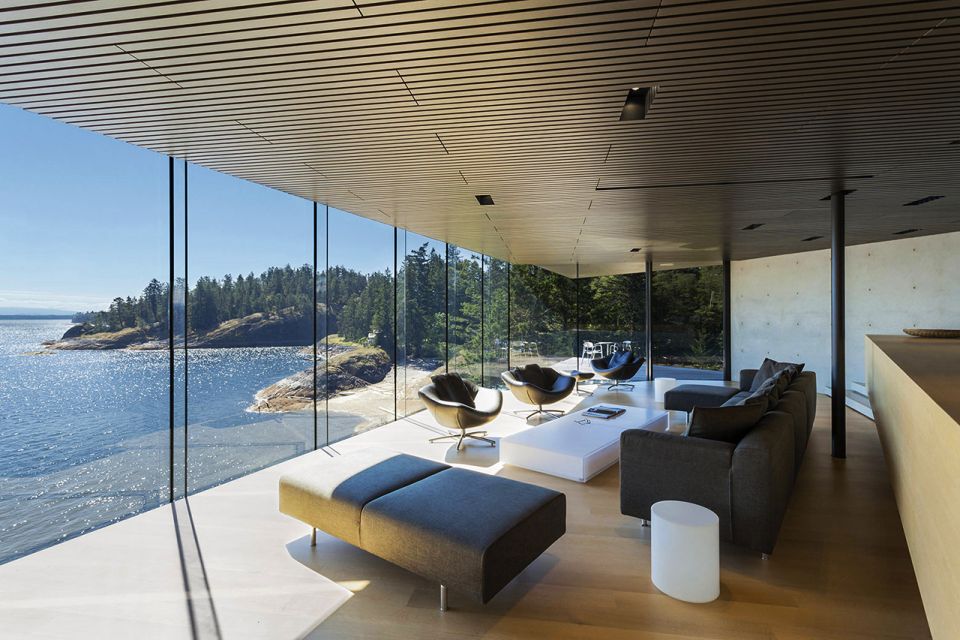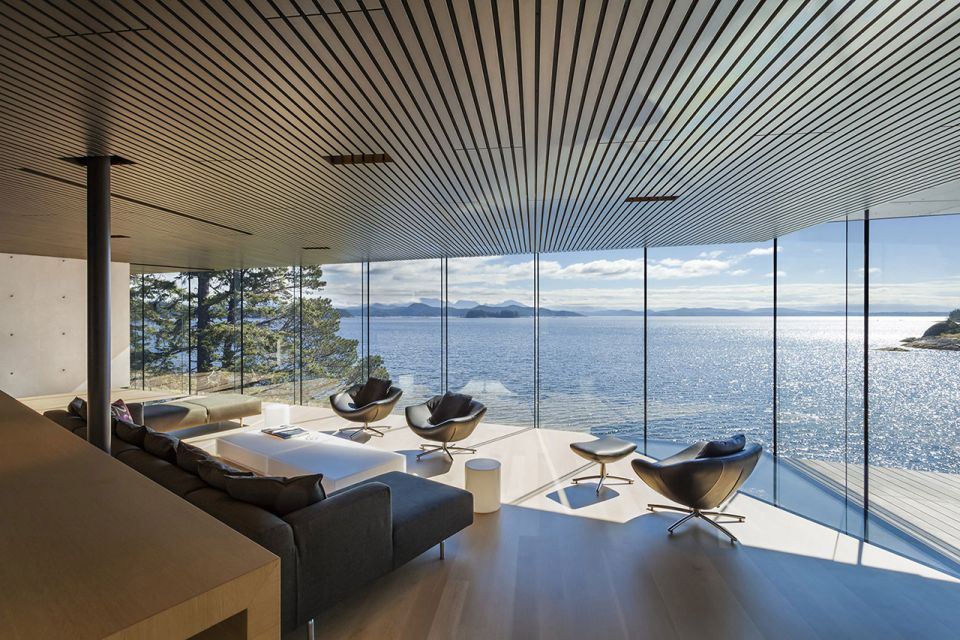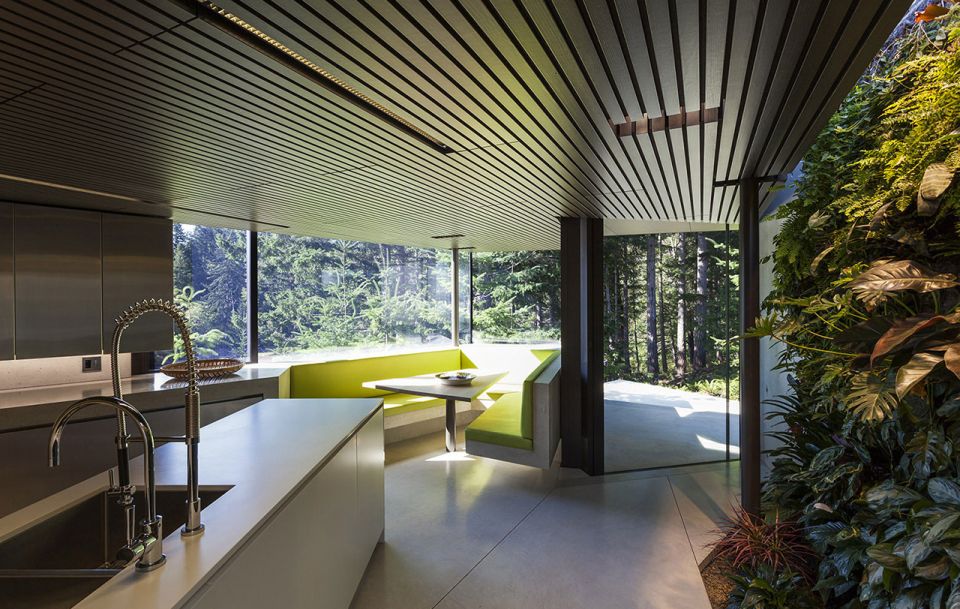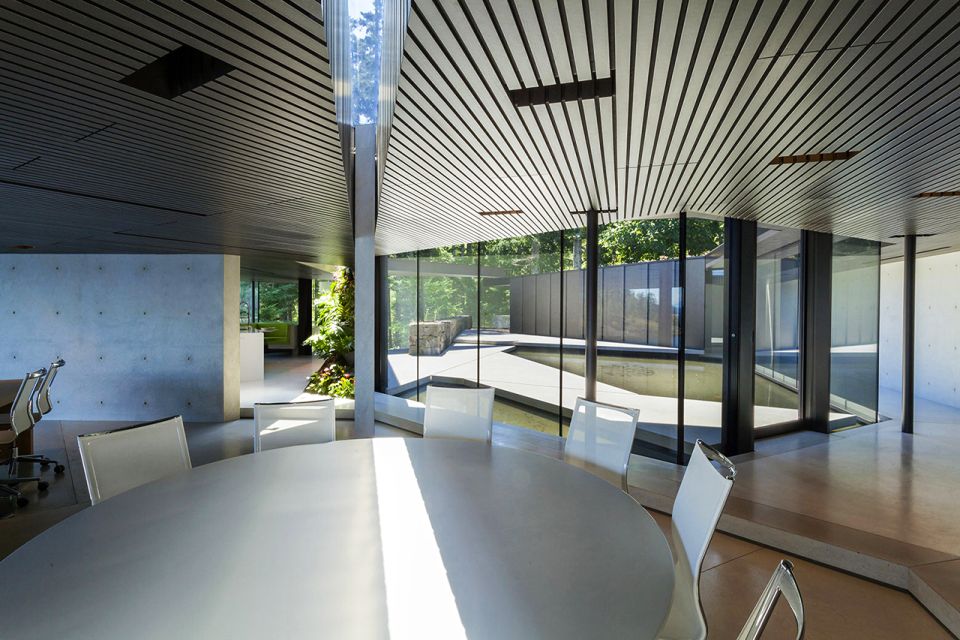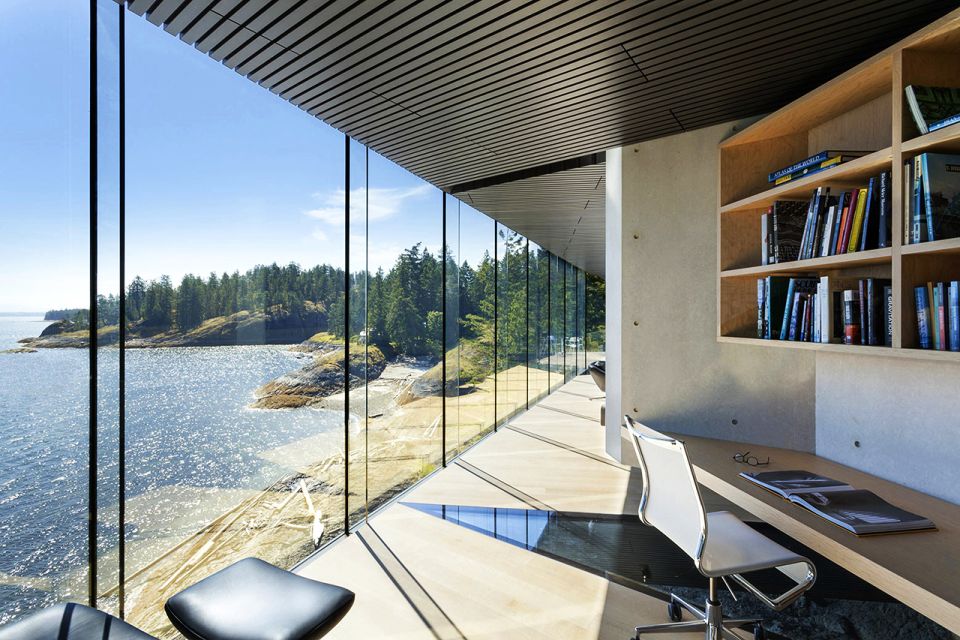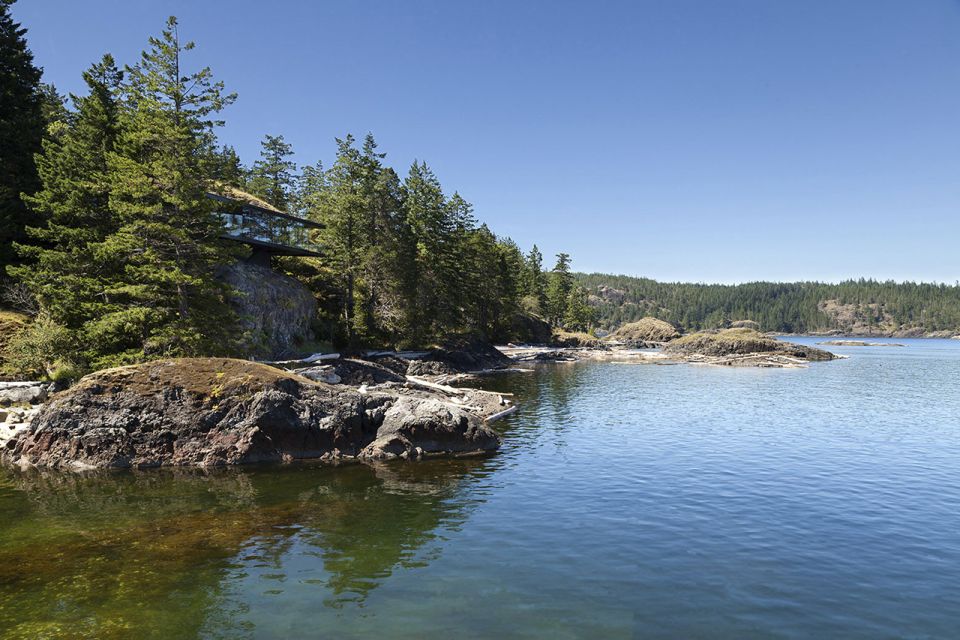 Via: HypeBeast