Two renowned green activists Matthias Gelber (Greenman) and Dr Paul D'Arcy have collaborated with various Malay experts and sponsors to build Greenman tiny home which is an ideal solution for urban dwellers seeking housing optionsin the region. It is the first ever first ever extreme zero energy, completely off-grid, carbon neutral and affordable house in Malaysia that is built from locally-sourced recycled materials to minimize the overall carbon footprint. Inspired by traditional Kampung houses, this tiny home also sits on mini stilts to eliminate inclusion of ACs to keep the interior temperature pleasant in all seasons.
This tiny home is equipped with affordable solar arrays to keep external energy use at par, while rainwater harvesting system, water storage tank and zero water toilet are also included to recycle all its produces. It is designed to be fully sustainable, meaning you don't need external electricity, water supply and other measures to keep it cool.
Last year in September, its prototype construction has been started at the Construction Research Institute of Malaysia (CREAM), a research and testing arm of the Construction Industry Development Board (CIDB) Malaysia, and was completed in February this year.
Dr Paul D'Arcy said;
We chose recycled, upcycled, locally-manufactured and sustainable materials whenever possible in an effort to provide a carbon neutral structure
Its walls are constructed of wood wool cement, a lightweight and insulated wood sustainably planted in Malaysia. This tiny home is an affordable and flexible housing solution that can also be moved in adverse natural or personal circumstances.
Measuring 4.8m x 2.4m, this mobile home easily fits in a standard parking lot, so if you're in need of travelling, it can be useful. On the inside, there is a single bed, foldable furniture, countertop and a skylight with cut soda bottles to allow only sunlight but not the heat. Moreover, recycled cooling fans from old computer notebooks are also included to promote air circulation inside. There are USB chargers to power phones and other accessories.
Dr Paul D'Arcy finds it useful for young and old both, as it is an affordable option with no bills at all. If you also want a home that reduces regular utility bills, this is an inspiring design for you. For Malaysian people, it is an educational tiny house project that revolves around removing AC and other heavy accessories from the home design. For this, the design team insulated it so perfectly that it stays cool on its own all year round. Greenman tiny home is currently on display at Construction Research Institute of Malaysia in Jalan Chan Sow Lin.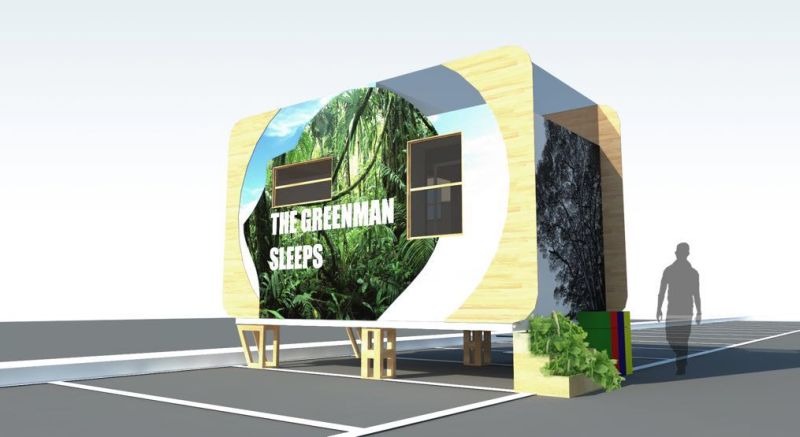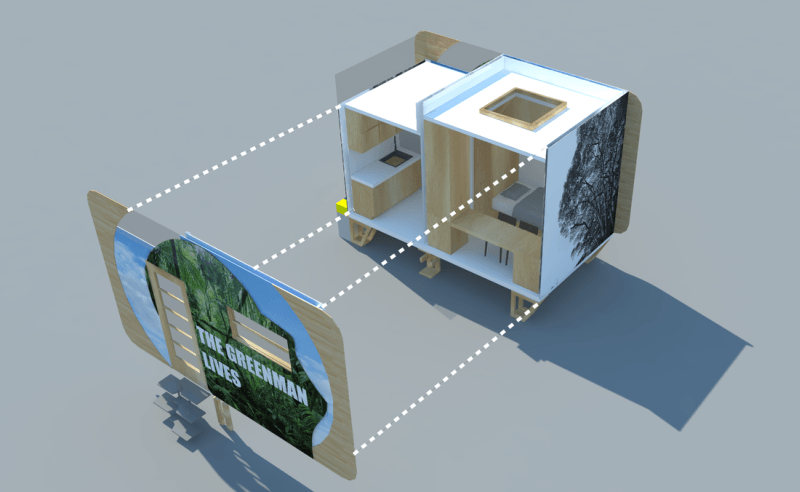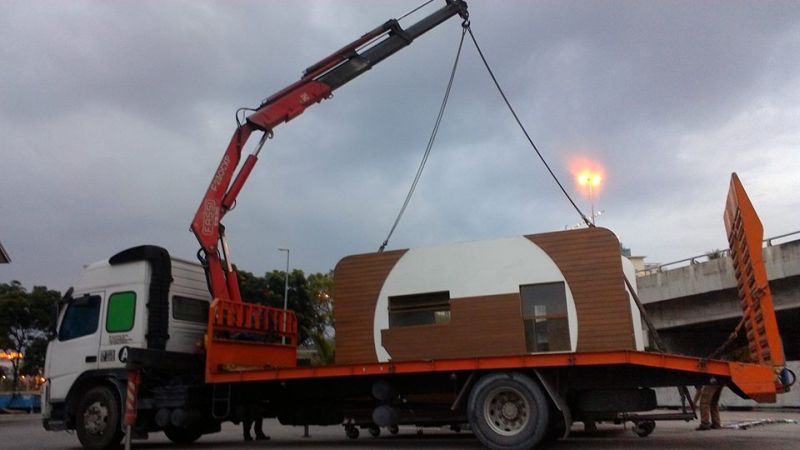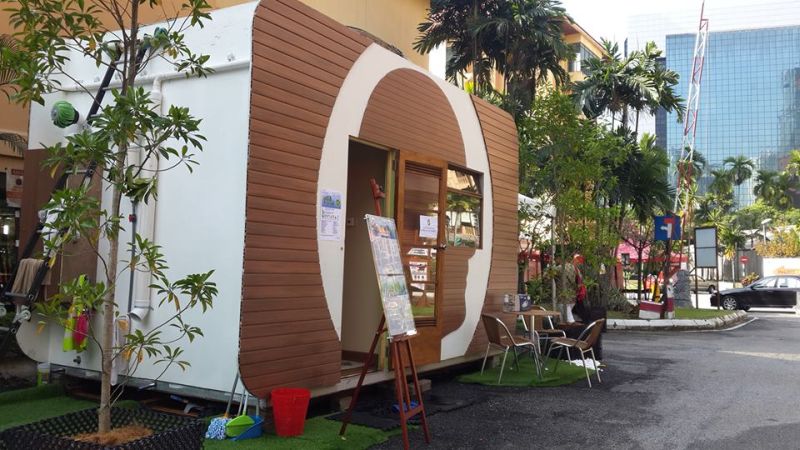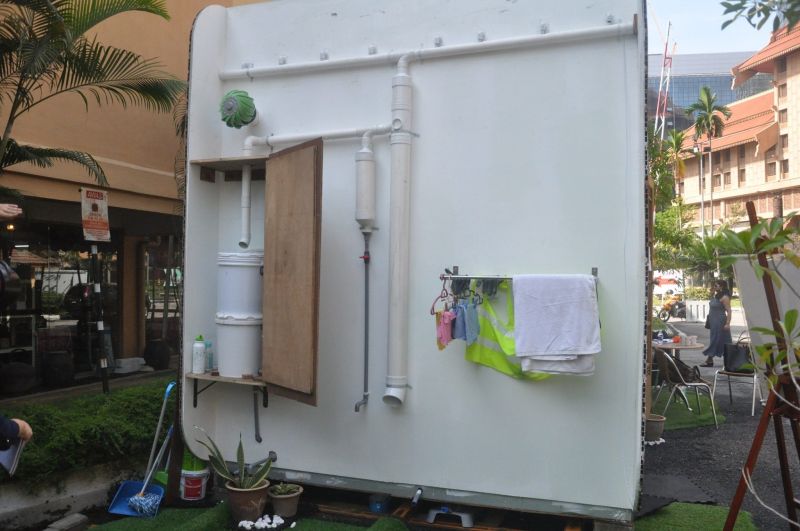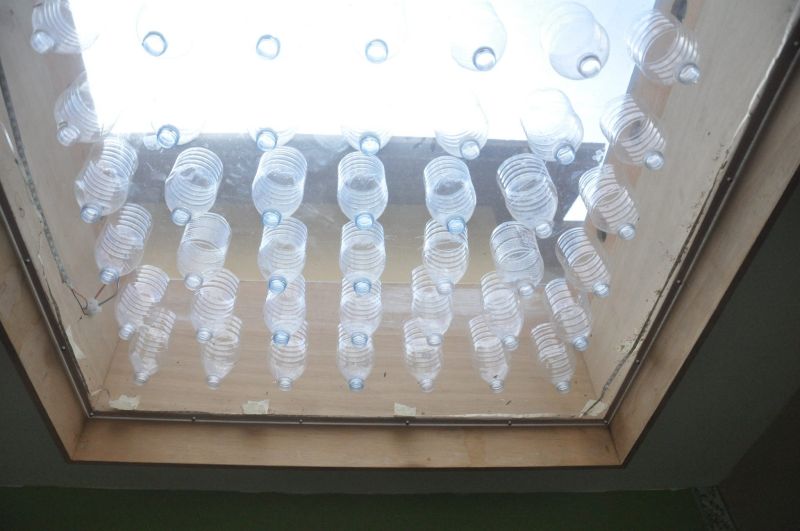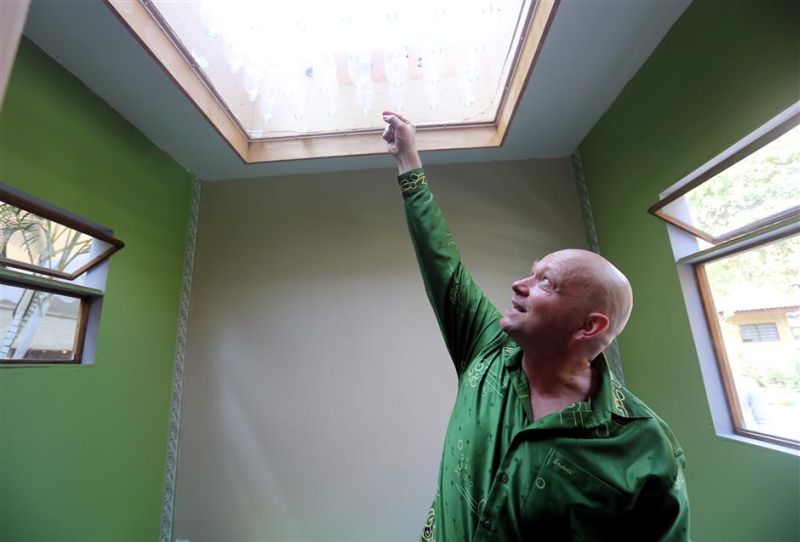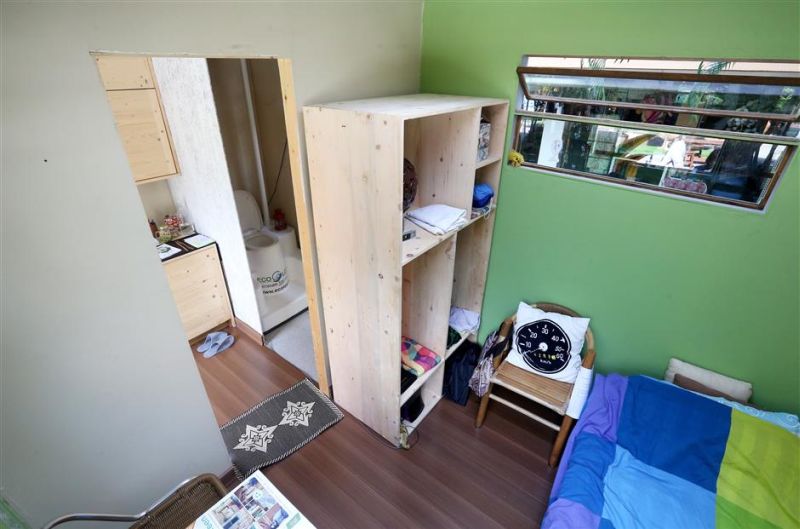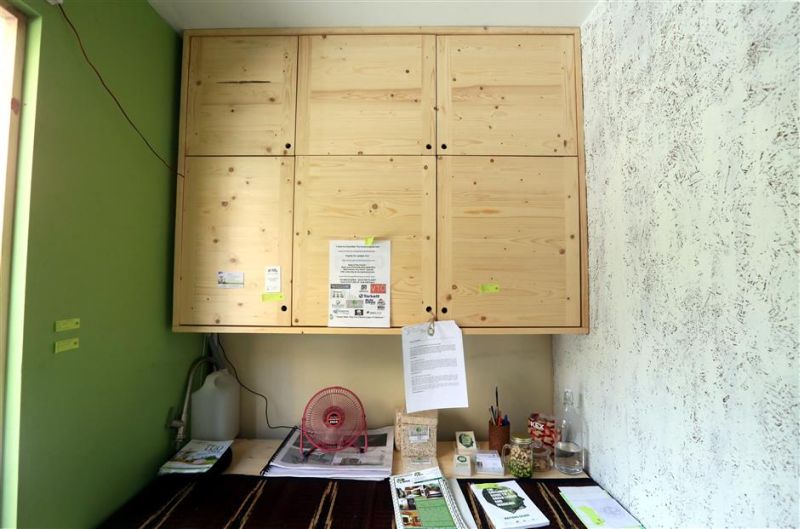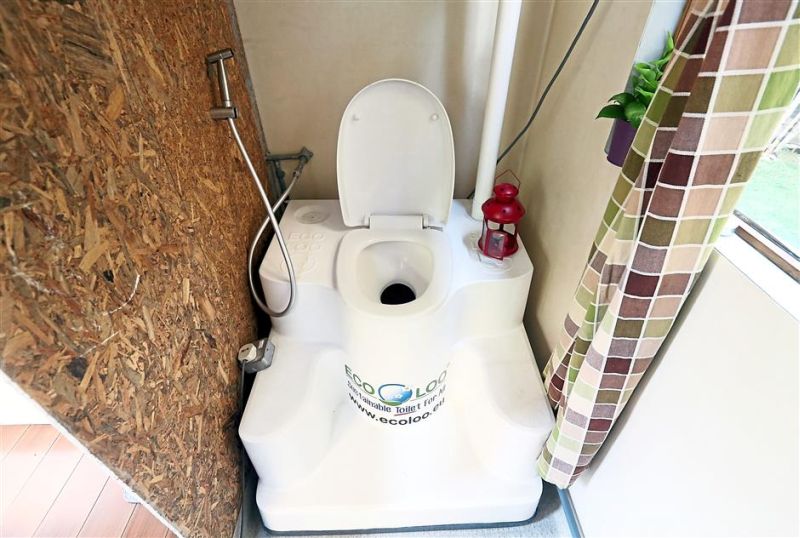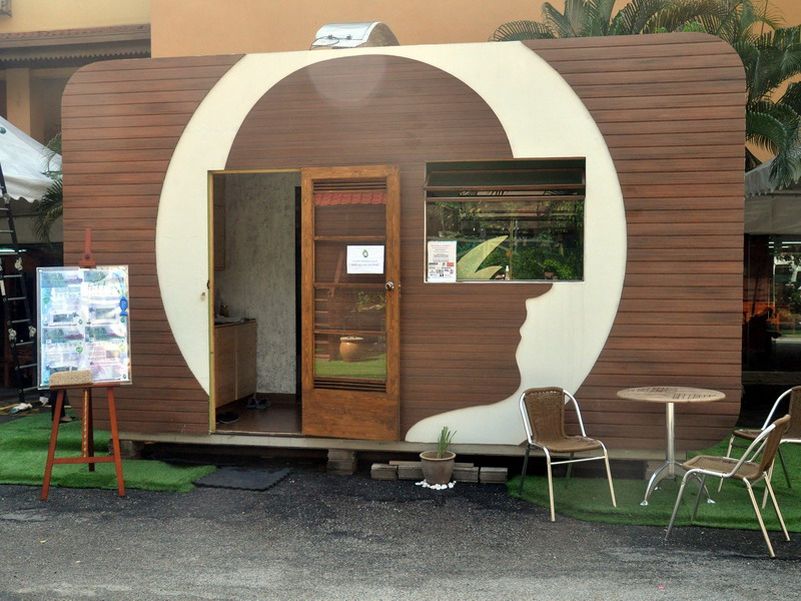 Via: Star2