Tiny house movement motivates everyone to take responsibility for minimizing the negative impact on the earth. A Toronto-based company Greenmoxie also strives to contribute to the movement, so its co-founder David Shephard and green building consultant Ian Fotheringham have built a contemporary tiny house on wheels with sustainable, eco-friendly and off-grid properties.
On the outside, cedarwood siding is charred using famous wood preserving Japanese technique called Shou Sugi Ban. This off-grid tiny mobile home features a drawbridge deck that can be electrically lifted or lowered for making use of the additional space outside.
Interior
The Greenmoxie tiny house on wheels has 340-square-foot living space that is beautifully furnished with hardwood oak flooring, reclaimed wood ceilings and modern windows. Alongside the main door, a seating bench is positioned against the wall for making more space, and just next to it an RV table serves as the coffee table, but it can also be placed next to the big window to serve as a dining table.
It includes a complete kitchen with large sink, and mini wood stove as well as a propane heater for keeping the space pleasant in all seasons. Just like most of the tiny houses, the space under the stairs leading to the upside loft is used as storage shelving. In the loft bedroom, there are windows in opposite directions for making the space airy by assisting cross-ventilation.
A home is incomplete without a bathroom, so there is a spacious bathroom with a composting toilet. Plus, a rainfall-style shower that can be accessed through reclaimed barn wood sliding door.
Exterior
The dual-pitched black metal roof in Greenmoxie tiny house makes the loft area well-ventilated, and the spray foam insulation keeps the entire space pleasing. Four batteries and a 1kW solar PV kit with the custom racking system are integrated to suffice the energy requirements of this off-grid tiny house. There is also a 200-liter barrel for harvesting rainwater and the tiny home utilizes greywater treatment for recycling water.
This sustainably-built mobile home has an amazing layout and it is equipped with bespoke features to suit the needs of people searching for luxurious green tiny homes. It is an eco-home that contains all things that are required for a comfortable stay.
This beautiful tiny house on wheels with the base price of $65,000 can be yours, but you have to contact the designers on their official website.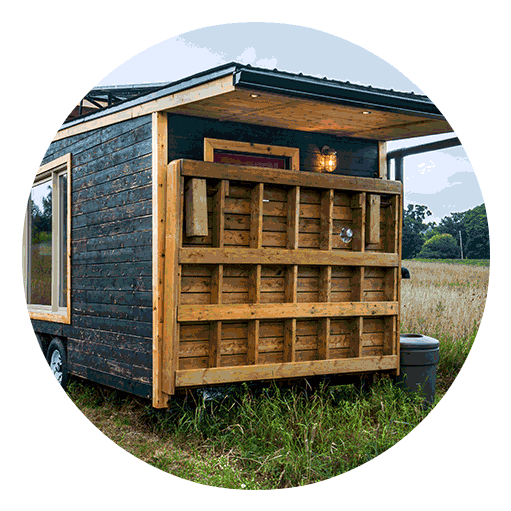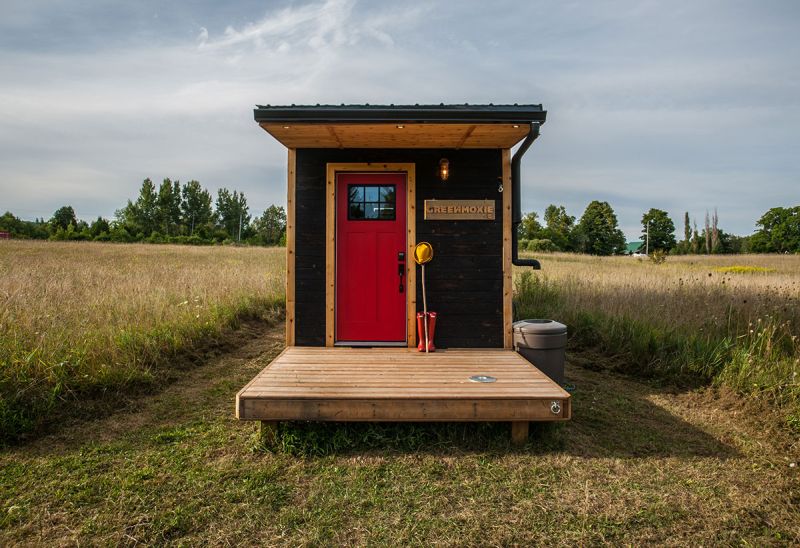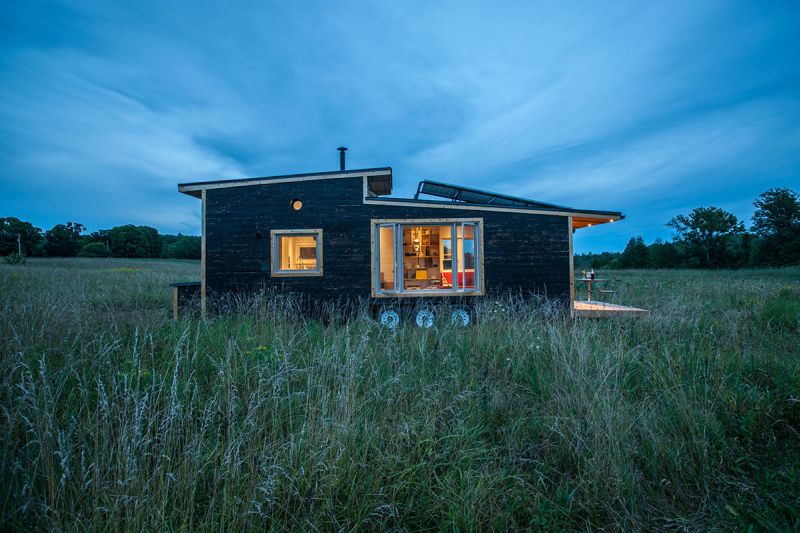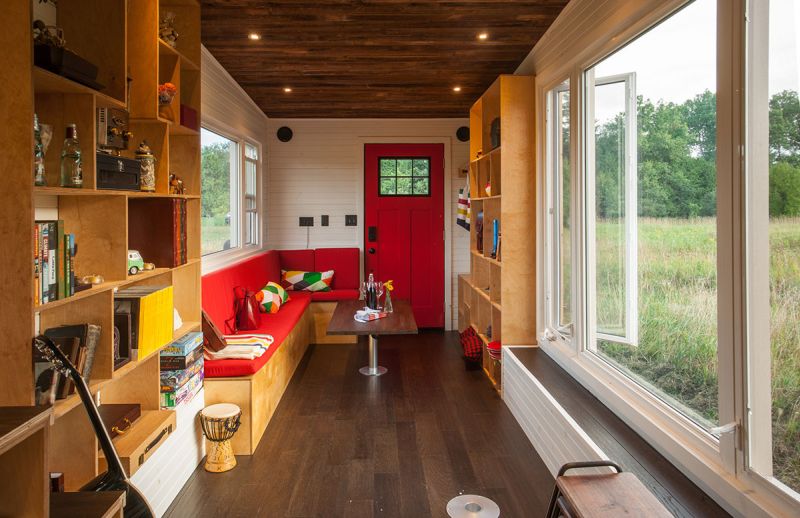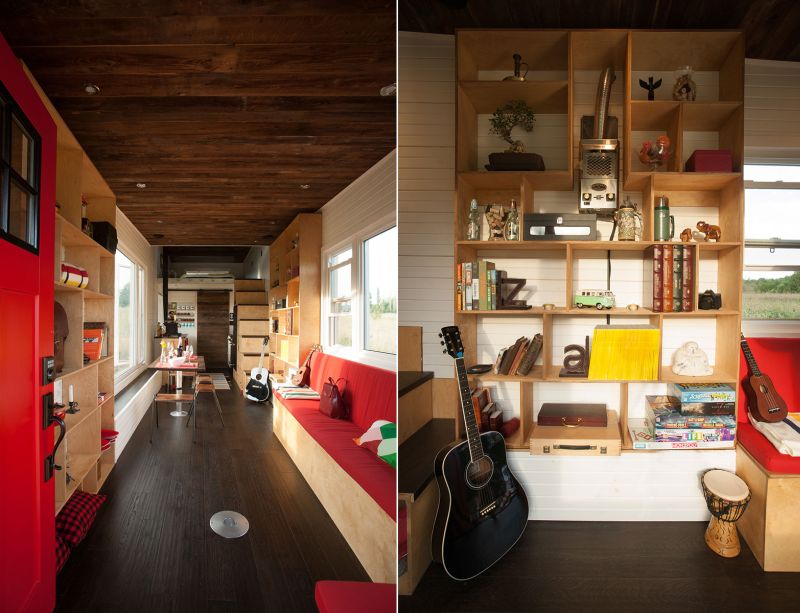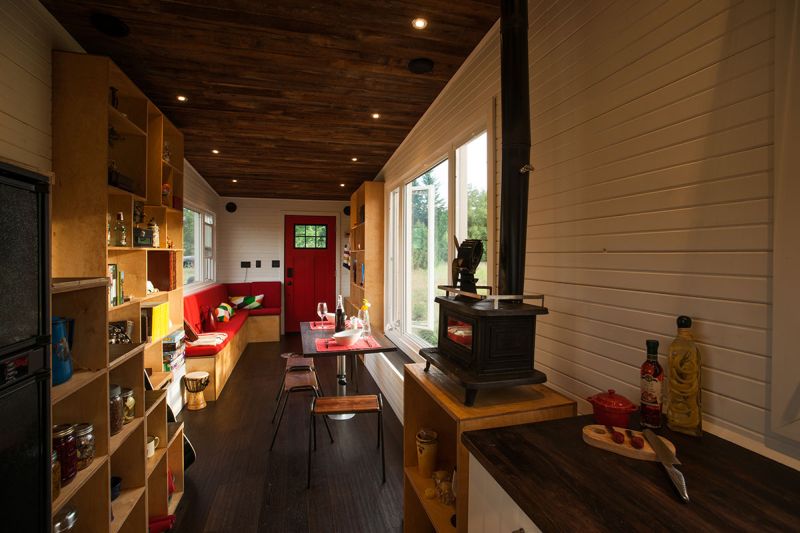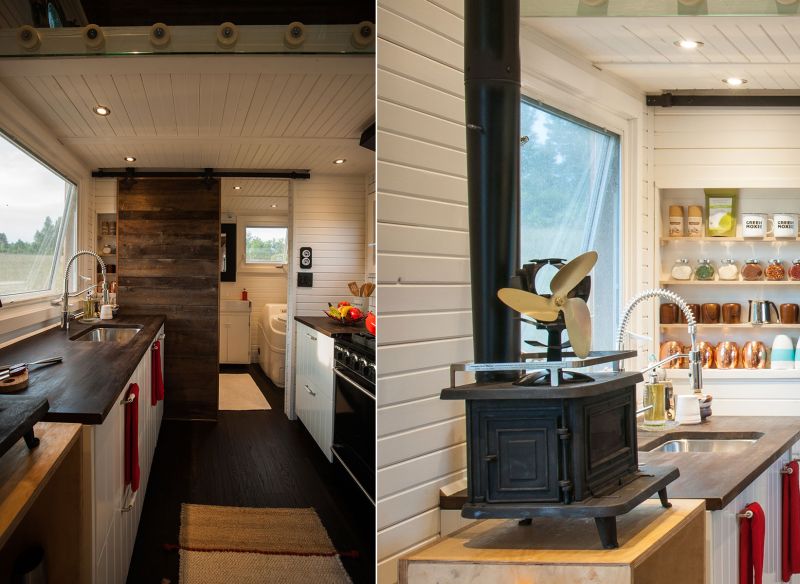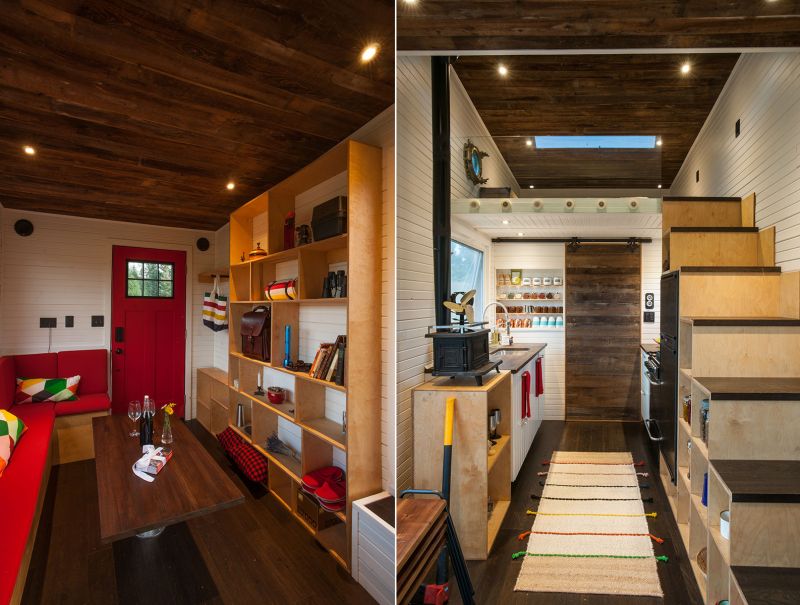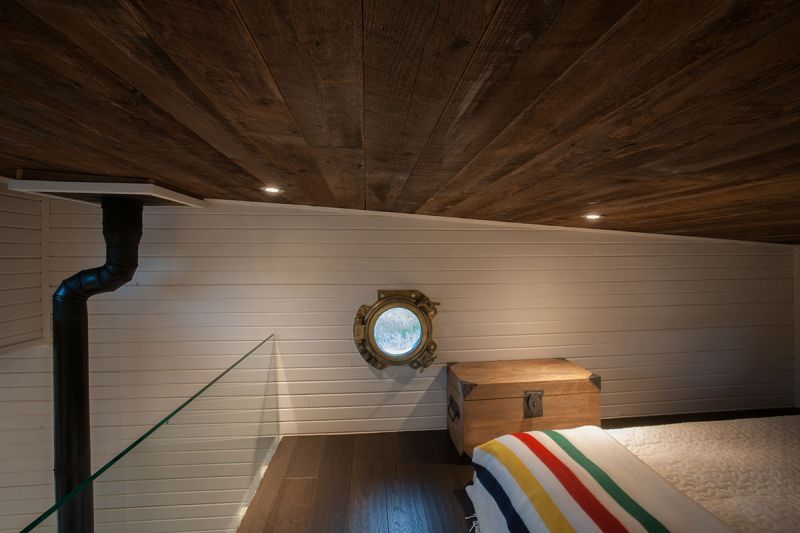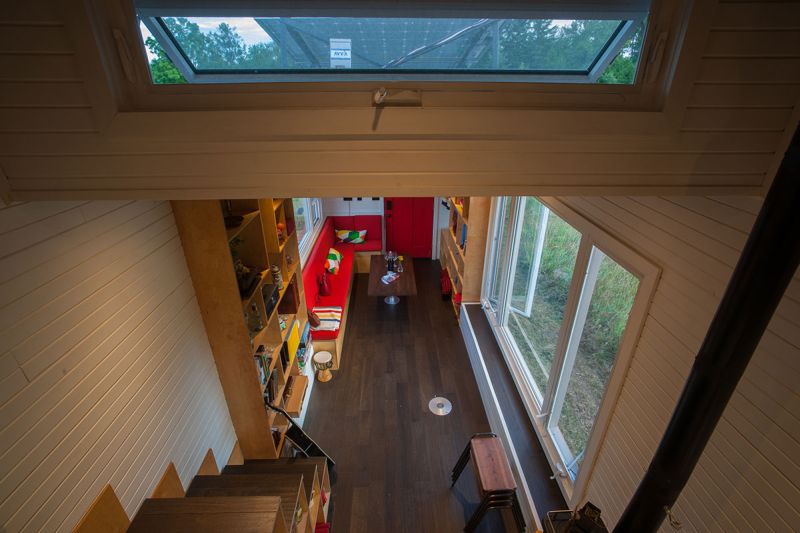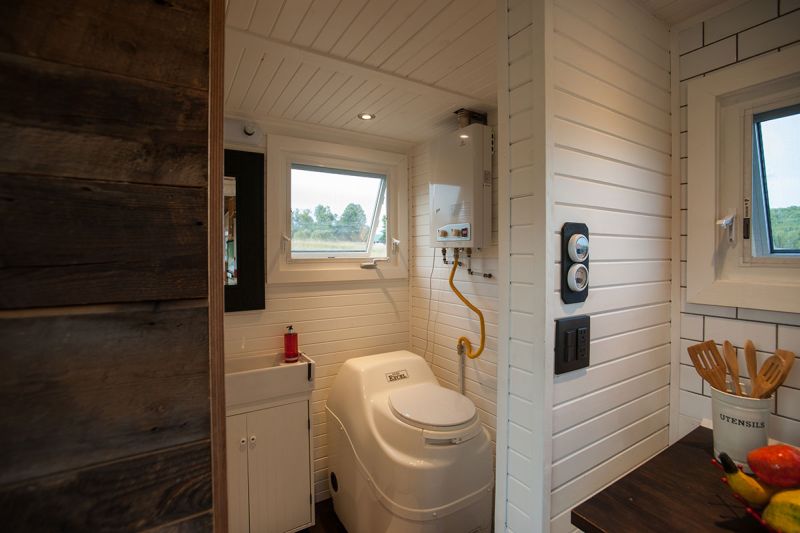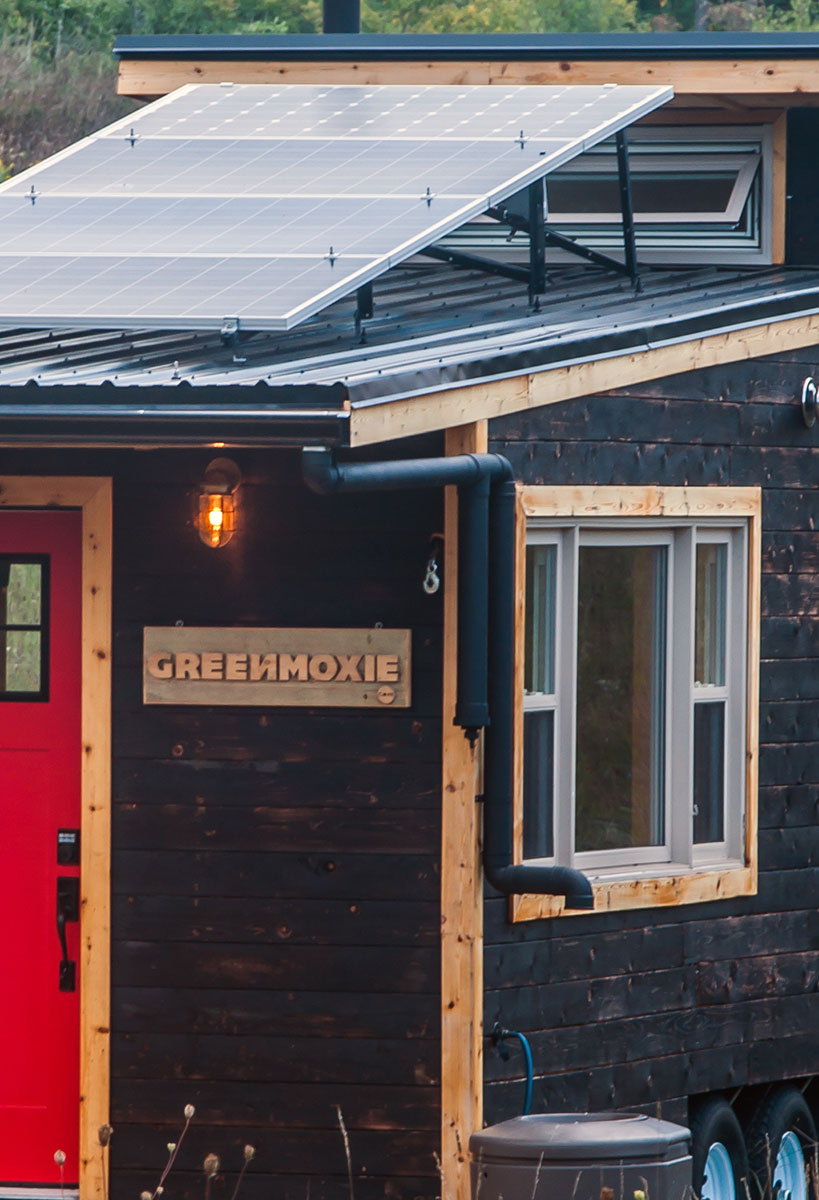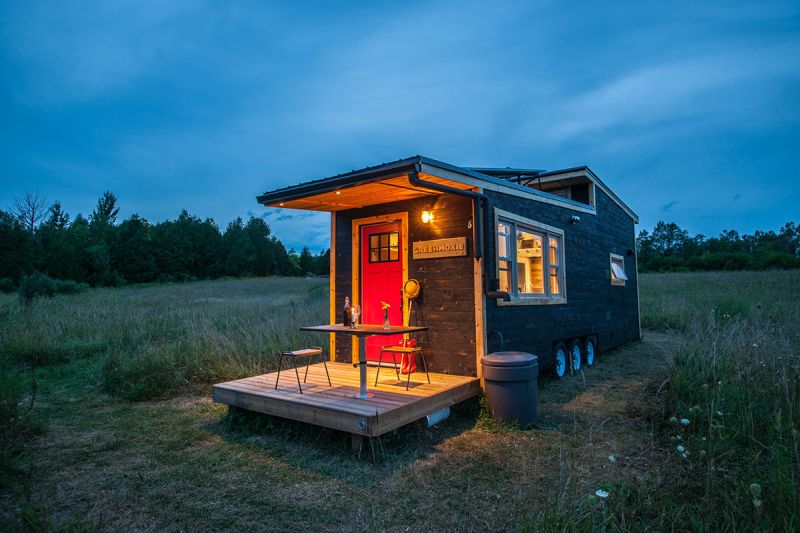 Via: TreeHugger