Located in Greenwood Heights in Brooklyn, the 2,280 square-feet home is on sale for whopping $2.25 million. The unique loft-like home features minimalist yet attractive elements such as two serene landscaped gardens, wood-burning fireplace, two car garage and curb cut. Interior is sun-filled with multiple skylights and plenty of windows, bringing in natural daylight as well as fresh air for ventilation.
On entering the house through its private courtyard garden, you'll see a spacious chef's kitchen along with 8-person dining table. Kitchen is clad in white paint and have minimal interior decor along with classic white cabinets, ample built-in storage, a glass wall facing front garden, a vintage Chambers stove, a Bosch dishwasher and sub-zero refrigerator.
Similarly rest of the house is also white-washed, having industrial-style finishes incorporating enough storage, built-in white oak bookshelves and fireplace in living area. The master bedroom offers a large en-suite bath and cedar-line wardrobe. On the other hand, the second bedroom overlooks a beautifully landscaped side garden.
Furthermore, it comes with both radiant heat as well as central air-conditioning facilities, making it a perfect contemporary abode for comfortable living. With all these hi-end features and facilities the house is worth the asking price. So, would you like to buy this elegant home for $2.25 million? Spare your thoughts about this unique industrial-style home.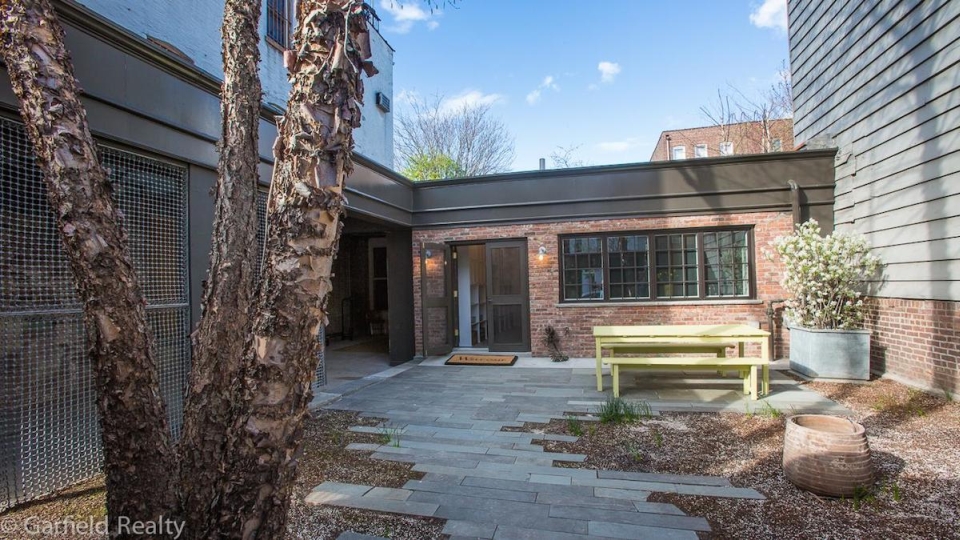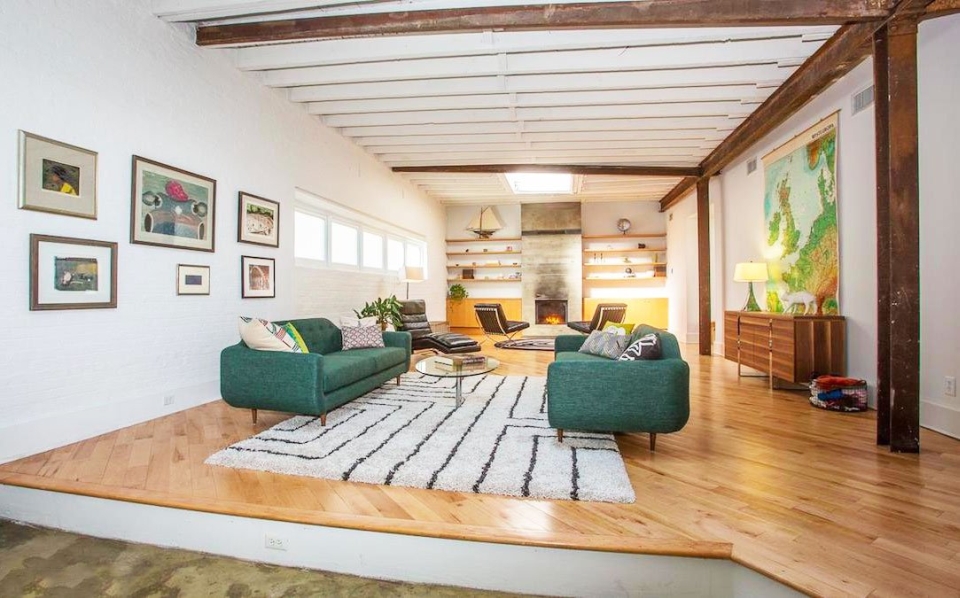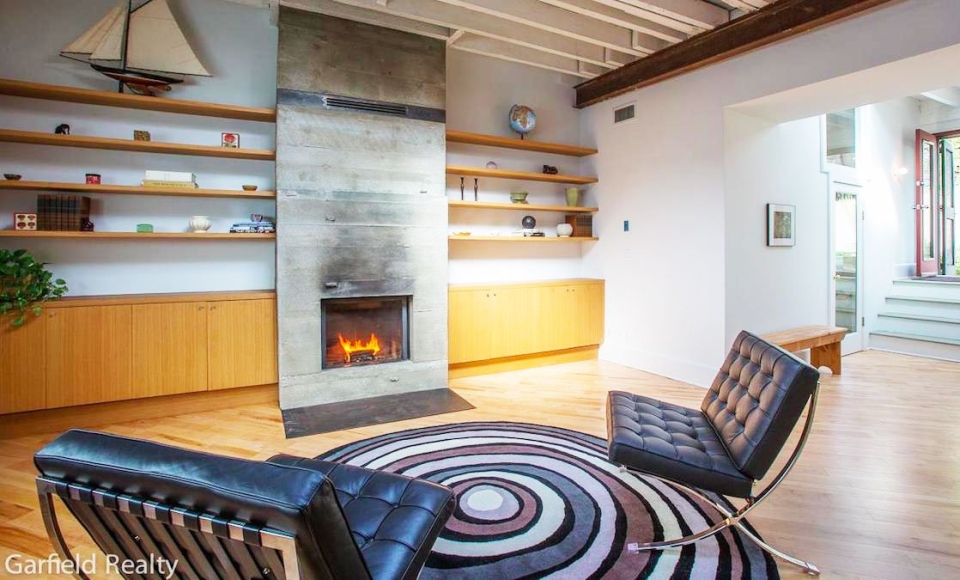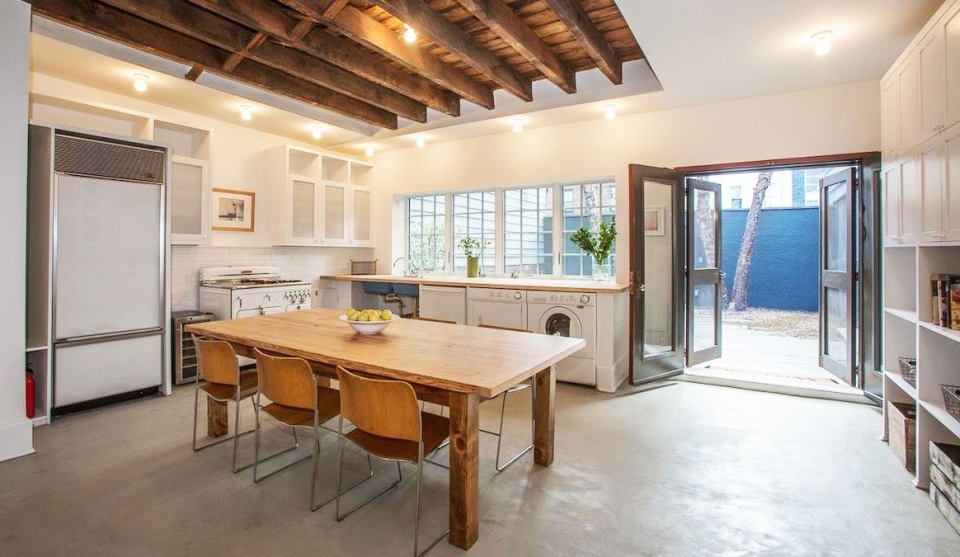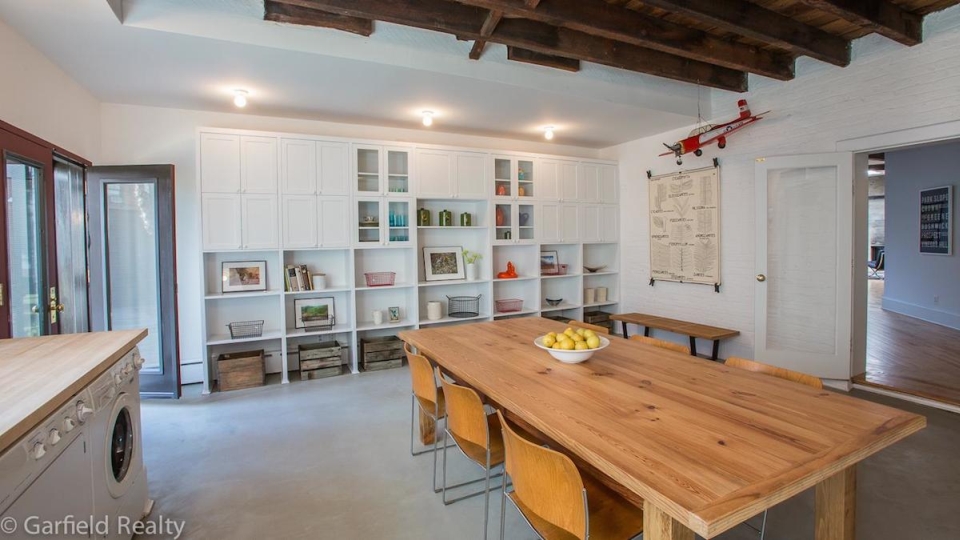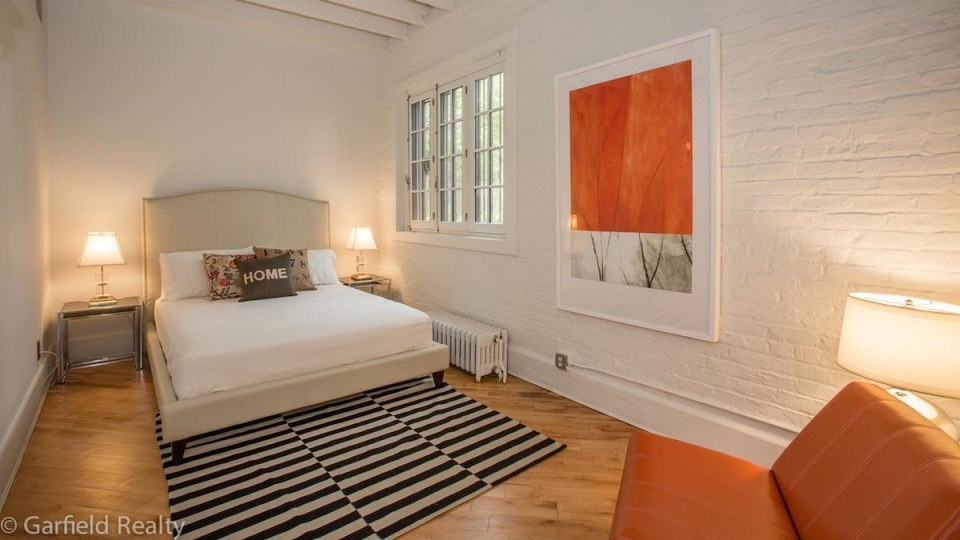 Credit: 6sqft