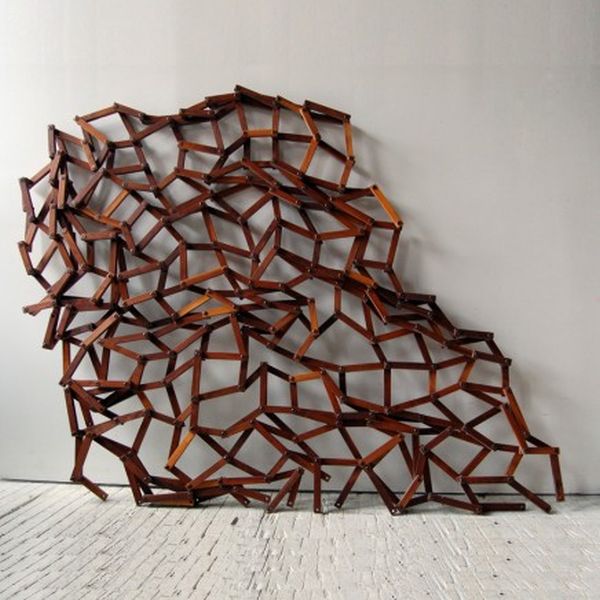 A few days we talked about the modular BUILD; and now we have come across the Grid Wall from Gagnon Studio (headed by designer Matt Gagnon). Exhibiting the same nature of non-geometric bearing, the wall-screen conception was crafted from 'left-over' components of the designer's own Hardwood Folding screen. This waste material credential is exhibited by the chaotic essence of the wood screen, which in turn can be molded into a myriad of shapes by just adjusting the individual pieces in different directions.
In many ways, the haphazard, organic form of the Grid Wall screen complements the linear, regular shape of the aforementioned Hardwood Folding screen. However, this discontinuous nature of the design doesn't hamper its core functionality as a wood screen or a room divider.
In fact, the creators have made sure that the Grid Wall comes with convenient features that improve upon its usability factor. These include its attributes of wall mounting, ceiling suspension and even the allowance of positioning between vertical supports.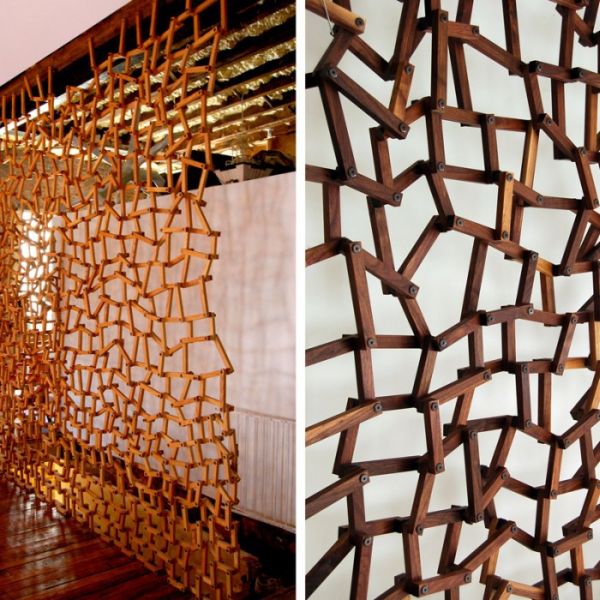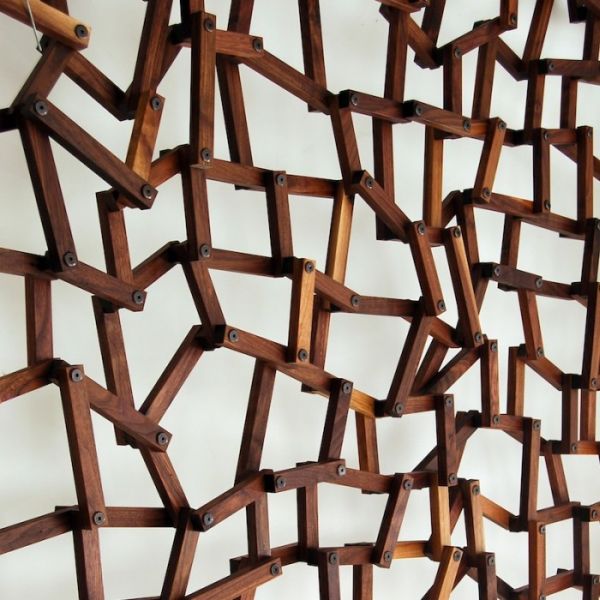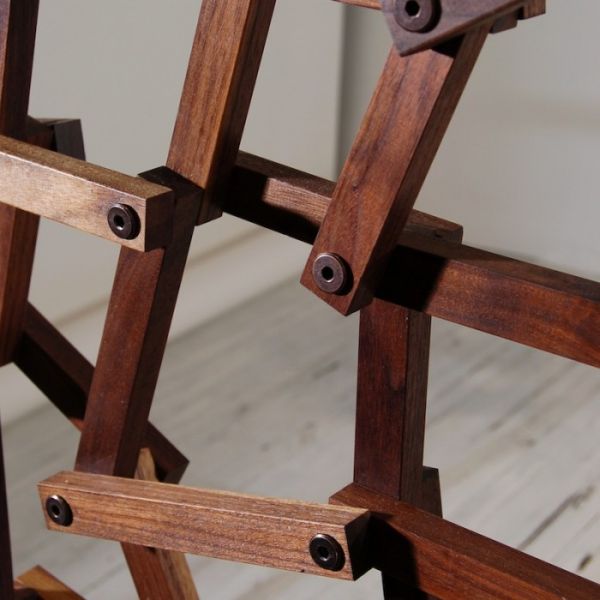 For more details concerning availability and price, please follow this link.
Via: Module-R