Germany-based sanitary fittings manufacturer Grohe has released 'Grohe Sense' and 'Grohe Sense Guard' to let homeowners have a full check over water supply at homes. Grohe Sense is a smart home device that constantly monitors room temperature and humidity to alert users in case of flooding. Whereas, Grohe Sense Guard is a smart water controller that tracks water consumption, detects pipe breaks, leakages, frost risks, and if there is a pipe burst; it automatically shuts off the water supply and even sends instant alerts to the users.
Both the sensors function as a smart water security system that can be managed manually or remotely with the companion mobile app. Place the Grohe Sense on a flat surface in your home to get instant notifications of temperature, humidity, and other water-supply issues in your home, but keep in mind that multiple units have to be used to cover up an entire smart home.
You can use it in the bathroom, laundry room, cellar, kitchen, living room or wherever you expect a risk. On the other hand, Grohe Sense Guard needs to be installed on main pipe system of your home, so that it is able to block the water supply automatically if it senses a burst pipe.
With Grohe Sense Guard smart water controller, you never have worry for any type of water leakages at home as it reacts as immediately as it detects a pipe break and frost risks. Just open the mobile app to identify that whether water has been shut off or not, and rest back in peace. Before the water supply enters your smart home, it senses water temperature to provide early warnings if there are any frost risks. In addition, it also helps to keep a check on water consumption. In case if power is gone, it still dispenses water.
These smart water and temperature sensors are worthy when you are not at home. With these devices, users gain full control over the water supply at home, so there is liberty to control a mishap beforehand with the mere touch of a button on your smartphone. It can detect even small amount of water leakages to let users save every drop of water.
Grohe Sense Guard will soon be available for purchase at a price tag of €499 (US$560 approximately) and the Grohe Sense will be available for Grohe Sense Guard £51,99 (US$66 approximately).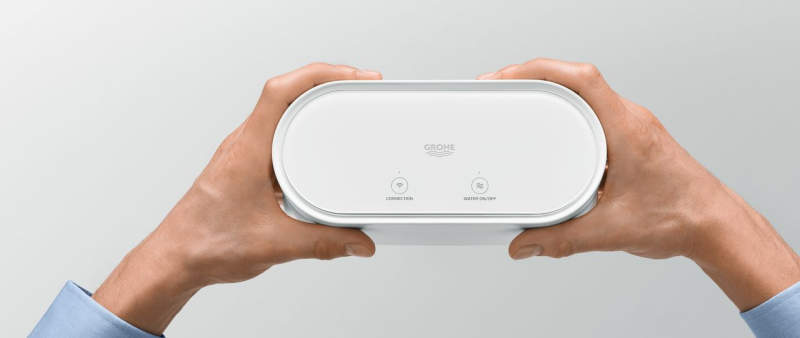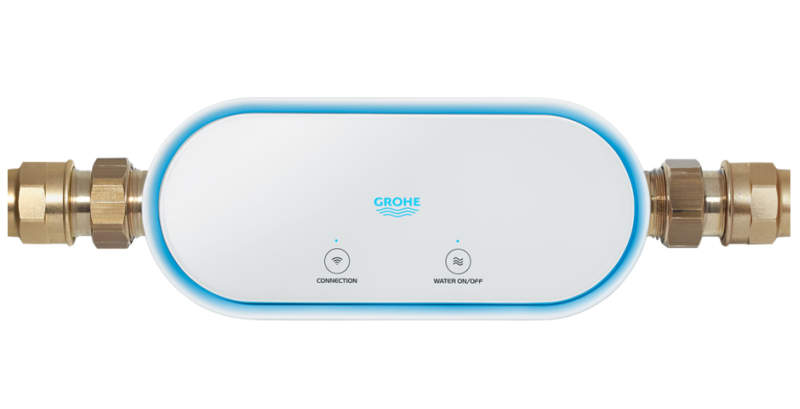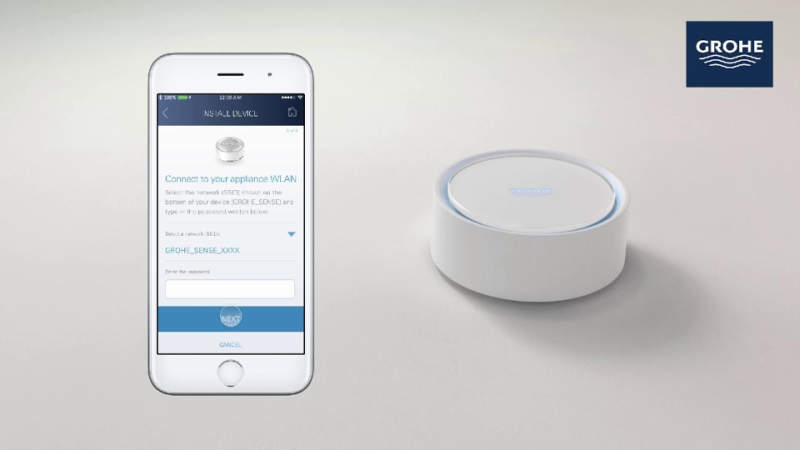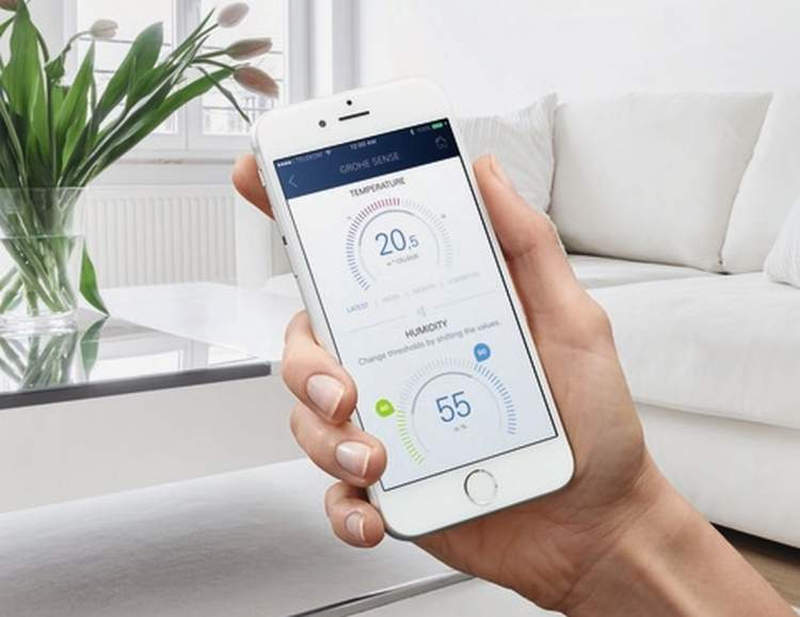 Via: Archiportale